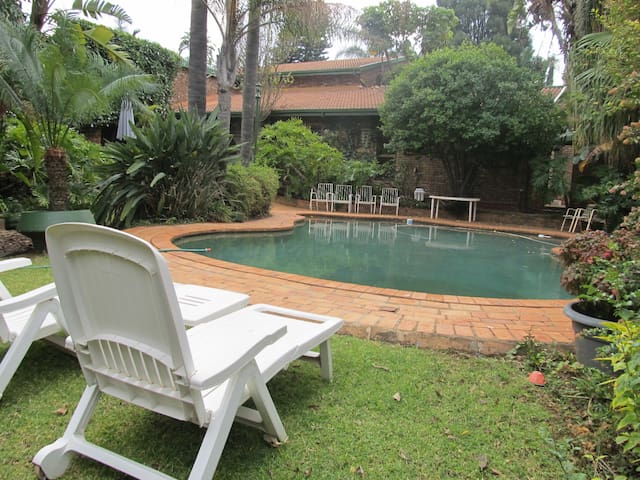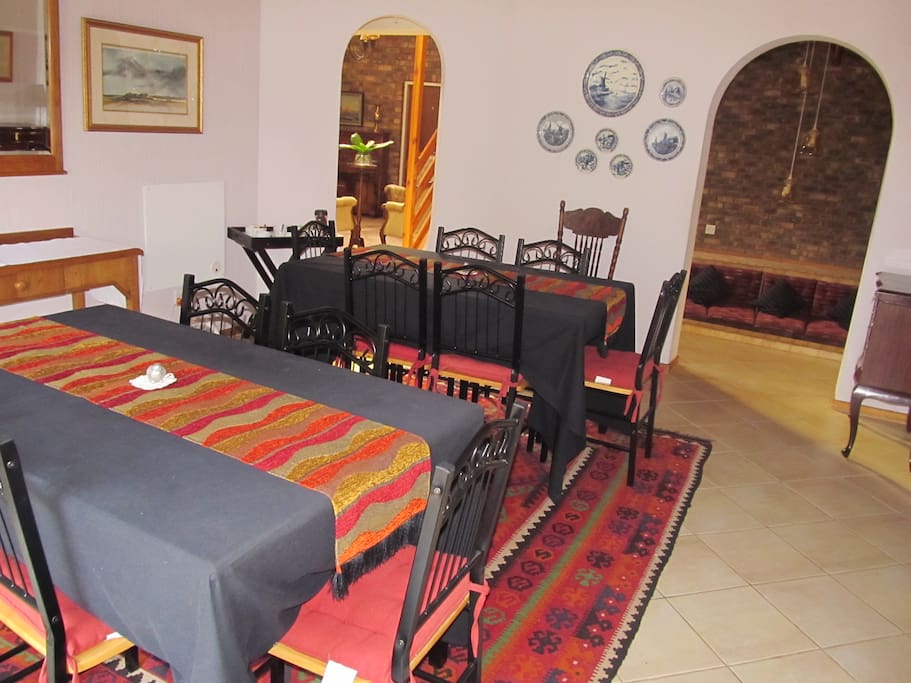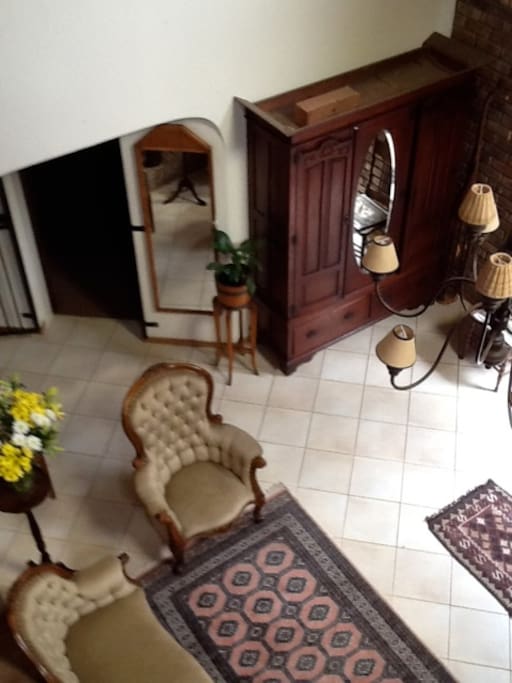 Guesthouse-like en-suite bedrooms, with modern bathrooms, each with bath and shower, TV and tea station in each room. Internet wi-fi available. Beautiful garden with pool and outside gas barbecue. On main bus routes. Easy access to major highways. 4 Garages. Near German School.
---
Hanique and Rudolf were exceptional hosts for my colleagues and I. The home is spacious and comfortable in a residential surburb about 10 minuites from Hatfield where we had our daily event. I hope i have an opportunity to come back
---
I stayed at Hanique's beautiful house while I was staying in Pretoria with group of my friends. What a beautiful and cozy house!! Great location and very accessible to shopping mall, grocery and restaurants. Hanique and Rudolph were fantastic host. I wish I could stay longer. Hig…
---
Our stay in Hanique and Rudolph's place was awesome! A big and beautifully maintained house was very cozy and each room has its own bathroom so it was super convenient. Hanique & Rudolph are such a great host. I really wish I could stayed longer in this beautiful place.
---
Hanique and Rudolpf really made this place our home. We (a group of 6) stayed for a whole month and there is nothing to complain. The place is spacious, clean, well equipped and the hosts are more than welcoming and helpful. The area is quiet and safe. We would definitely visit a…
Dear Mareike and company. We enjoyed the life and vibrancy that the group brought to our house. It was an absolute pleasure having you and you are most welcome to visit again. We are so glad that you are enjoying your time in South Africa. We hope you get some time to enjoy the beaches of the Cape. Hanique and Rudolph
---
I am an accounting educator who loves traveling and nature. The wonderful weather in South Africa allows me to enjoy the great outdoors. I am a keen birder and also have a serious interest in politics and economics. I prefer classical music and opera, but listen to country and…