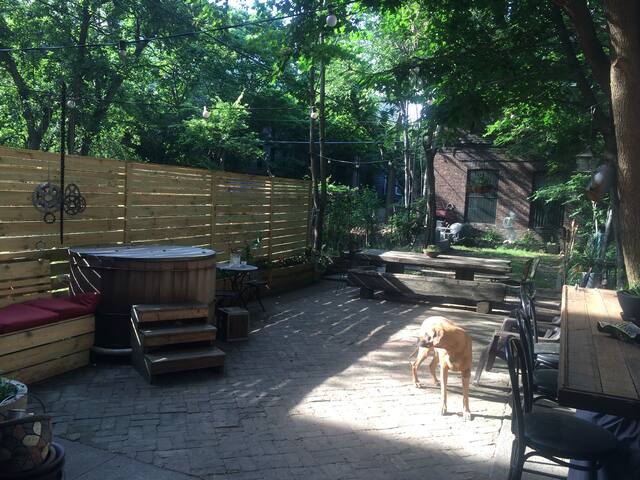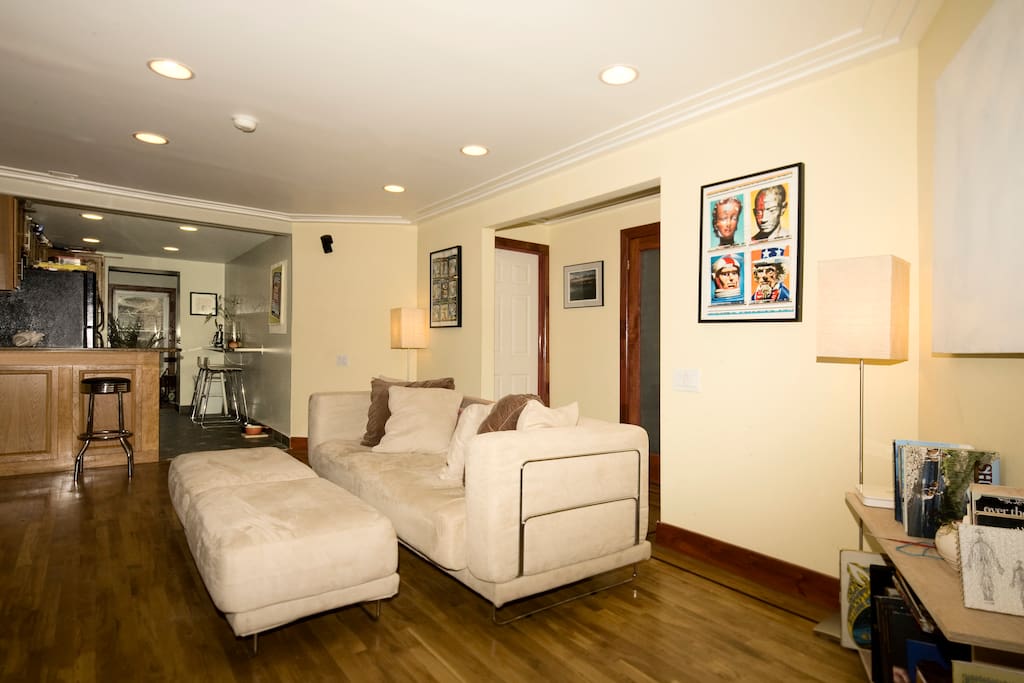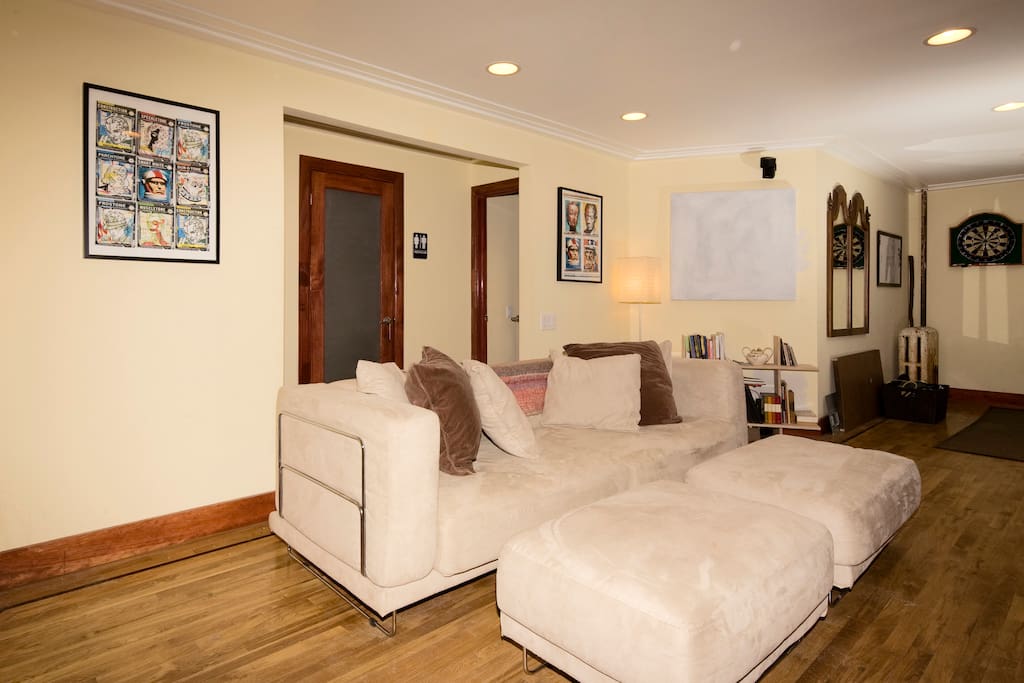 Beautiful Garden Apartment
Experience living in one of Brooklyn's fastest growing neighborhoods. Private room with a California King. Enjoy exclusive access to a private backyard with a patio, dining table, seasonal garden, and even a lawn. Take break from the hustle and snooze in the hammock under the shade of the trees.
---
Jaret was the best roommate I could ever find! I've been living with him for 4 months and I've never had a problem with him! He's a friendly and cheerful person, very clean and respectful. We would cook for each other, have a beer together or watch a movie together. The room is quite large and comfortable, sunny but with rolling shutters for the morning; the kitchen is perfect, he has all the tools you'll need, and the bathroom, too, is great, especially the shower! The pictures you see here are just what you'll find! Internet is very fast, and the neighborhood is cool: supermarket, restaurants, grocery stores, laundromats and liquor stores are many on Franklin Ave. The subway is only a few blocks away, and you can choose between many lines: 2-3-4-5-C. I've been taking it twice a day to go to Manhattan and study, so I know! I've also had the chance to meet Jaret's family, as he invited me and my boyfriend for Christmas at his home! They all are lovely and treated us as we were part of the family. Jaret is a great host and will help you for everything you'll need!
---
Yay. It was very cool to stay at Jaret's place. Me and my girlfriend were here for 3 nights in mid of September 2011. Jaret is a nice guy and answered all questions very quickly via Mail and Phone and thanks to the fact that he has a code lock our arrival was very easy. Most of the things we wanted to do in NY were in Manhattan. The subway that leads you to the east or the westside of Manhattan is only a 5 minutes walk away. The area he lives in is unbelievable quiet and next time we wanna stay here again and explore Brooklyn as far as Jaret has no other guests.
---
What can I say, Jaret was such a super nice guy and his place was honestly stunning. He went to tones of effort to make sure our stay was great, picking us up form the station, turning on the hot tub before we got there so it was hot, driving us around Brooklyn. The place is close to a few subway stations as well as grocers and liquor stores so it easily ticks the convenient box. It is also in an interesting half-gentrified part of the borough with a nice combo of great cafes and genuine brooklyn feel. From our experience the $20 35min cab ride to Manhattan was the only downside but if you are looking in brooklyn you probably don't mind.
---
Hi! My name is Jaret. I grew up on a small ranch in rural Pennsylvania between Philadelphia and New York City. I studied design and am working in NYC as a UX engineer, designing and building websites. I love traveling, anything outdoors, cooking family dinner, and deep conversation over drinks. My Instagram is