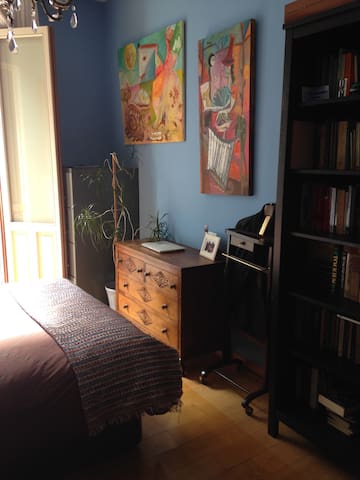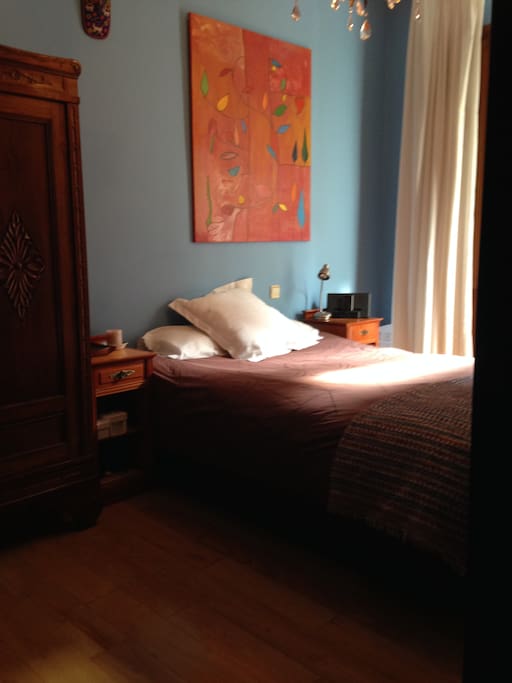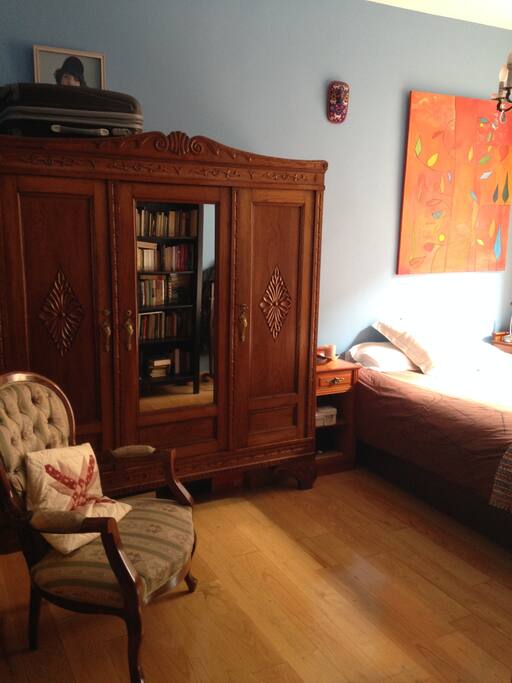 Habitación privada en el centro de Oviedo con baño independiente sin necesidad de compartirlo. El piso se encuentra en la calle San Bernabé. Muy luminoso con balcón. Ubicado a 5 minutos del casco antiguo y a 5 minutos de la estación de autobuses.
Es una calle con mucha vida, llena de bares y restaurantes.
Private room in the city center with a private bathroom. The apartment is located at San Bernabe street. The historic city center and the bus station is only 5 minutes away.
---
Sebastian's place was clean and had the basic necessities. It was a good location, walking distance from the bus station in Oviedo and close to sites in the city. We had a short stay but had everything we needed and it was very convenient. Sebastian also speaks English well, which is a plus for guest who may not be super proficient in Spanish.
---
The room is exactly as pictured, large, full of art and books, and you have your own little balcony. The apartment is also very centrally located. Sebastian and his father, who also lives in the house, are very respectful of your space and we got the sense that they were there to help. There are a few things to note about this quirky older apartment: 1. The shower, probably because the building being older, does not always produce hot water when you would like it. 2. While we were visiting, there was a lot of construction happening (either in the building or very near by) which meant noise throughout the day and usually starting pretty early in the morning. There is also noise from the street, and while it is the low chattering of people at the cafes, it is noise nonetheless. Therefore, I would not recommend this place for light sleepers.
---
We only had one night in Oviedo and Sebastian's apartment was perfect to get the most out of our time. Very centrally located, on a sweet pedestrian street, close to old town and lots of cafes and restaurants. Sebastian was easy and quick to communicate with and the room was spacious. He made sure we could keep our bikes safely inside the building.
---