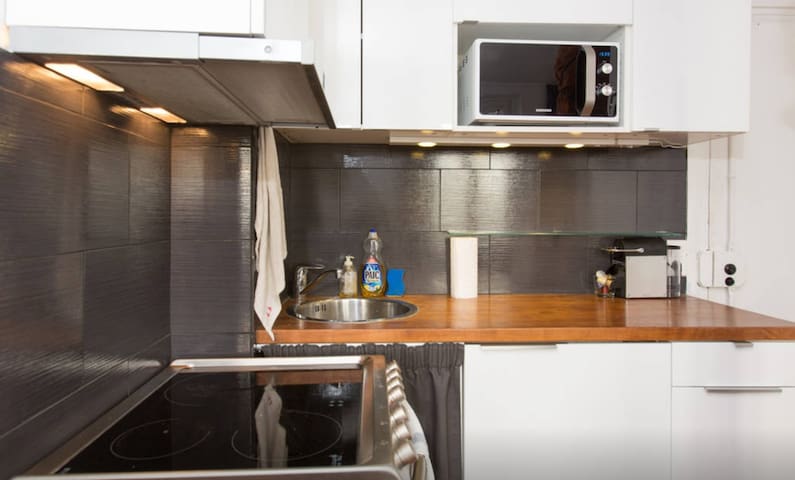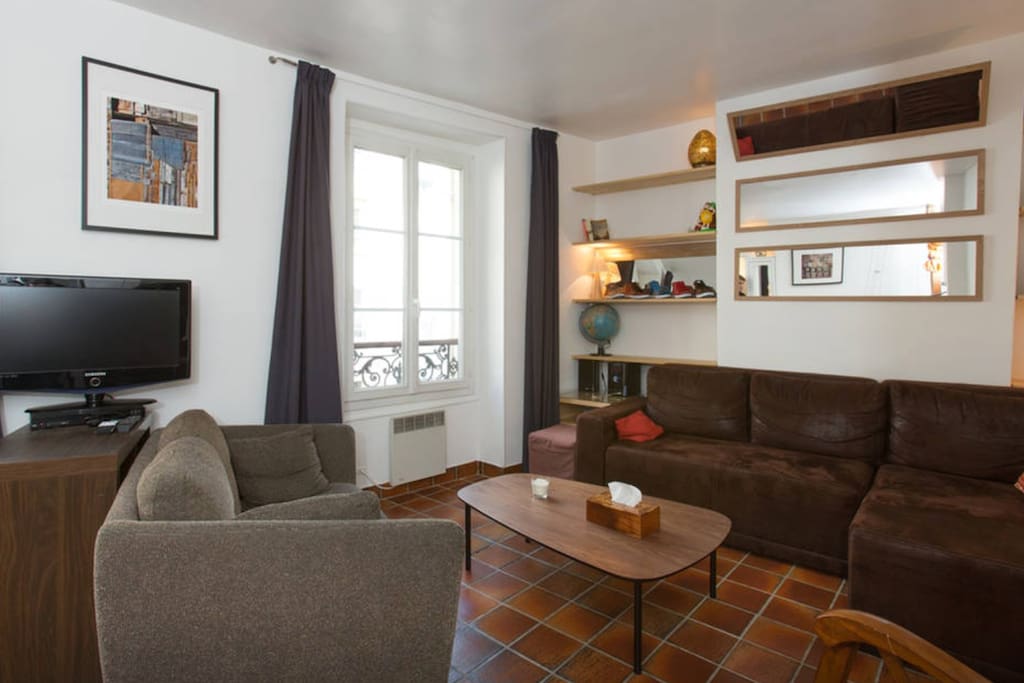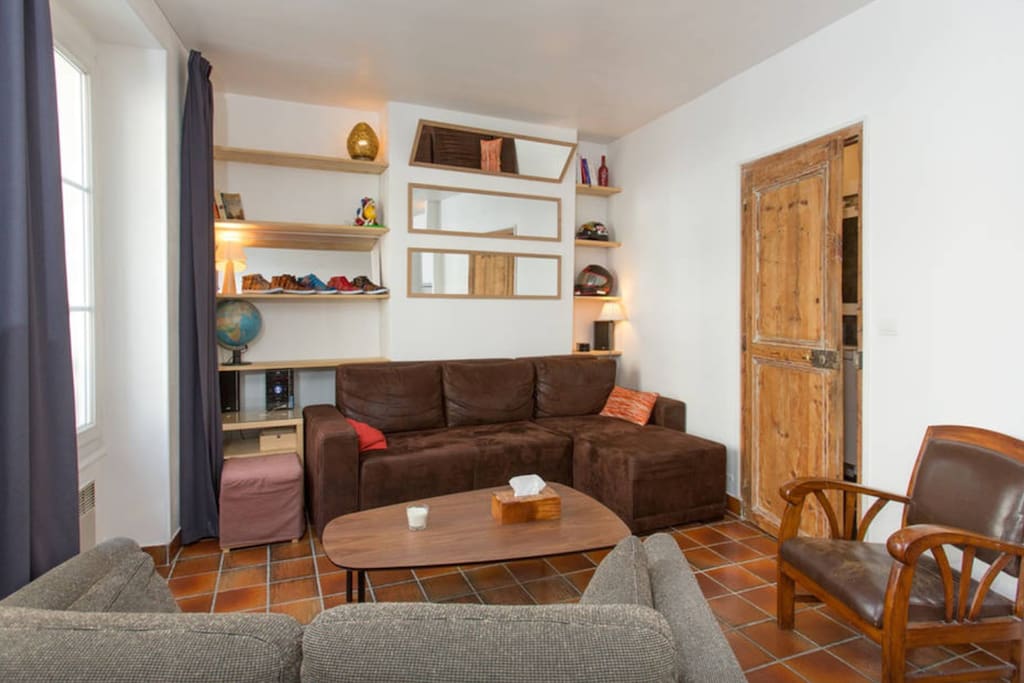 这间舒适的公寓设有一间带一张双人床的卧室,一间带厨房的起居室,用餐区,沙发和有线电视。伟大的Wifi 一张沙发是起居室的可折叠双人床。 设有带大型淋浴的私人浴室,洗衣机,吹风机和熨斗。
This cozy apartment has a bedroom with a double bed, a living room with a kitchen, a dining area, sofas and a cabled TV. Great Wifi
One sofa is a convertible double bed in the living room.
There is a private bathroom with a large shower and a washing machine, hair dryer and iron.
房源
The apartment has a view of the top of the eiffel tower from the window!
---
Great location right next to rue Cler, wonderful neighborhood, host was very gracious only one problem spoiled our stay. The apartment has bed bugs.
Valeri, this is nonsense, the apartment has no bed bugs! After welcoming you at checkin, I came back the next day to help you switch the TV on. I also helped you checkout a few days later, which is when you told me everything was great during your stay and you will come back next year. At no time did you ever mention any bites... However, you now publicly assert, without any certitude, that my apartment has bugs! I don't know what bites you write about since during your stay you never mentioned them. I took your bed bug hypothesis extremely seriously because I live in my apartment and I don't want my guests or me to be bitten. To make sure that there are no bugs in my apartment as you pretend, a company specialized in bug killing came after you left to kill insects in my apartment, if there were any. Since the specialized company came, I lived there for 10 days and also rented to Santiago and his girlfriend for a week in June (great comment just above) and none of us got any bite, and no previous guest either had bite problems in my apartment... Anyways I can confirm you that there are no bed bugs in my apartment. I am really confused about what happened to you during your stay and especially about your lack of communication, because you lied to me that you had a great time to then write this very unpleasant comment, which is unfair. You did not give me any opportunity to fix a problem that you never mentioned. I am sorry about your frustration, but you should have told me about your problem as you knew I assist with anything for my guests. Instead, you hypocritically left the apartment as if you were happy, to later write this really bad comment on my profile without certitude of its veracity. Anyways, thank you for your stay, it was a pleasure to host you.
---
Louis was the best host one could wish for, very easy to communicate with, he helped us do a self check-in since we arrived super early, left us a wonderful bottle of wine and chocolate, and checked on us throughout our stay(7 days)! we felt home and didn't wanna leave his appartment which has a nice partial view on the Eiffel tower, and is walking distance to metro station (2minutes). we will come back next year if the place is still available :) ps: make sure you play his CD in the CD player... Romantic and fun playlist!
---
Louis Place was wonderful, a perfect apartment 10 min from Eiffel tower , 4 min for the subway station. You have several supermarkets and boulangerie near and restaurants walking distance. The apartment itself was very comfortable it has all you need to enjoy a stay in Paris. You do need to go up the stairs to floor 3, no elevator, but they are easy small steps so not tired at all. We recommend him 100% and will definitely come back here.
---
Had a great time at the apartment! Location, location, location! The Rue Cler just steps away. The fantastic Irish pub next door. The metro just two blocks away! We stayed 8 days during the holidays. Could not have asked for a better experience. I am referring my friends for this summer. All the pictures are accurate. Wonderful host who is there to answer questions or provide assistance. I am already missing listening to the French radio station/music on the stereo in the apartment.
---
Louis was an amazing host to us, he really made us feel at home and gave us plenty of suggestions. From his flat you can see the Eiffel Tower, which is just a 5 minute walk away. Around the corner are many great restaurants to eat at. Also, the train is just a block away and very convenient as well. Thanks for the great trip!
---
Louis was very nice. He was at the apartment to great us when we arrived. He even helped carry luggage to the 3rd floor. I stayed with my mom and grandparents and it was big enough for us. Me and my mom shared the couch that converted into a double bed. The apartment is very sound proof from the traffic if you close the windows. It is only about a 10 minute walk to the Eiffel tower. You can see the tip of it if you put your head out of the window. About 5 Minutes away from invalids where we took hop on hop off tour if the city. Only 2 minutes from market. Very good location. Louis is very nice. Always respond in timely manner and ask how things are going. We would return. Bathroom shower pressure was great.
---