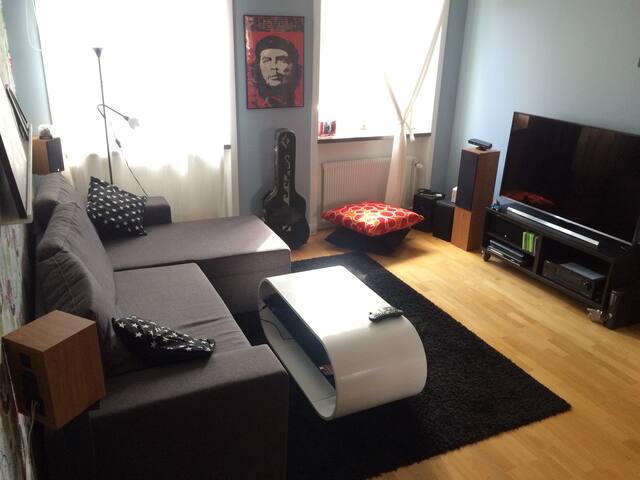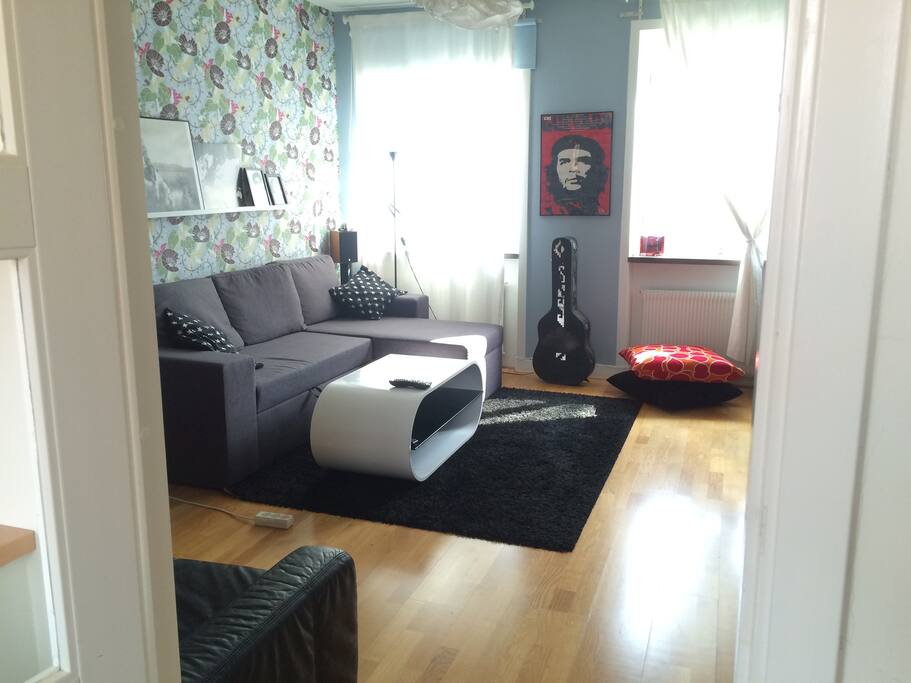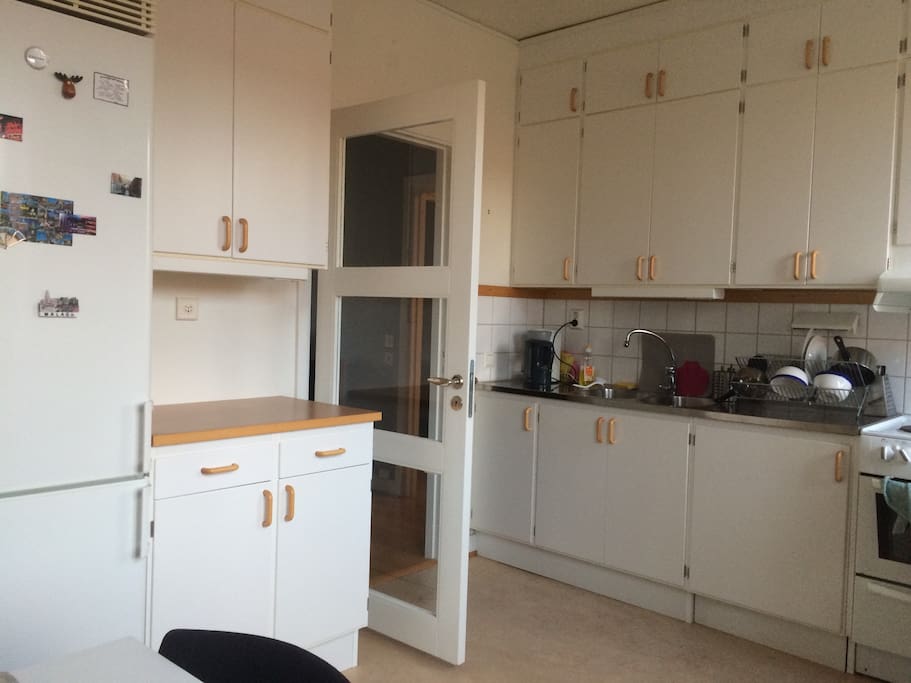 Kungsholmen是一个美丽的郁郁葱葱的绿色地带,餐厅,咖啡馆和良好的通讯。 50平方米的公寓位于一个安静的社区,包括卧室,客厅和设备齐全的厨房。靠近大海,走向中心。
Kungsholmen is a beautiful lush green area with restaurants, cafés and good comunications. The 50 sqm apt is situated in a quiet neighbourhood, consisting of bed room, living room and a fully equipped kitchen. Near the sea and walk distans to centrum.
---
Andres was really friendly & helpful in getting us settled in. The apartment is very quiet, clean, & comfortable. (And we felt comfortable walking in his neighborhood at night.) We appreciated how close Andres' place is to the Metro, & found lots of good restaurants nearby at the Fridhemsplan & St. Eriksplan stops. The Ethiopian restaurant (Lalibela) a few blocks away was also great. We enjoyed our stay at Andres' place very much!
---
This trip was my first Airbnb experience. I was nervous about the whole process; deciding where to stay, what questions to ask etc... I searched for locations fairly close to transportation so I could get to where I was working easily. Andres responded very quickly to my request and answered all of my questions to my satisfaction. "How far is the subway from the apt?" (6 blocks) "How far is the closest grocery store" (6 blocks) etc... After getting answers to my questions I felt comfortable enough to make the 15 day booking. Andres and I emailed each other several times prior to my visit. His uncle met me at the train station, directed me to the correct taxi company, gave them the address of my apt and handed me the key to it. Everything worked out very well getting in. I called Andres once I got into the apt and he gave me walking directions to the closest grocery. After stocking up on some breakfast essentials I walked to the subway to familiarize myself with getting downtown. The apartment itself was very pleasant. The bed was surprisingly comfortable; I am very particular about beds and that was one of my biggest concerns. I slept well. Just past the grocery store were several nice restaurants; Primo being my favorite. It was right on the waterfront and the food was outstanding. On the way to the subway there was a neighborhood coffee shop where I ate lunch one day and picked up cinnamon rolls for breakfast quite often. I was at Andres' apartment for 15 days. It was a long time to be away from my home but I found it to be a very comfortable substitute. I recommend Andres and when I return I'll try to stay here again.
---
Wir haben Andres nicht persönlich getroffen, aber die Schlüsselübergabe lief ganz unkompliziert über einen Freund. Alle wichtigen Informationen zur Anfahrt und Wohnung hat Andres uns schon vor unserem Aufenthalt mitgeteilt. Ein sehr freundlicher und hilfsbereiter Gastgeber. Die Wohnung ist sehr sauber und gut ausgestattet (sie entspricht genau den Bildern). Zudem ist sie sehr gut gelegen: zwei Metro-Stationen, ein Supermarkt, Restaurants und das Wasser befinden sich in direkter Nähe. Gut gelegen für schöne Spaziergänge. Die Wohnung ist definitiv zu empfehlen!
---
Andrés is very nice and really take care of everything. You can call him he answers very quickly. It's so rare to find people like him ! The flat is awesome. Very spacious and the natural light gives an impression of peace. My wife and I felt very comfortable inside. The neighborhood is very calm. Very close to subway... I do recommend this address ;) And I would love to come again . Thx Andrés.
---
Andrés' apartment is very nice and cosy, and completely faithful to the pictures and description. I suggest it to everyone who wants an apartment in the area of Stockholm, or close to the transportations (it was extremely easy to get there and back). Andrés was an impeccable host, kind and helpful with every need.
---
We very much liked the apartment, it was very light and spacious for two, it would have been large enough for four people. The flat was clean and well equipped. We did not meet Andrés but we received the key from his friend at the central station. It is easy to find the place. It is close to some large roads but you can not hear the noise if windows are closed and the direct neighbourhood is very friendly. It is also close to the centre, once we walked to Gamla Stan and it was a nice walk, mainly next to the water. I fully recommend this place.
---