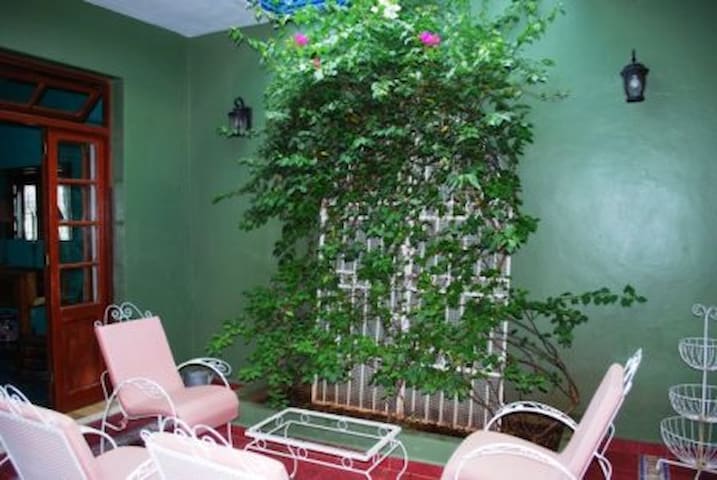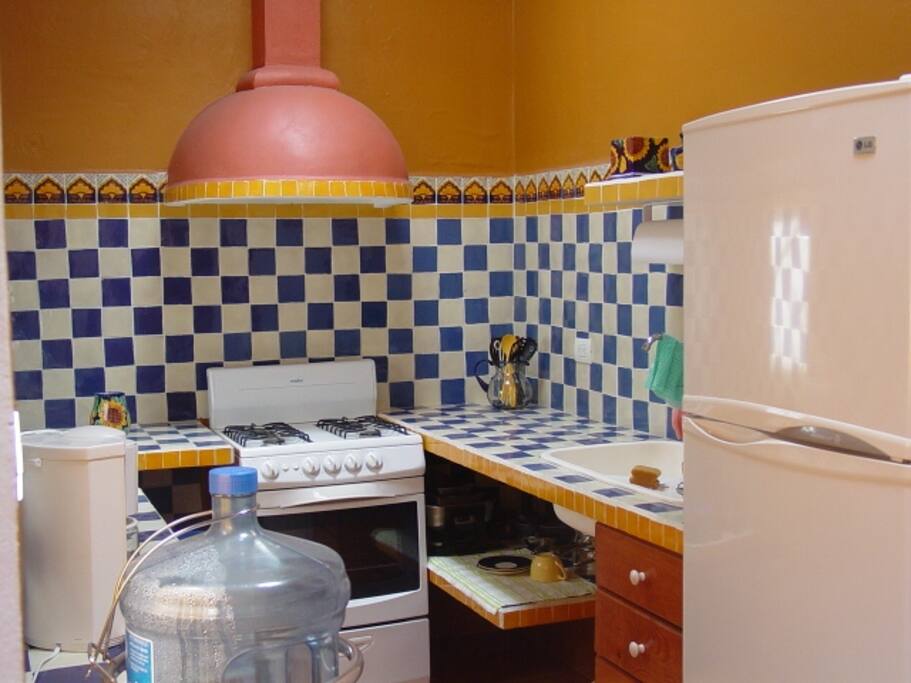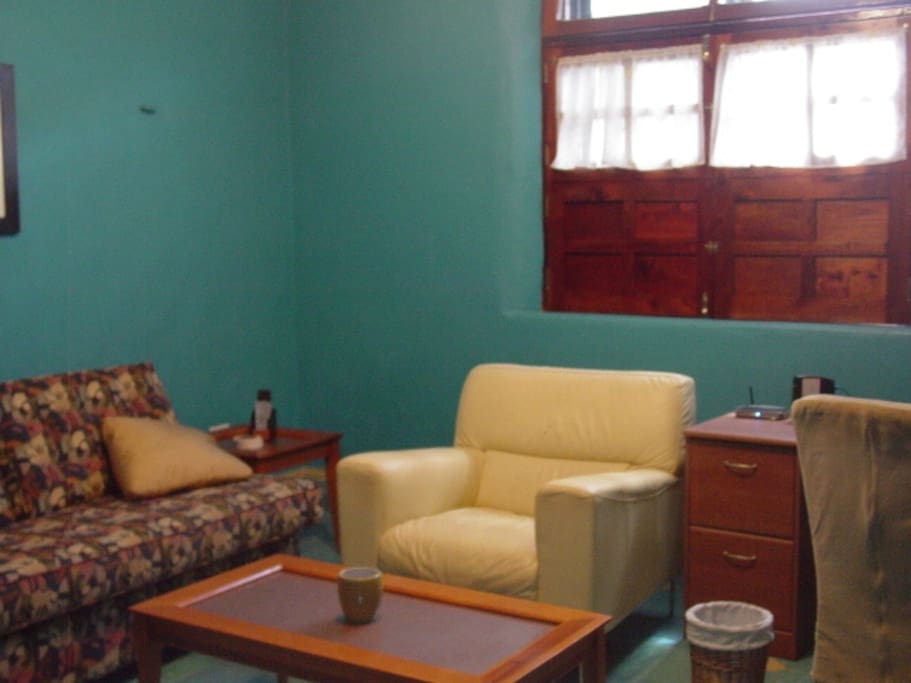 Perfect Vacation rental home centrally located near Paseo Montejo and Santa Ana Park. Colorful walls and Mexican artifacts decorate these walls. Very comfortable furniture to relax on in the TV room. This home has 2 bedrooms and 2 bathrooms plus den.
房源
Great location. Walking distance to museums and restaurants.
房客使用权限
The entire property is included with the rent.
与房客的互动
My US cell number is (PHONE NUMBER HIDDEN)
My MX cell number is (PHONE NUMBER HIDDEN)
(EMAIL HIDDEN)
---
We had the most wonderful stay at the casa colorful in Merida. Carol is the property manager, and even though we never met her in person, she arranged our check-in smoothly via text messages, so we had no problems upon arrival. The keys were left in a little lock box by the door. Carol told us the code for the lock box prior to our arrival. Upon entering, we found a house that is far bigger than we expected, and the fotos on airbnb really don't do it justice. The whole house is painted in bright colors, the furniture is unique - nothing fancy or super-stylish - but adding up to the feel of an original Mexican house. We felt reminded of Frida Kahlo's house in Coyoacan, but this one is even more spacious and beautiful. It features two beautiful patios, where you can enjoy a glass of wine at night. One of them is covered by a half-open roof and ranks of a small tree, so we even had a space to sit without getting wet when it was raining. There were two very comfortable beds, clean towels and additional blankets, that were more than enough for the three of us. The sofa in the living room turns into a sofa bed. We used this option as well, as the living room had AC. The bedroom at the rear of the house is also equipped with AC and a fan, the bedroom in the middle only has two fans to operate, but it can be fed with cool air from the living room. However, this was not a problem for us, as one of our friends does not like to sleep with the AC on anyway. The house also has all the kitchen utensils one might need. Toilet paper, kitchen towel etc was also provided in big quantities. Hot water was working fine in the kitchen, in the showers it was more luke warm, but as the weather was really hot most days, this wasn't a problem either. The water pressure in the sink in the blue bathroom and in the shower of the yellow bathroom was very low- more or less dripping water, and we never figured out how to fix it. I guess it's some problem related to the pipes. That being said, we enjoyed the experience of staying in this unique house so much, that we did not mind these things, but you should not expect something too luxurious if you decide to stay here. On the plus side, we did not notice ANY bugs or cockroaches in the house, which we found remarkable! Considering the house being open towards two patios, we wondered how they managed to keep the house so clean. Carol told us, they take great efforts in keeping it clean and also spray the whole place once a week to keep critters away. Carol also provided us with ideas on good restaurants to go to, and they turned out to be great...
---
We had such a great time at Casa colourful Azul, it is even nicer once you get there. The house was very clean and more spacious than I thought it would be. Both sleeping rooms had fans and air conditioning, very important with the intense heat that we had during the days we stayed there (41 C!!). They kitchen had all the basics. Carol met me when I arrived to be sure that we didn't need anything, she was very helpful. Although the actual street were the house is located is not remarkable at all, the house is only about 15 min walk from the main zocalo and only a block from Plaza Santa Ana, where a nice market is set up. I would definitely stay there again.
---
We stayed one month in Casa Colourful Azul and felt right at home. The house is ideally situated between the busy main square ( 15 min walk) and market and the shops on Montejo. A smaller morning market for fruit, vegetables and meats is just around the corner. Although it is on a very busy street and bus route, peace can be found in the bedroom and terrace at the back. The kitchen is well equipped, even has a chef's knife and sharpener! All in all this casa is very comfortable and easy to live in. The washer & clothes line out back was a boon. And the property manager Carol was very helpful when we needed her. There were a few things that needed tending to and she was very quick to get those resolved. Altogether a happy time.
---