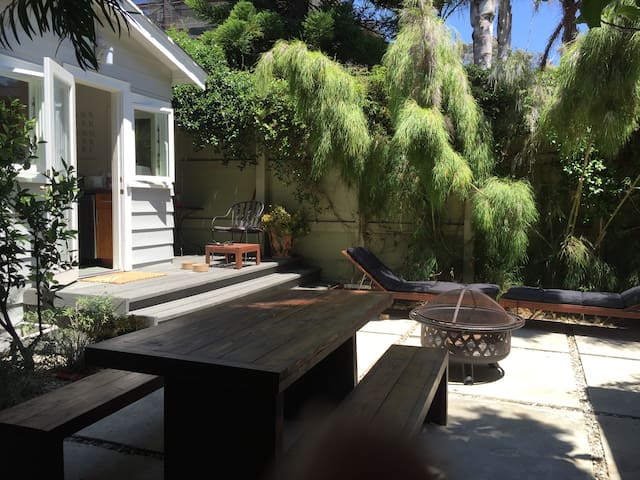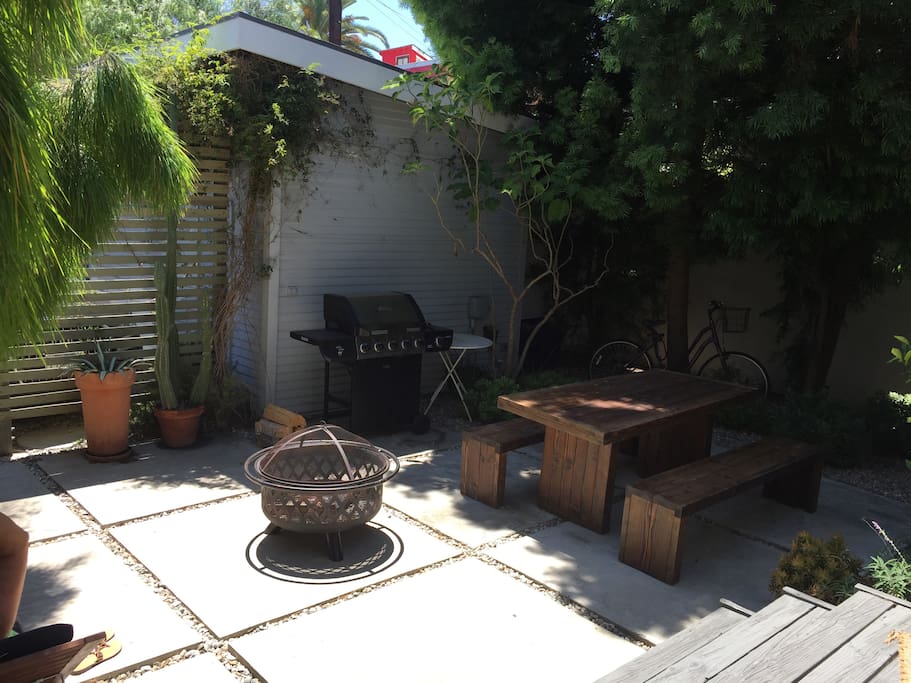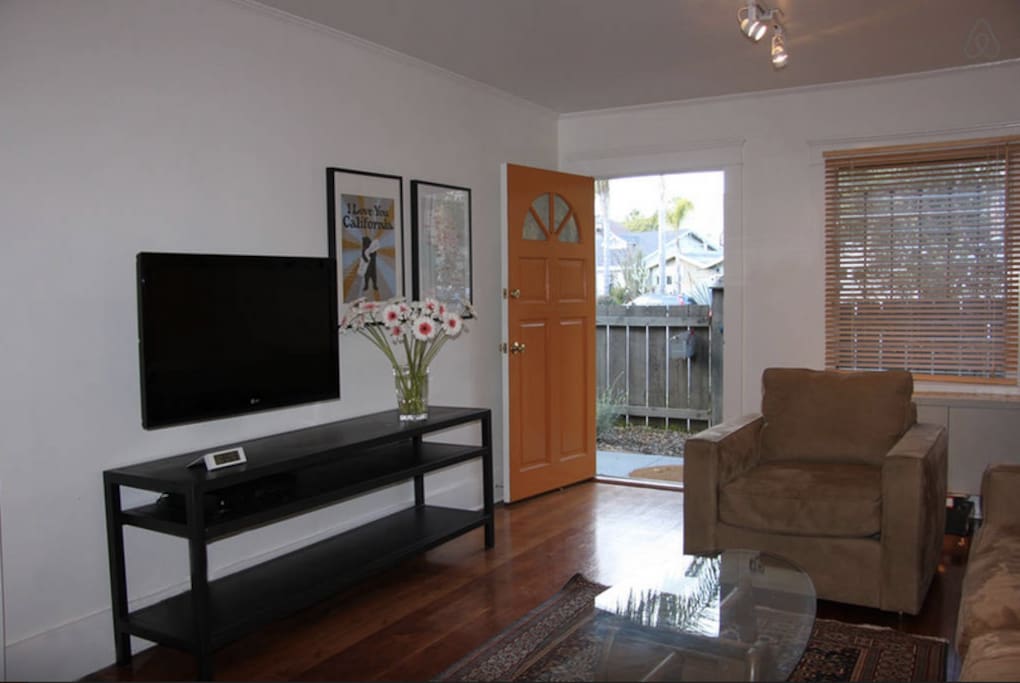 This cottage is in the very best part of Venice. Literally a 20 second walk to the best coffee shops, boutiques and restaurants of Abbot Kinney Blvd. 5min bikeride to the beach/ boardwalk and set in a quiet tree lined residential street! Awesome backyard for grilling and chilling in the sun when you want a break from the action - or free bikes to get you to the beach in Venice style for when you feel like immersing yourselves!
---
---
---
This is a semi-quiet residential neighborhood (I say "semi-quiet" because it is a beach community and there is a main street nearby), so guests need to honor that.
We have lovely neighbors, and to keep it that way we ask noise is kept to a minimum after 10pm.
Since you're sharing a space, keeping the common areas clean and tidy is something that is mutually appreciated.
---
---
---
---
Perfect place for a cool stay in LA. Very quiet and 2 min walk yo will find everything. Very nice house with a beautiful little garden connected to the kitchen. Perfect for breakfast and dinnerparties. A neighborhood you can actually walk around in, without driving all the time. Close to beach, shopping and party, and still quite. Thank you Elvina everything just perfect.
---
Loved staying with Elvina in Venice Beach. The location is awesome. Her house is comfortable & the back yard is the perfect spot for an afternoon nap in the sun. We loved riding the bikes to & from the beach. Elvina gave great advice on restaurants in the area. I will definitely be returning.
---
I absolutely can't say enough positive things about my stay at Elvina's lovely home in Venice! Her home is even more adorable in person, and she immediately welcomes you to feel comfortable as soon as you walk in. The bathroom is newly renovated and was spotless and very tidy. Her little dining room area was perfect for me since I don't cook but I do eat takeout :). I was often able to sit with my dinner or snack outside in her sweet backyard, and the size of the bedroom was just right for my week's stay though might be a bit small for two people. I even will point out that the hangers she had in the closet were my favorite kind (and the ones I have in my own home). Elvina had GREAT suggestions on where to go and what to do in the area. Even though I knew the area a bit myself it was helpful to be able to turn to her with my additional questions. She never steered me wrong in terms of recommendations. For anyone coming from out of town who might not be aware... the location of her home is ideal (!!) for Venice. Super close to Abbot Kinney and yet also close to the beach. It was just a great stay overall at Elvina's house. Also got to meet her dog Pepper who is precious and super sweet!
---
I spent 7 nights here in Venice, and my stay at Elvina's was perfect. Her bungalow is modern yet typical Californian. I was able to walk or bike to the beach, yoga, restaurants close by. I didn't have a car, but Lyft and Uber were super quick and easy to find out. Elvina was a great host, she was super helpful, and nice to talk to! I would definitely recommend anyone who wants to stay in Venice to stay here!
---