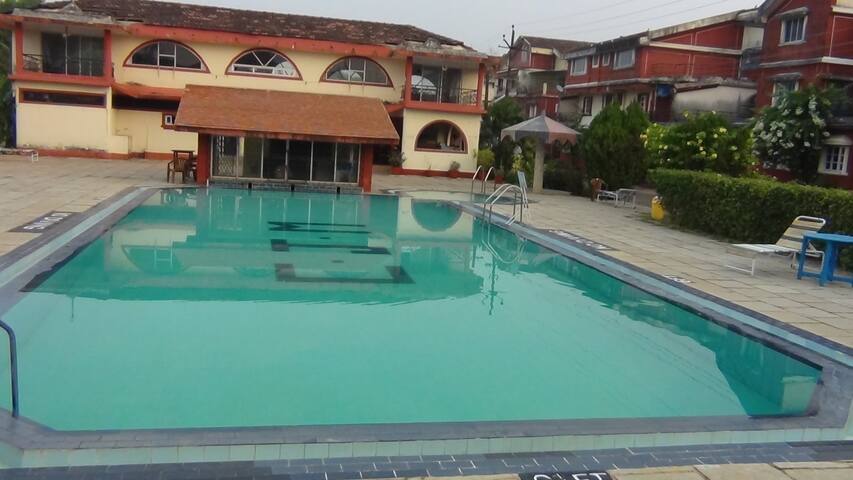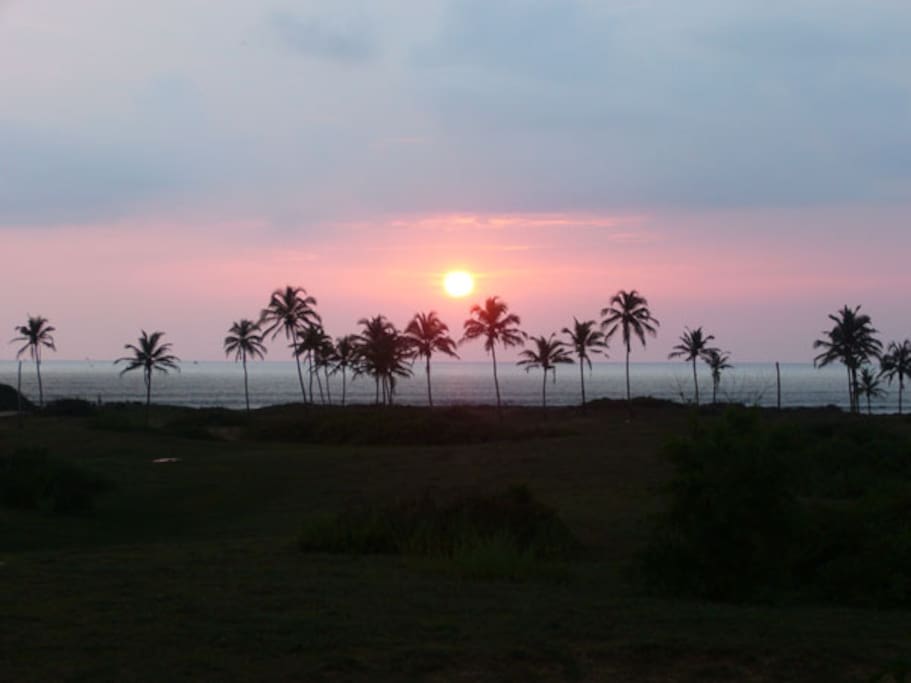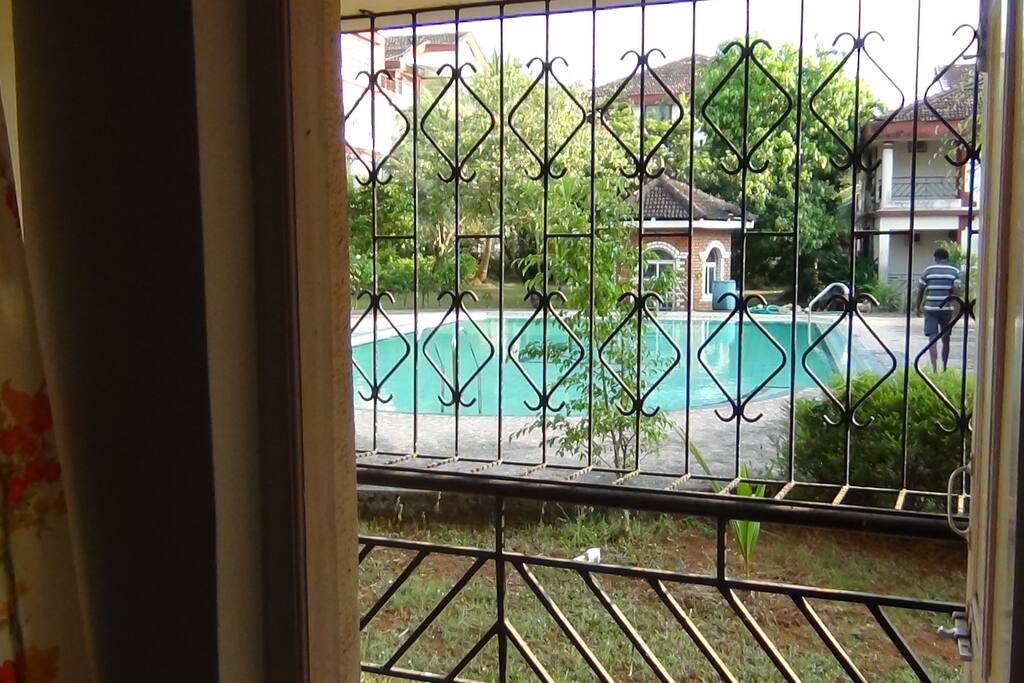 房源
Goa evokes luxury amenities in nascent minds and a whiff of exotic smoke in others. The place has been a haven for pleasure-seekers ever since Vasco Da Gama cruised in and placed it on global map. However, one thing needs to be addressed to all who plan their trip in its shores : Goa is not exactly economic. It can really burn a fidgety hole in your wallet if you nonchalantly book a standout hotel. And if you settle for budget accommodation, you will miss the exact fare that Goa has on offer.
The best way forward is to check in where you will get accommodation supplemented by a host of facilities to automatically trim your costs. This should naturally not compromise your stay in any sense. We understand the importance of that perception and have accordingly created an oasis in your desert of anxieties; by way of our holiday homes at Goa.
In essence, our cluster of holiday homes is structured in protected enclosures; each apartment being a convenient 700 square feet. We are based in a nature-touched domain near Zalor Beach in Carmona, South Goa. The seclusion you will encounter here is almost a suspension of disbelief, considering the rampant fuss that Goa is becoming.
A classic definition of a privileged holiday is 'Wood (shelter), some food and singlehood'. We completely stand by the axiomatic standard and grant you your cherished space in the coziness of our well-crafted holiday homes. Although isolated from the general rush, the space is easily reachable from Cavelossim in south Goa and quite close to Margao as well.
Just to cosset you a little more, we bring in a string of facilities literally at your doorsteps or within it. Apart from the towels, linens and serviette, there is fulsome arrangement for hot or cold water bath. You can write your dream story on our snug double beds. We spare an entire cooking range for the chef in your family, just to give a homely touch to the proceedings.
House-keeping takes care of daily necessities and we don't miss out on generals like laundry and dining etiquette. Air conditioners and fans are placed to keep you cool when the weather gets intense. If you like your liquor and dig some privileged cuisines, you will find our Poolside Multi Cuisine Restaurant and Bar quite formidable.
The holiday homes are a measly 500 meters away from Zalor Beach that dazzles with white sands. You can try out your butterfly strokes without a moment's worry, as the entire zone is overseen by emphatic coast guard personnel. On a personal front, your own apartment gathers round the clock security. We offer you a garden for the little games that children indulge in.
We understand that however convenient the indoor facilities may be, you will be itchy to test the surrounding areas. We offer you services replete with travel assistance and taxis on call. The adventurous lot can hire bikes and blaze a trail. We arrange a qualitative tour of North and South Goa for your sake. If you want a more personal tour, you can reserve a chauffeur-driven car and coast through those areas that suit your taste. There are ample parking facilities, in case you bring your own vehicle.
We organize graded sight-seeing tours for you and your family. You will cherish the boat trips, visualizing Goa from the other side. Once you visit other beaches and encounter noisome areas, you will appreciate the quietude offered at our holiday homes even more. Those who love to carry their shopping bags will get their fill in Margao and even on beachfronts.
Most people have a special place reserved for Goa in their hearts and we make it a point that that regard remains. We venture to make your accommodation at Goa a quiescent, privileged and fabulous pot of chiseled memories(URL HIDDEN)
Just book your holiday home and look forward to having special time in South Goa!

---
---
---
Rental Policy
Please read these rules carefully before booking. Every rental agreement is subject to these rules, as well as rules posted in individual homes; violations can result in additional charges or termination of the booking.
Before booking, please make certain of your plans - once you book we are turning down other requests !
1. How to Book: Call us or book online. Your reservation is confirmed when we send your booking documents, which must be signed and returned within 24 hours. Please note that we will verify availability and price before confirming any booking.
2. Check-in and Check-out:
Check-in: Check-in time is 11:a.m. or after, at the property.
Check-out: Check-out is 11:00 a.m. Our housekeeping team generally arrive at the properties promptly at 11:00 a.m.
Early Check-in and Late Check-out : Where possible, we offer an early check-in at 10:00 a.m. or a late check-out at 12:00 p.m., based on availability. You will need to call the office the day before to make this arrangement since a last minute booking for your check-in / check-out day will preclude an early check-in or late check-out.
Half-day Add-On : We may be able to offer a 7:00 p.m. checkout for some bookings, for a minimum fee of half the nightly rent; This half-day booking can be arranged in advance and must be confirmed in writing and cannot be cancelled once it is confirmed, since it precludes a same day booking.
Additional Day : If you have requested an additional night, we will try to accommodate your request. However, if the unit is already booked, you must evacuate the premises at the 11:00 a.m. check-out. Failure to do so will result in an additional full night rent charge and the removal of your belongings to a storage area in the premises outside of the unit.
3. Payments
You can book online or by calling the office. On finalizing your travel plan and accommodation dates, we will furnish our bank details to which you can transfer the mandated amount to conform the booking.
Units booked within 15 days of occupancy must be paid in full.
Units booked more than 30 days prior to occupancy require 50% down.
Please contact us if some flexibility is necessary.
Prices subject to change without notice. On occasion, the database may not be programmed properly for holiday and monthly pricing, as those prices need to be agreed upon in writing via e-mail.
4. Cancellations/Refunds
Full refunds are available if cancelled 30 days prior to arrival. For cancellations made 30 days or less prior to arrival, bookings are refundable only to the extent we are able to secure a replacement booking. Although we generally do re-book given a reasonable amount of time, there is no guarantee that we will. All refunds are subject to reimbursement of bankcard charges we incur (3%) plus a INR 750 cancellation fee. Occasionally we may be able to accommodate a change from one house to another for the same dates; in this instance, the INR 1500 cancellation fee applies.
Please note that we have a NO-REFUND policy towards bookings made between 10th December 2015 to 31st January 2016.
5. Household Furnishings and Supplies: Every residence will have the following items:
•Refrigerator, microwave, coffee-maker, toaster or toaster oven, complete cookware, dishes, glassware, and flatware
•Generous supply of toilet paper
•One roll of paper towel
•Trash bags
•TV
•DVD Player
•CD Player
•Bed linens
•Bath towels (one set per person)
Sometimes we may provide other cleaning and kitchen supplies and condiments, but, if these are present, they are compliments of us. Your unit has information on local stores and transportation.
If you want kitchen sponges, a hair dryer and a specific type of soap, please bring them.
6. Adjustments: Please check your home carefully when you arrive. If you should discover any problem with the house, please report it to us immediately. We do not generally issue refunds for any condition beyond our control, such as power outages, water or plumbing system breakdowns, TV cable black outs or problems, appliance malfunctions, and the like, and in no event are refunds issued for a problem we had no opportunity to resolve. We strive hard in maintaining our homes in the best possible operating condition, but may not always be aware of problems. If a problem should occur, we will make every effort to rectify the situation during your stay. If you decide to leave earlier than your departure date, there is no refund unless we can re-rent the nights.
7. Trash: During the time period of your rental, please place all trash in the trash collection bins (instructions in your residence should state the location of the trash bins). If you fail to recycle, you will likely exceed the trash capacity of the cans and that's a disaster we would be creating for the next generation ! Lets be eco-friendly !
8. Condition of Residence on Arrival and Departure:
•Your home will be clean upon your arrival, although occasionally there may be some overlap. We run a tight cleaning schedule and if a guest delays leaving a house, this may cause our housekeeping team to finish cleaning your house a bit behind schedule. We request your patience if it does occur
•Please leave the home in good condition. We request you not to move the furniture during your stay; if you do, please replace it.
9. Noise: Our houses are located next to each other in predominately residential gated complex. We ask that you respect the tranquility of the community. If you are in a unit above another, please minimize noise. If you have children, please do not allow them to run up and down the halls or scream – there is ample space nearby; please make use of these with your children. Please be respectful of the neighbors and other guests in the building.
10. Additional Guests: No guests are permitted in the residence other than the number specified in your rental agreement, without prior approval. Occasionally, we will permit a few more guests for a fee, but only with prior approval. Occupancy for each house is strict and absolutely no parties with excess guests are permitted. If excess overnight guests are discovered, we will terminate the booking without refund. If we make the discovery after the booking is over, we will assess a INR 5400 fee.
11. Smoking: The choice is upto you ! We request you to exercise caution and not burn / harm somebody in the house.
12. Loss or Damage: In renting a residence, you are agreeing to indemnify and hold harmless the owner of the vacation home, and its employees and agents, for any injury or loss to any member of your party unless the injury or loss was due to gross negligence of the owner. You must promptly report to us any unsafe or hazardous condition at the home.
13. Lost and Found: Please check the closets, drawers and under the bed for your personal belongings; check for any battery chargers in outlets. If we have to retrieve items to send back, there will be a service charge, plus the cost of the postage. Items will be held for one week after our first attempt to contact you. If we receive no response within the week, items will be donated.
14. Commercial Use: Commercial use of our properties is strictly forbidden without a contract for the specific use.
15. Rental of More than One Residence: If you rent units in close proximity to one another, the following rules apply:
•No items will be moved from one unit to another.
•Guests moving between the units will respect the quiet of the neighborhood and refrain from loud noise and boisterous behavior on the street, particularly at night. Neighbors treasure their peace and quiet, they value access to their driveways, and they are quick to complain if our guests create problems in either area.
16. Rental Residence Unavailable: On rare occasions, a house subject to a rental agreement may become unavailable due to various circumstances. Generally this will happen when a house sustains significant damage or a major appliance or utility is out of order (heating unit, refrigerator, etc.). In this unfortunate event, we reserve the right to offer to move your booking to the most comparable home available or issue a complete refund. If you opt for a replacement home that is more expensive, you will need to pay for the upgrade. We will not be liable for any collateral expenses or emotional harm due to the unavailability of a home.
17. Parking: Most residences have only street parking available. If off-street parking or garage parking is available, it will be listed in the description of the unit.
18. Lost Keys/Lockbox Trouble Guests are responsible for lost keys. Guests will be billed for locksmith fees or management fees at INR 150 / hour to remedy the problem. Guests are advised to keep the unit keys safely at all times to avoid any inconvenience.
________________________________________
Stay Requirements
Two night minimum rentals are preferred, however, one night rentals are available the week prior to stay or during slow periods. Check the calendar or call the office for last minute weekend bookings. June through September, only one-week minimum bookings are accepted. Management has the right to cancel reservations not adhering to this policy. Weekly rate is applicable for stays of one week or more. Please contact us if your reservation is rejected, we make every effort to try and accommodate your request
Wheelchair Accessibility
Currently we have no homes that are fully wheelchair accessible. We do have homes that are fairly level-in, but none have ramps and most of the bathrooms and bedrooms are too small for a wheelchair to maneuver easily. Our staff is not able to determine whether a particular home would be suitable enough for a guest in a wheelchair and we urge you to visit homes in advance to make this determination. We cannot give refunds or generally move you to another house because of this issue. This is an issue we would like to be able to address better in the future, but currently we are not in a position to make representations about wheelchair accessibility.
Privacy Policy for acc(URL HIDDEN)
The privacy of our visitors to acc(URL HIDDEN) is important to (EMAIL HIDDEN) we recognize that privacy of your personal information is important. Here is information on what types of personal information we receive and collect when you visit acc(URL HIDDEN) and how we safeguard your information. We never sell your personal information to third parties.
Log Files : As with most other websites, we collect and use the data contained in log files. The information in the log files include your IP (internet protocol) address, your ISP (internet service provider, such as AOL or Shaw Cable), the browser you used to visit our site (such as Internet Explorer or Firefox), the time you visited our site and which pages you visited throughout our site.
Cookies and Web Beacons: We do use cookies to store information, such as your personal preferences when you visit our site. This could include the ability to login to some of our features, such as our availability calendar or online booking.
You can choose to disable or selectively turn off our cookies or third-party cookies in your browser settings, or by managing preferences in programs such as Norton Internet Security. However, this can affect how you are able to interact with our site as well as other websites. This could include the inability to login to services or programs, such as online booking.
您还必须确认以下情况
Dog(s)和cat(s) live in the house
---
---
---
此房源没有收到任何评价。如果您选择入住此房源,您的评价将出现在这里。
Where will you get accommodation supplemented by a host of facilities to automatically trim your costs ? We understand the importance of that perception and have accordingly created an oasis in your desert of anxieties; by way of our holiday homes at Goa.
语言:
English、Hindi