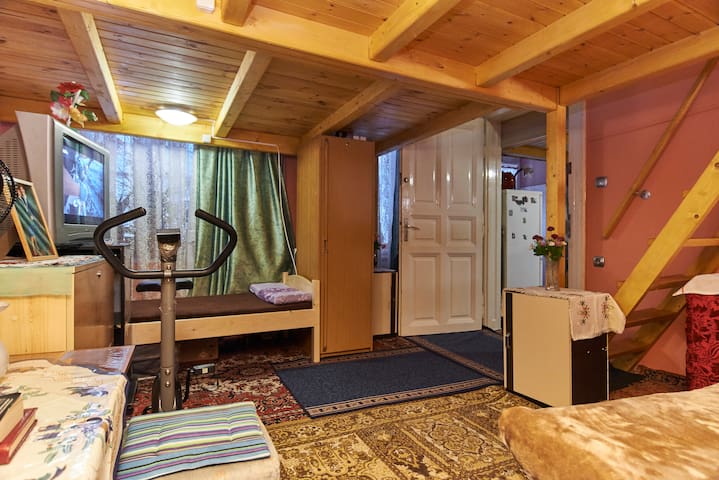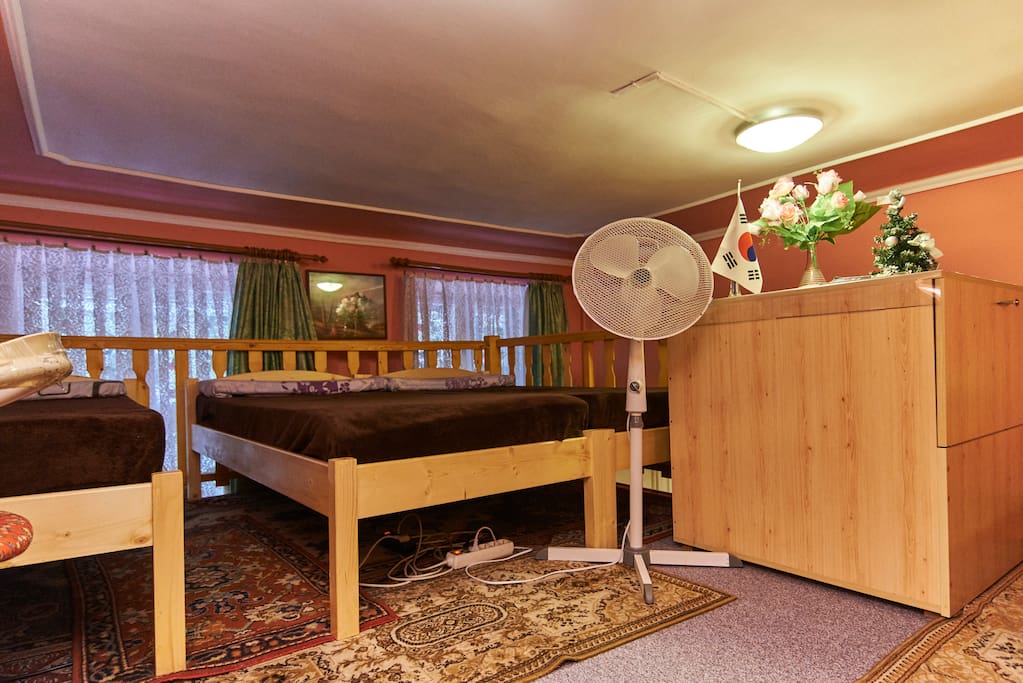 房客使用权限
各位來賓!我留在廚房和畫廊傷害你預定房間是一個私人房間。
 沒有人留在私人房間只有誰被預訂了。
浴室廁所共用廚房。
与房客的互动
各位來賓等你在家裡。有多少床呢?
你什麼時候到什麼時候?
當你在早晨或晚上來了嗎?
其他注意事项
:如果房間是忙,無法再預訂我的其他書室。
各位來賓在浴室裡,如果你不需要任何浴室更多信息,請讓門開著。
需要在浴室中空氣的變化。鞋子總是在廚房和浴室決絕必須在貨架上放置。
梳理頭髮吹乾頭髮絨毛漆在浴室工作要做。
早晨,您可以在公寓,直到8個時鐘因為我等到十一點下一位客人。因此,它是時間來清理和更換床單。因為要在城市漫步親愛的客人誰在早上八點離開後能留下行李一小筆費用。
每人每天三百福林是保持行李費。感謝您的理解。愉快的假期,玩得開心!
---
---
:如果房間是忙,無法再預訂我的其他書室。
各位來賓在浴室裡,如果你不需要任何浴室更多信息,請讓門開著。
需要在浴室中空氣的變化。鞋子總是在廚房和浴室決絕必須在貨架上放置。
梳理頭髮吹乾頭髮絨毛漆在浴室工作要做。
早晨,您可以在公寓,直到8個時鐘因為我等到十一點下一位客人。因此,它是時間來清理和更換床單。因為要在城市漫步親愛的客人誰在早上八點離開後能留下行李一小筆費用。
每人每天三百福林是保持行李費。感謝您的理解。愉快的假期,玩得開心!
---
Ibolya was very nice and welcoming. Although I only stayed with her for a short time she made me feel at home. There was a small language barrier as her English is not perfect but there were no problems getting everything I needed. The location was great and I was able to walk to many of the things I wanted to see in the area. Overall I enjoyed my stay and would highly recommend staying with Ibolya if you ever visit Budapest!!
---
Ibolya is a very sweet lady and loves her guests, she is very attentive and keeps a spotlessly clean home. Although she doesn't speak much English, communication is easy through translate and ibolya is good fun and loves to have a laugh. Her rules are fair and keep things running smoothly. The rooms are used well however space is limited and if you are tall you may struggle staying in the gallery. 9 of us had a very pleasant stay with ibolya, the accommodation was quirky and different to anywhere I have stayed before and we loved the decoration. However on some days we were told to wake up now, a little unusual but an experience
---
Ibolya was very nice and friendly. Despite having some language barriers, it was easy to communicate with her using (SENSITIVE CONTENTS HIDDEN) translate. The place is clean, comfortable and rather conveniently located. It was a pleasant stay in Budapest.
---
Ibolya is a very nice and friendly woman. She is also very communicative and loves to talk with their guests. She is willing to help you in any situation and loves to cook for their guests. The room I booked was like in the description, the second floor (Gallery) is perfect for younger kids, because it's a bit too low for larger people. The place is in walking distance to Keleti-Trainstation (15 min.) , the neigbourhood seems to be absolutely safe. I had a great stay in Ibolya's house and recommend it especially for solo - travellers like me,
---
I'd a lovely stay at Ibolya's place. She's a very friendly and hospitable hostess! I arrived at noon and was absolutely famished, and she made hot some pancakes with cream cheese for me. She was very proud of her place and excitedly showed us around- in short there's a first floor and a second floor which she calls the 'gallery'. My friend and I were the only ones there at that time so we'd free reins over the beds. Her place is in the residential area which is a 15 minutes walk from the metro station kodaly korond. She also helped me to wash my huge batch of clothes and then hanged them dry. Her friendliness was a big difference after days of hostels!
---
Hi I am a middle-aged single woman. I would like to rent my renewed flat for Guests of airbnb. I love to bake unique violet cook. I used to cook. And I worked with the hotel. I like to host. I enjoy Airbnb Favorite TV Hírtv
语言:
English、Magyar