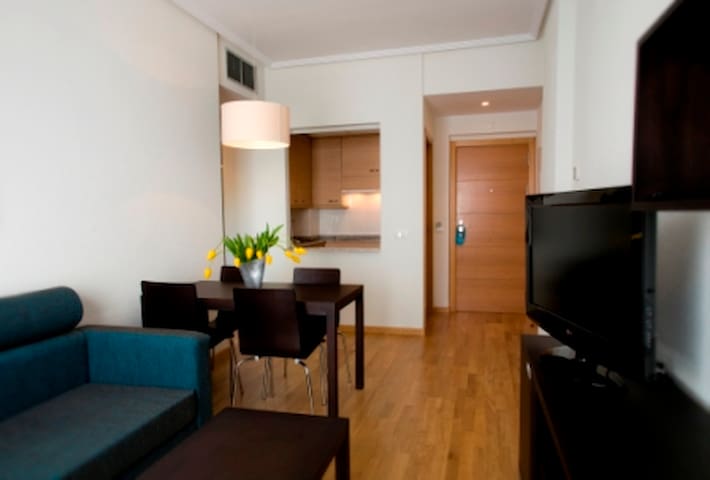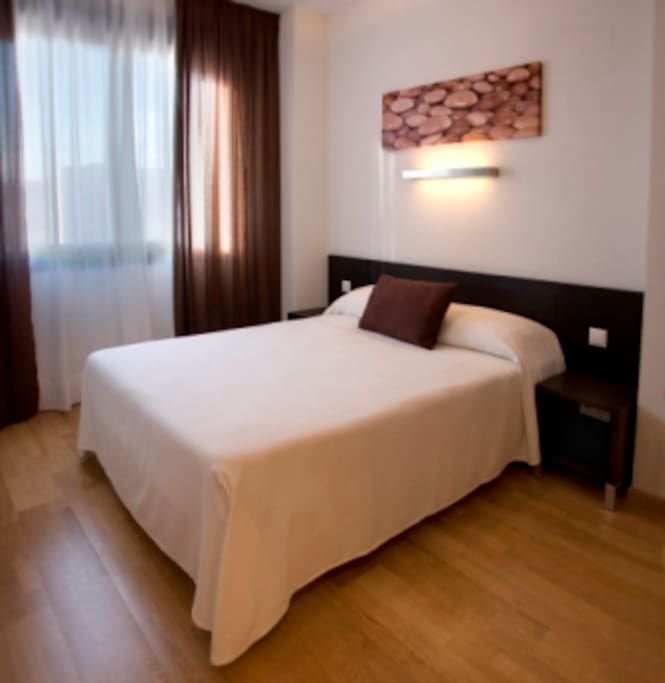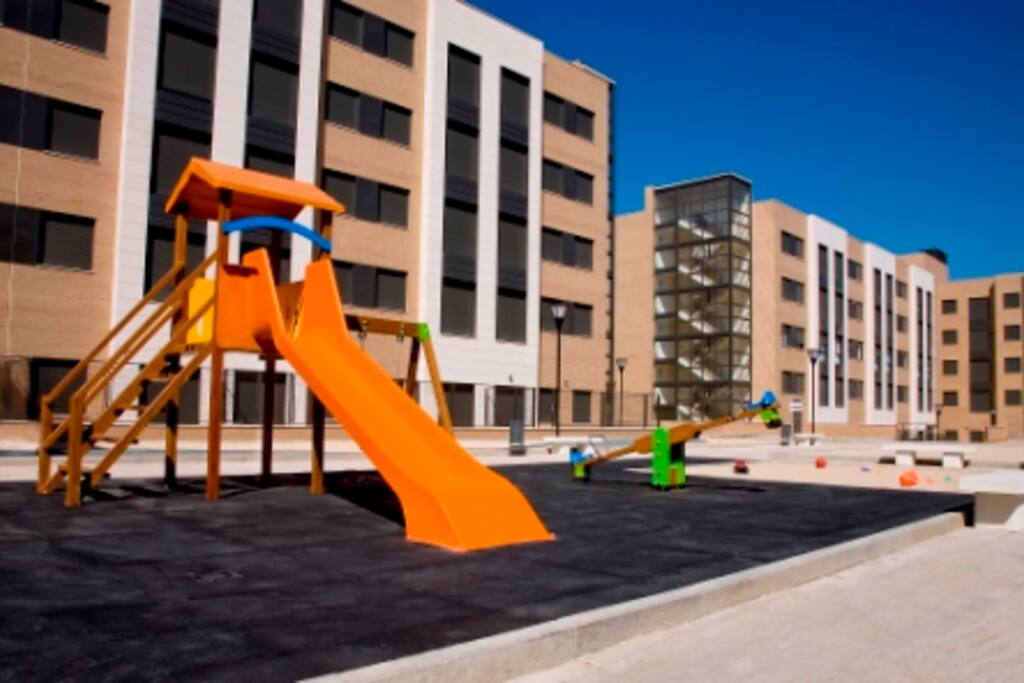 房源
公寓设有一间卧室,可供1或2人入住。 公寓40平方米,一间卧室配有一张150厘米的床,一间浴室,一间客厅和一间厨房。
Apartment with 1 bedroom for 1 or 2 people.
Apartments from 40 m2 with one bedroom with a 150 cm bed, a bathroom, a living room and a kitchen.
---
As has been noted, this is functionally a hotel - as such, you can't really message for more information, but you don't really need to as check-in is as simple as it normally is for a hotel (i.e. arrive whenever you want, head to the reception desk and grab your key). The suite was quite large (full living room with TV, kitchenette, small dining area, large bathroom, good-sized bedroom) and was very clean. Probably our biggest "complaint" (although not really a complaint as we knew about this when we booked and it matched our needs for this specific stay) was the location - not at all easy to get to central Madrid from here, however it is super close to the airport (we walked, actually). As everyone else has noted, if you are staying for a night and then flying out (as we were doing, just needed a place to sleep between airport visits essentially), it is truly the perfect option as the free airport shuttle makes it all the easier. However, just do note that if you intend to go into the city, you will have a bit of a headache.
---
Apartments are very nice but shuttle must be requested by calling the hotel, it does not arrive simultaneously like the other companies. Also our tv was not showing any channels upon arrival but we only stayed for 1 night so we did not make a big deal out of it. Also this is a hotel so if you have any questions you must call because no one respond's to emails
---
The apartments at Compostela Suites were far from suites. We arrived with a third friend after booking for two. The receptionist said that this was fine and they would be able to get us an extra room. We went up to our first room to find a 1bd/1ba "suite". We went back to the receptionist who angrily gave us another room. We went to our next room to find that we now had two beds, both twins, pushed together in the same bedroom. After setting our stuff down to go eat we came back and was received with a "what's your problem now" and proceeded to assure us that we were wrong and that we kept saying the wrong thing. Rather than solving the problem or look for other alternatives she argued, most times with no validity, until we defeatedly gave up. There was trash all over the lobby that they were unwilling to pick up. We thought we were renting from a individual but Compostella Suites is a chain that advertises on Airbnb.
---