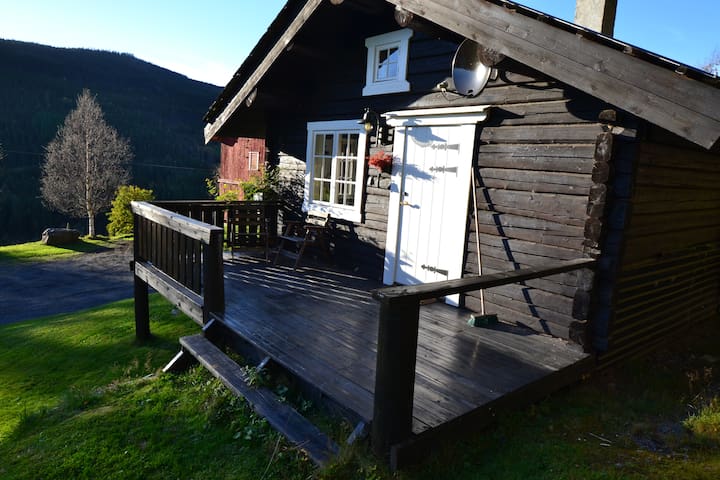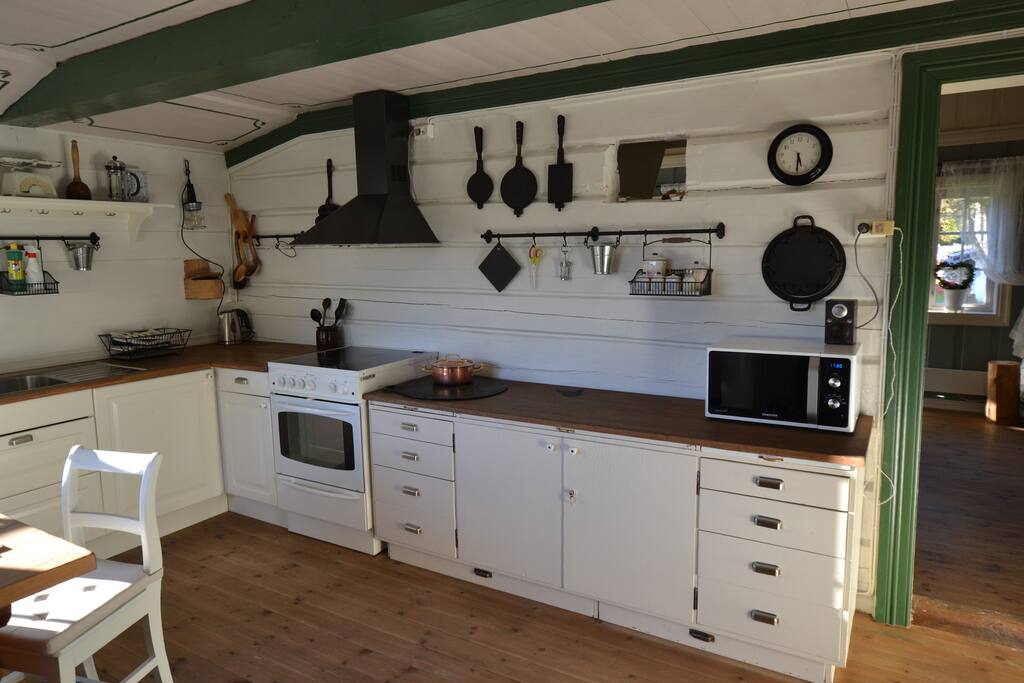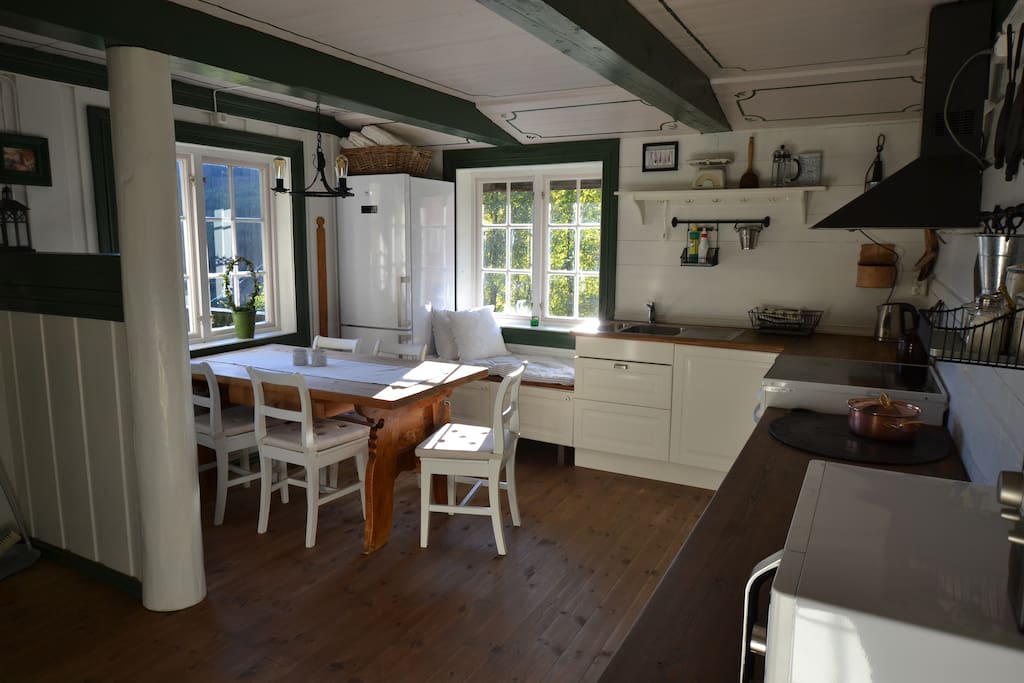 Old loghouse from 1810, yet with modern comfort. You will love the atmosphere! Close to outdoor activities such as mountain hiking, climbing, cajaking, downhill or cross country skiing or just relaxing. Suitable for pairs, single travellers and families. If you bring animals they will have to ajust to our cats, cows and goats.
---
Det bästa tänkbara både hur stugan är belägen, inredd och miljön runt omkring. Det fantastiska bemötandet vi fick av Siri och hennes Far som gjorde allt för att vår vistelse där skulle bli det bästa tänkbara var betydligt mer än vi hade väntat oss. Bättre service än så kan man knappast få. Ett plats att verkligen koppla av och njuta på. Från oss som var där får det här högsta betyg :) Helt klart värt att besöka!!!
---
Siri's cottage on their family farm was the perfect breakaway for our family of four. The cottage was warm, cosy, comfortable and very clean. It is also situated very close to town for anything one might need. The cottage has a beautiful view over the valley and we enjoyed every minute of staying there. Siri and her family were wonderful hosts. Their accommodation comes highly recommended.
---
This was a real treat: an 1810 loghouse wit all modern facilities. Beds were comfortable, house and linen were very clean. Both Siri and her father were very friendly and willing to help out with anything. Being on a farm and in the middle of beautiful nature made this a stay that was definetly worthwile and a real recommendation for future visitors.
---
We had such a great stay in Siri's cosy and comfortable cabin! Everything was perfect, the communication and check-in ran smoothly and the cabin was fully equipped and looked as in the pictures. The whole area is lovely - a bit remote and a bit of distance for shopping. But it was honestly just what we needed to relax! Will definitely recommend and hope to come back some day :)
---
I live on the farm, Øygarden, with my three sons. We are social, kind and active people.
I work in the municipal administration, but I use every spare moment on the farm. It is definately my favourite place on earth, and I would love to share some of its atmosphere with you!
I am a teacher, now working as a leader, an agronomist and an aerobic instructor.
We used to have cows on this farm. Now we are partners in a farm companionship, so we have cows out in the fields only in the summer. My farm project is building up a deasent breed of mohair goats. They are friendly, funny and social animals who give the loveliest wool. I also have a few arts and crafts projects. You can check out what i do in my site urbanusetnedal or on my profile
My parents live next to the farm. They help me a lot, and are my saving angels!