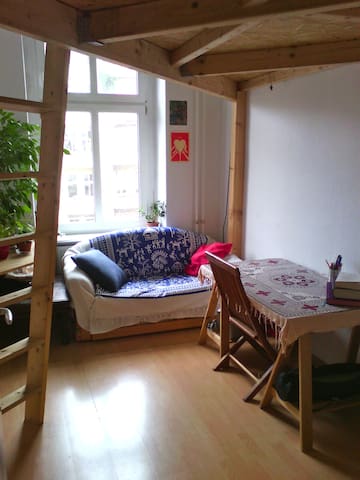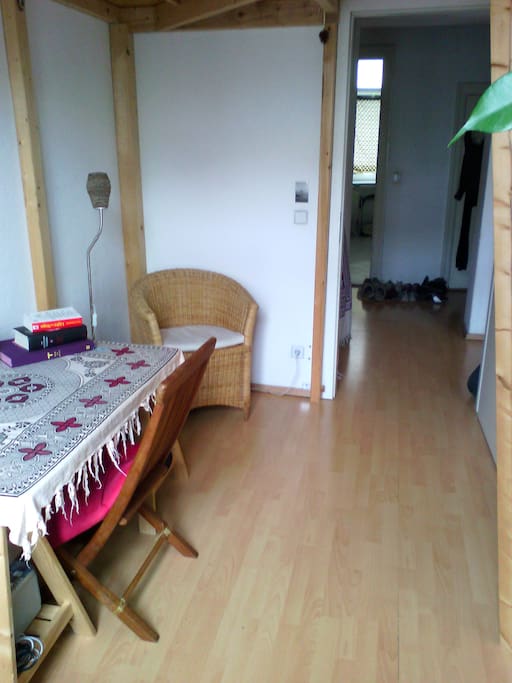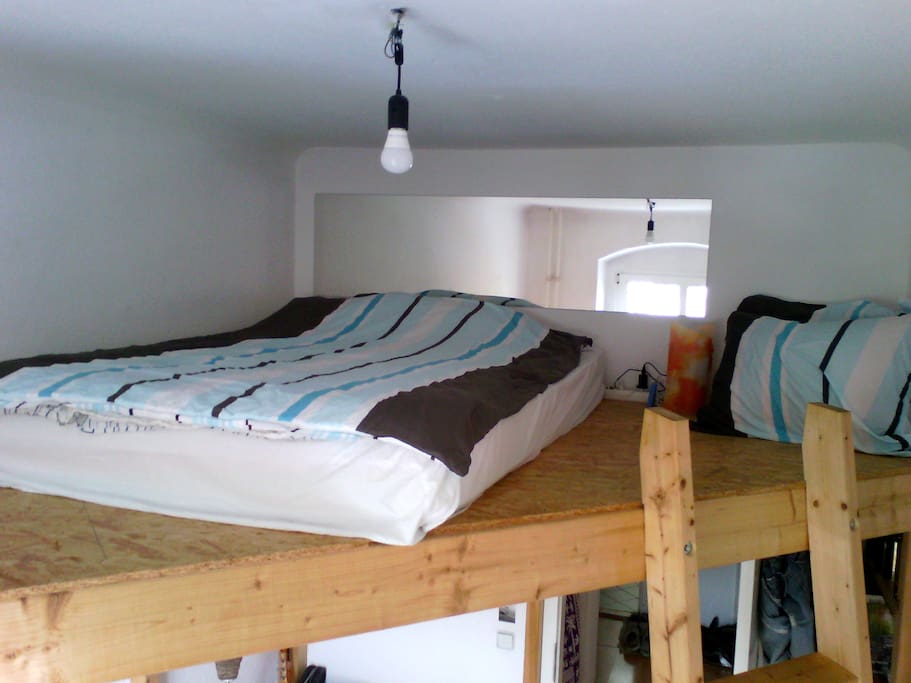 Fully furnished room with a double bed (loft bed), desk, and sofa. Nice cosy apartment with everything you need.
The apartment is right by Hermannplatz, in Kreuzberg.
房源
Cosy room furnished with desk, sofa and a loft-bed with a double bed.
其他注意事项
2 other people live in the apartment.
---
Bav was a wonderful host. He provided great instruction to help us find the apartment for our first trip to Berlin. He was helpful and friendly throughout our stay and even let us keep or bags at his place after check out so we could spend the last few hours of our stay visiting some more sites before we headed to the airport. The apartment was spacious and very clean, a real pleasure to stay in. We found the close proximity to the underground a real winner. No negatives from us. Would definitely come back in a heartbeat. Thanks for everything, Bav!
---
This space is an epitome of Berlin and its youth culture. The bohemian style will give you relaxing chill vibes and fill you up with love. Bav is a magical person as well, his friendliness made us feel like we belong. Staying here offers much more than is advertised, do not miss up the opportunity!
---
This is one of the best Airbnbs that I have stayed in. For one, it is a proper Airbnb - not a rental apartment filled with travellers. Pia and Lina made a real effort for me to feel welcome: on my first night, arriving late-ish in the evening they asked me to join them dinner, after which we sat and chatted. They were both super friendly and available to offer advice about the neighbourhood and just chat generally. Bav too was awesome in the run-up to my trip, sending me loads of stuff on slightly different things to do in Berlin, recommending cheap bike hire places etc. The room is exactly as advertised: clean and bright with a funky mezzanine bed. Lovely big bathroom as well. The apartment is right by Hermannplatz U-Bahn stop which makes it convenient to get pretty much anywhere in the city. Not that you need to take the train: it's a really lovely 40 minute walk into the city centre - the best way to explore Berlin. So in sum: a really fantastic listing, if you get the chance don't hesitate to stay here. It'll certainly be my first choice when I return to Berlin!
---