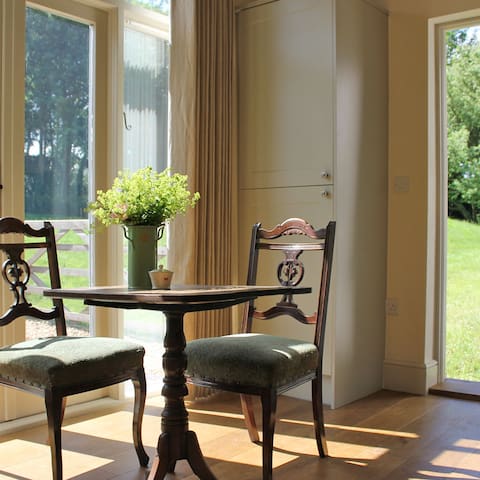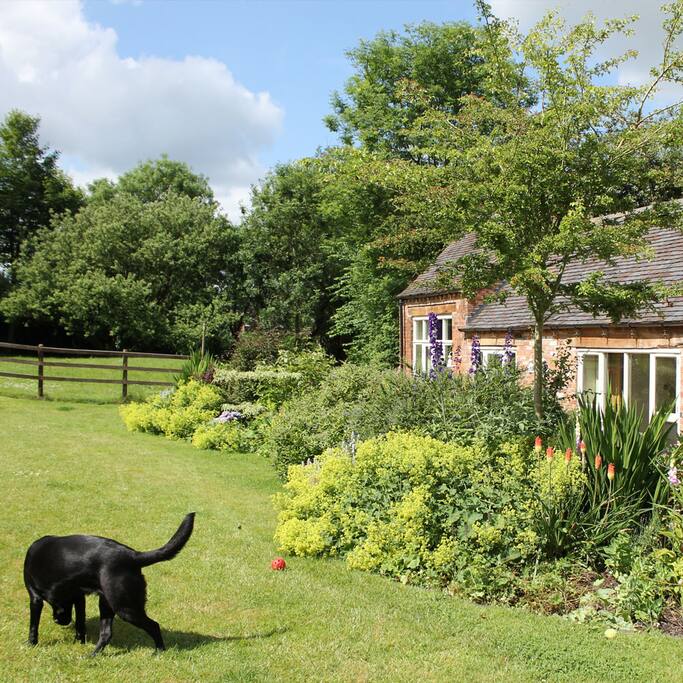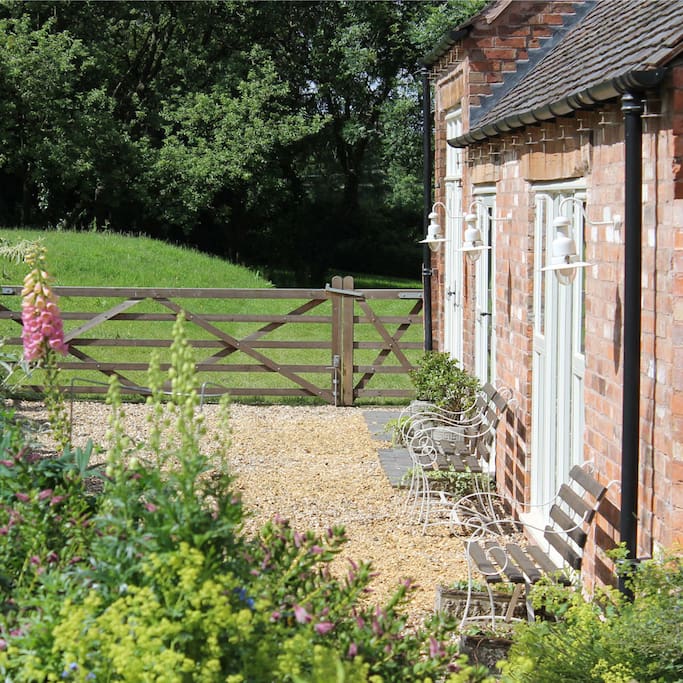 Newly refurbished to a high standard in a cottage garden setting, big windows and French doors let light flood into every room of the barn.
The fresh sage green décor creates a calming atmosphere in this small but beautiful barn.
---
Erica is a truly wonderful host. She provides a wonderful, homely, caring environment in which it's impossible not to feel warmly welcomed. We turned up on Christmas Eve and she'd lit the cottage with candles and had beautiful carols playing in readiness for our arrival. What thoughtful kindness! The cottage itself is a beautifully renovated, furnished and decorated place which is immaculately clean and gorgeously presented. It's very comfortable and even in an English winter it's toasty and warm. Thanks Erica, we'll be back soon.
---
If this place is available....book it now! You won't be disappointed Erica is an amazing host. Super friendly & helpful, so accommodating. Nothing is too much trouble. We didn't arrive until 8pm but we arrived to candles lit, chilled bottle of wine, the place was toasty & warm....perfect after a long, cold day out. We were exhausted, frozen to the bone and just wanted to collapse....couldn't have wished for a more perfect place! Wish we'd had more time to enjoy our beautiful surroundings & the peace and tranquility of it. The Barn is beautifully decorated, plenty of privacy, lovely surroundings, immaculately clean....just perfect. As for value for money....this was cheaper than standard hotels locally! You'd be crazy to book a hotel room or standard Guest House when for the same price you can have the privacy, beauty, space, luxury, & of course Erica on hand, at the Barn. We had no future plans to be visiting Staffordshire again any time soon but we now want to return just to stay here again & judging by their Visitors Book, everyone that has experienced the place feels the same.
---
Following a busy career in the music and PR industry, I am now enjoying a quieter life in the country, welcoming guests to our beautiful English village.

I'm a busy mum, I love a good chat, and will do whatever I can to make you feel right at home during your stay.