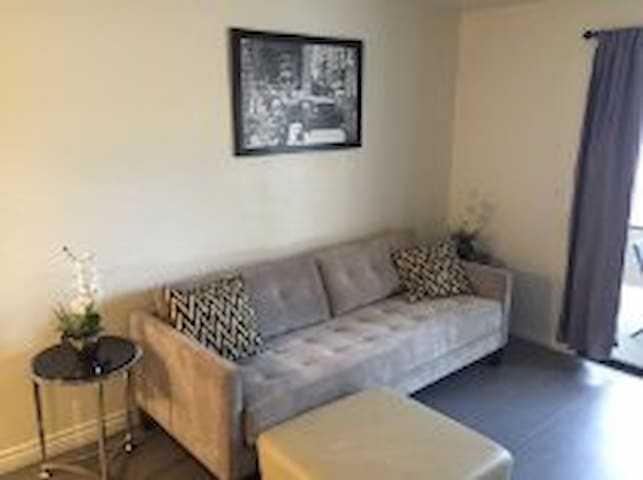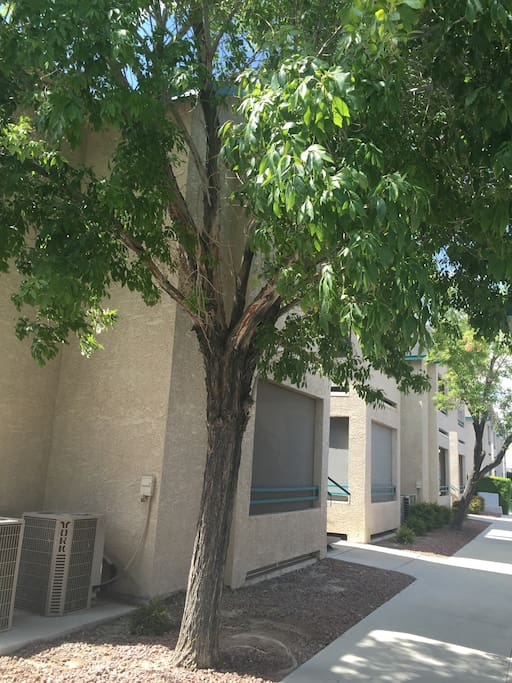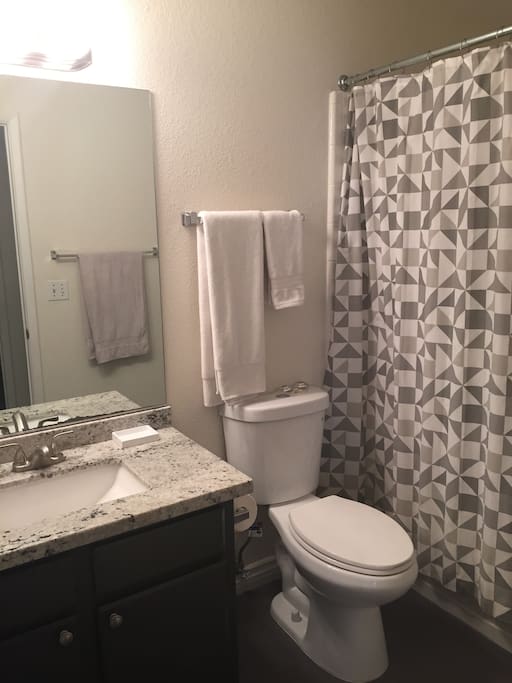 Tiny 1br公寓,装饰精美,刚刚改装。超级靠近大街,有泳池的门控社区。安静的综合设施,免费停车场,购物场所靠近,非常方便的位置和安全区域。好主意!
Tiny 1br condo, nicely decorated, and just remodelled. Super close to Strip, gated community with pool. Quiet complex, free parking, shopping is near by, very convenient location and safe area. Great Deal!
---
Pros: Perfect Location and looks exactly like pictures. Cons: Cable TV only has 7 channels unlike the 70 advertised and claimed by owner. Kitchen and bathroom have very few amenities. I had to purchase basic things like dish soap, wash cloths and toilet paper during my stay. Last but not least, the water heater is faulty and I did not have hot water for 3 of my 7 day visit. The host was initially gracious enough to have handyman fix it but unfortunately it went out again on my last day of my stay. I only asked for $100 refund in return for my inconvenience which initially the owner did not refuse but when I could not find her key after her handyman had used it to open water heater she turned on me and sent extremely unkind and unprofessional messages to be threatening to not recommend me as a guest on airbnb. Glad the experience is over. I would not recommend this host.
来自Las-Vegas Suite Rentals的回复:
We regret to find Jehan-Ashley's review to be mostly incorrect and unfair and would like to describe what really happened. Jehan-Ashley initially made a reservation for six nights. She was happy with the place and asked to extend her reservation for another two nights, but only if she gets a significant discount off the current rate. We communicated to her that we will be happy to extend her stay at the current rate and Jehan-Ashley finally agreed. The next day, around 9PM on Friday night we received an angry message from Jehan-Ashley, stating that she did not have hot water for two days and that she is asking Airbnb for a refund. This was the first and only time that this guest notified us that she had an issue with the temperature of the water. The next day we sent a handyman who solved the issue in minutes and who also notified us that the water was warm, but not as hot as it should have been. We apologized and offered Jehan-Ashley a complimentary late check-out the next day. After Jehan-Ashley departed, she let us know that she left the door unlocked because the keys to the place were lost and that it was the handyman's fault. We immediately rushed to the condo to lock and secure the place. The condo was left in a very poor condition, the lockbox was open with the password on display, all the lights were on and many garbage bags lying around. We also checked the water and it was hot and also checked with our next guest and are reassured that it is no longer an issue. We regret that the guest did not let us know that she is unable to lock the property before she left it unlocked and open for a possible break-in. We would also like to note that we use basic TV channel package from Cox Cable and do not advertise how many channels are on this package. We believe that Jehan-Ashley asked for a refund mostly because she was upset that she did not receive the initial discount that she asked us for when she extended her stay. Respectfully, Las Vegas Suite Rentals
---
We have over +20 furnished apartments in the Las-Vegas area for rent on a monthly basis.
All our apartments are privately owned.
We specialize in furnished rentals in Las-Vegas and Henderson.
Contact Julia anytime if you have questions or need more details.