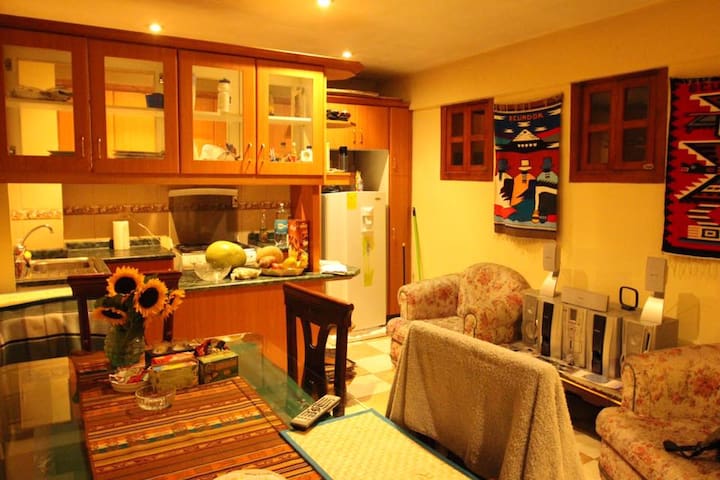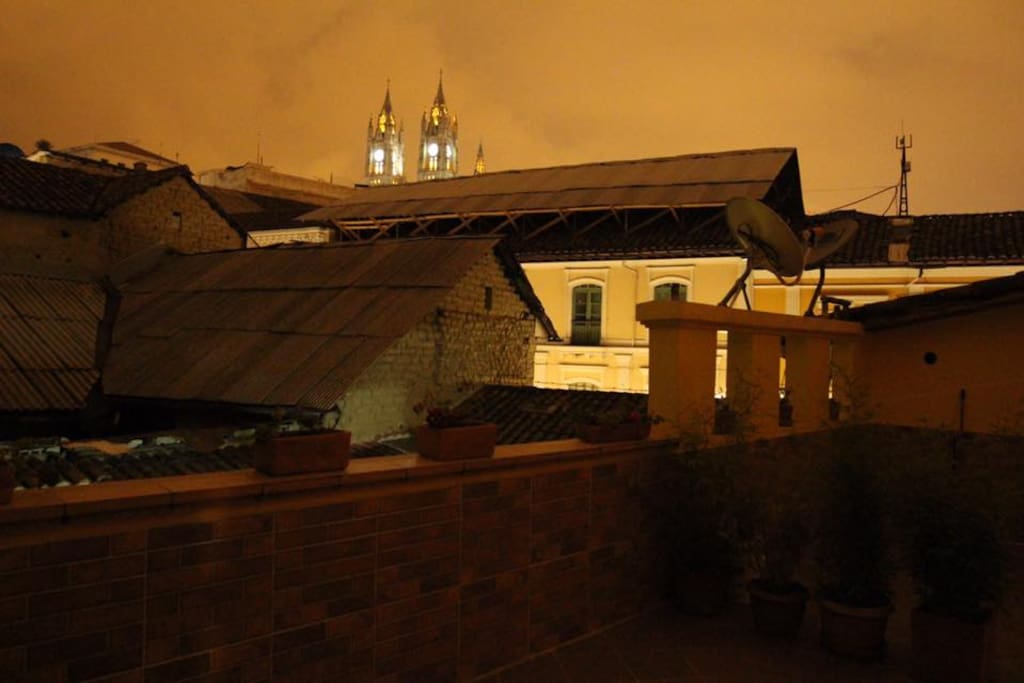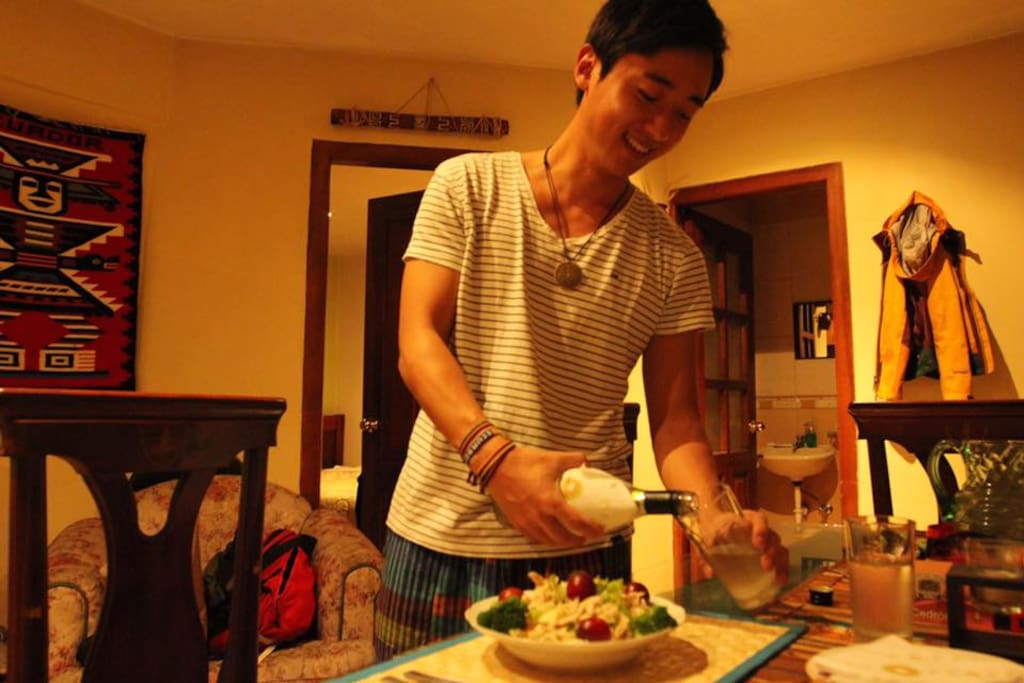 Nice apartment right at the heart of the Old Town in Quito. Incredible view. All forniture was renovated a few months ago. Most of attractions in the city are easy to get by foot, or bus. It's also well conected to the three fast public transport.
---
Hi I do not recommend this place to live as i find it unsafe.Thanks
Freddy is an amazing host with a super apartment in Quito's old city. It was especially helpful that he speaks English well, knows the city and goes out of his way to help guests. The apartment is spacious, has a full kitchen and a wonderful patio that overlooks the courtyard of the building. There is a grocery store a few blocks away and a small market on the next block. It's within easy walking distance of all of the sites in Quito's old city. I used the airport pick-up he provided, so it was very convenient to have him and his driver waiting for me when I landed. (Quito's airport is a very long way from the city, so the pick-up fee is very reasonable.) I had some issues unrelated to Freddy or the apartment during my trip that he went out of his way to help me with, just because he seems to genuinely care about his guests. Unfortunately, I was only in Quito for a short time, so I wasn't able to use Freddy's tour company, but he also offers tours and other services from his office a few blocks away. He seemed a lot more reputable than many of the tour companies. It was nice meeting some of the folks who are also studying at his Spanish school, because I was traveling by myself. Freddy's place is nice, well-furnished, centrally located and very convenient. He's a great host. I recommend giving his place a try when you're in Quito.
---
Perfectly placed for exploring Old Town Quito, which I vastly preferred to La Mariscal. Though Old Town was very lively given the festival for the anniversary of the foundation of Quito, the apartment was quiet and removed from the noise. It is right around the corner from La Plaza del Teatro, 5 minutes from La Plaza de la Independenia and 10 minutes from La Ronda. The apartment itself is very cozy and served my purposes well. I will be traveling around Ecuador for another 3 weeks and when I return to Quito prior to flying back to the states, if the apartment is available, I will be staying there.
---
Freddy was such a great host, tour guide, and Spanish teacher. To start, he arranged airport pickup for us. The next day he gave us a free, private 2 hour walking tour of Old Town and told us about other places to go and how to get around the city. We stayed 2 nights in the apartment which was very nice and centrally located in Old Town. We then booked a private three day tour with him to Cotopaxi, Quilotoa and Banos which was well worth it. He drove us to all three places, took us to restaurants and local sights, and booked the lodging which was great since we didn't really have anything planned when we arrived in Quito! He also runs a Spanish school and helped us brush up on our Spanish. i highly recommend staying at Freddy's apartment!
---
My name is Freddy, I've been working with Foreigners from all over the world in the last 20 years.
I'm a Spanish teacher, I'm really talkative and I find it really fun to talk to people from different countries, so we both could learn from different cultures, customs and points of view.
I lived once in Canada and I also studied in Australia, so I might say how does it feel when travelling.
I hope I can help you with anything you might need in Quito, and for sure I would like to help to make your stay in Ecuador an unforgettable experience!
语言:
Deutsch、English、Español、Français