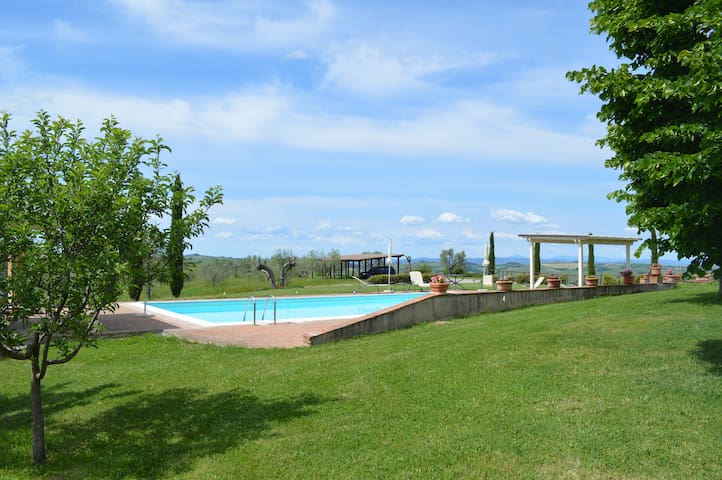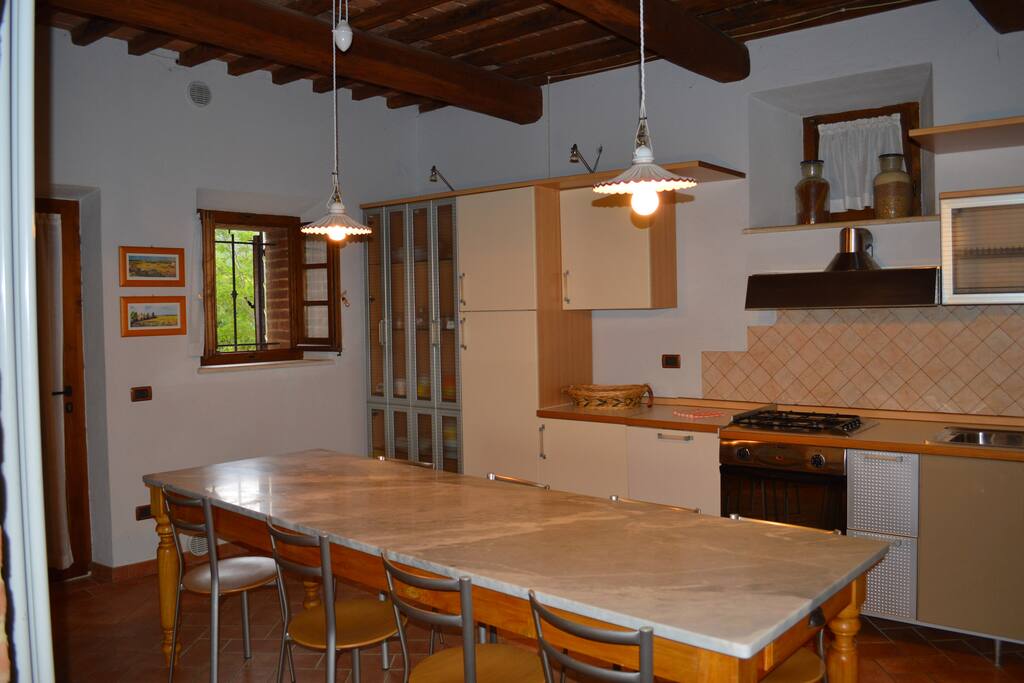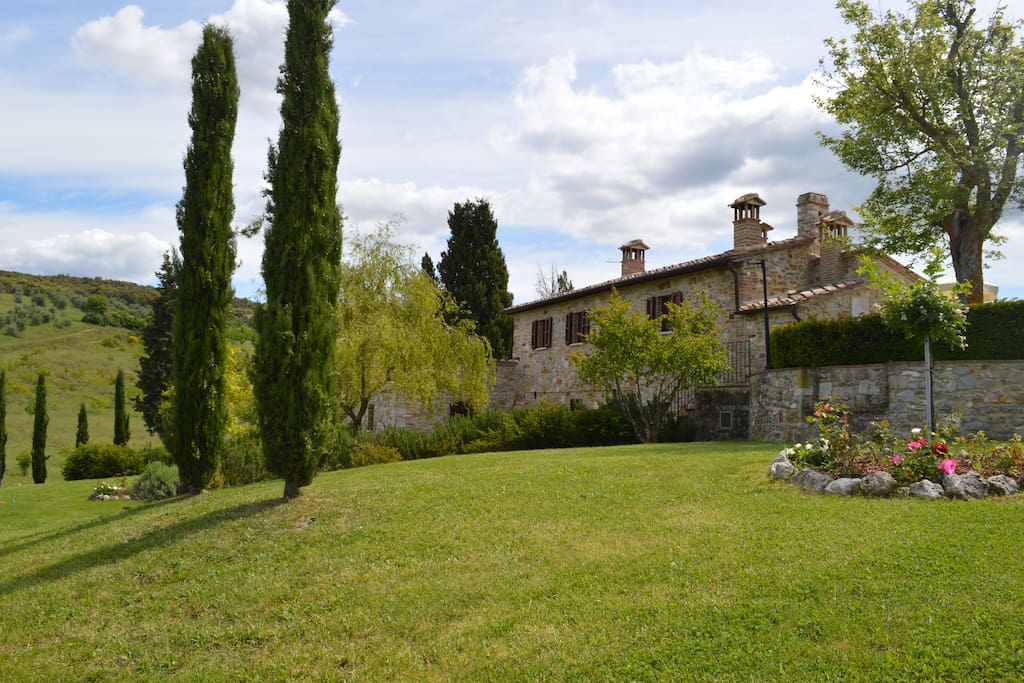 Independent entrance in large living room with fireplace, sofa, large equipped kitchen ( 5 rings stove, fridge/freezer, dishwasher, oven), two double bedrooms with French door both facing the garden, one bedroom with one single bed, one single bed.
---
This is an amazing place in the Tuscan countryside, just a few kilometres outside of Asciano. The views from the pool and garden are actually mind blowing - no photo can really show how picturesque it is. Add an Aperol Spritz and you have Tuscan heaven! The apartment is big, sp…
---
The house was really authentic and had a very Italian vibe. At first I though it was dark, but the oversized windows make a huge difference, the day light was everywhere. The surroundings are gorgeous, nature made our stay super relaxing; the gardens are very well maintained a…
Dear Angelika, thank You for your impressions. Sorry for the internet problem It was a problem of the Rete Ivo company. After the 3 days you had the connection and I decided to let you have it for free. In countryside the power may go down when storms are strong, but the company Enel gave the light back as soon as possible. You had a second key to enter from the parking place gate!. You shouldn't have been so impulsive and leave the house. May be for people coming from cities is at first difficult to understand that all facilities in our contrysides are not to be taken for granted. I will be glad to have you back anytime, and I excuse myself for the inconvenients of storms and wi-fi.
---
I help Mariangela and Armando to manage their wonderful property!
语言:
Deutsch、English、Français、Italiano