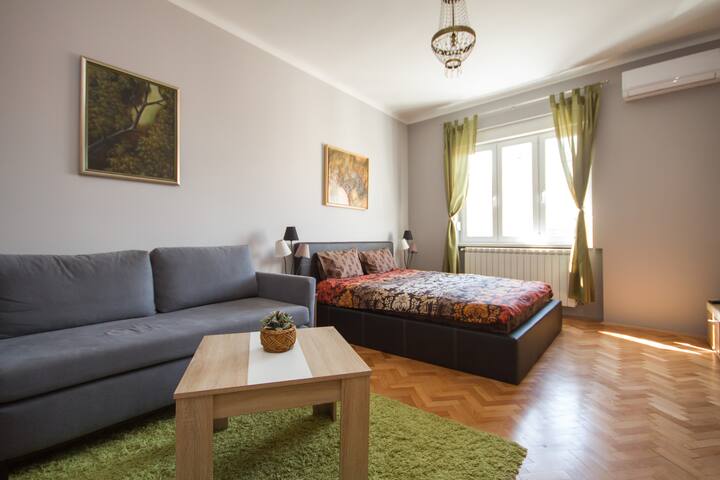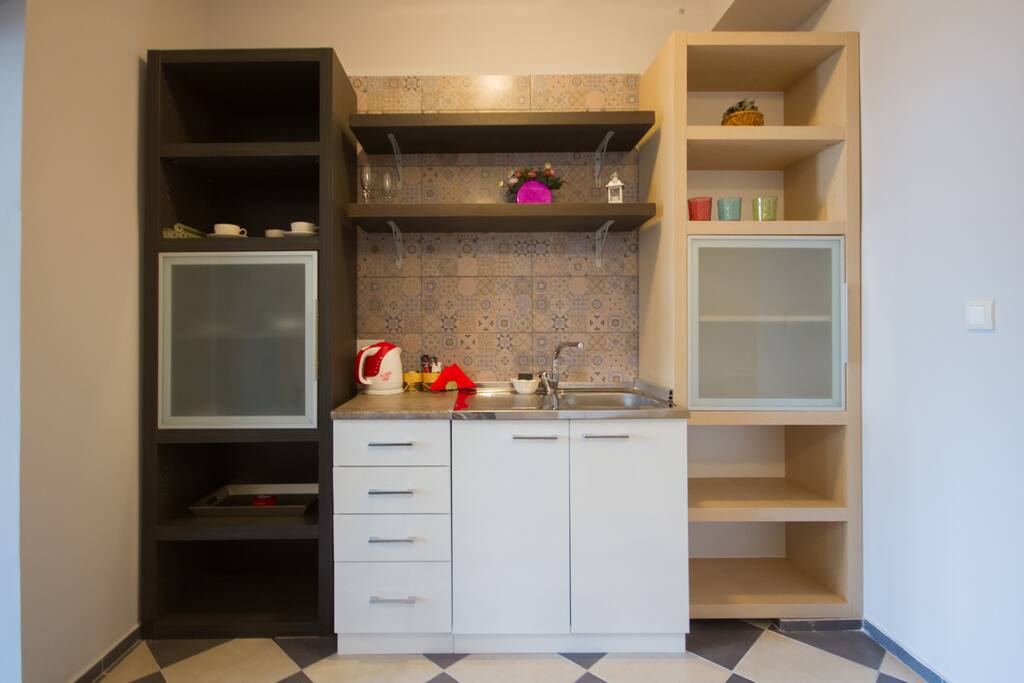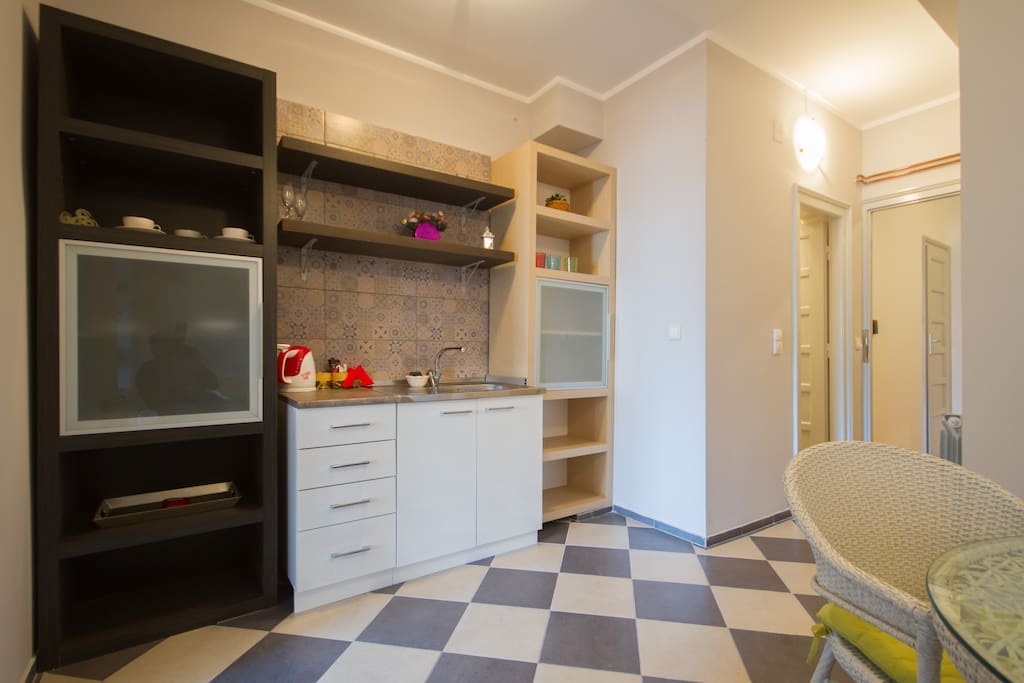 NEW 3 Vračar, City Centre, Belgrade
这家舒适的公寓位于历史悠久的住宅区Vracar,距离市中心有15分钟步行路程,坐落在一条宁静的街道上,靠近一个充满咖啡店和各种餐厅的大道。我们还在同一栋大楼租了两座公寓。
This cosy apartment in the historical residential part Vracar, a 15-minute walk to the city centre, is situated in a peaceful street near a boulevard full of coffee-shops and various restaurants. We also rent two more apartments in the same building.
---
Beautiful, comfort and clean apartment in a very beautiful part of town. Parking in front of building. You can take a walk and in three hours you can see a lot of interesting things. Marina is a great host and she is always here when you need something. I recomend this apartment Marina and Stefan, thank you for hospitality.
---
호스트는 친절하기보다는 딱 규정에맞게 할일만 했습니다. 욕실바닥은 청결하지 못했고 샤워할때 물이 안빠져서 고생했어요. 그리고 셀프 세탁소도 근처에없고 세탁을 못한다는게 제일 불편했습니다. 엑스트라베드는 쇼파로 대체되었습니다. 영어로 의사소통이 원활한 편은 아니었다고 생각하고 중심지랑 거리가 좀 있어서 위치가 훌륭하다곤 말하기 어렵습니다. 여지껏 머무른 에어비앤비 중에서는 호스트 숙소 가장 만족스럽지 못했습니다. 다른 좋은 숙소가 많으니 다른 곳을 더 알아보심을 추천드립니다. 아 한가지 더 말하자면 욕실 수질이 너무 안좋습니다. 물이 투명하지않고 완전한 불투명한 색이에요. 피부 트러블을 유발합니다. 그리고 체크아웃할때도 연락이 안되어서 열쇠를 테이블에 올려놓고 셀프 체크아웃을 했습니다. 그 뒤로도 연락이 없어서 체크아웃이 잘 되었는지 확인이 어려웠습니다. 뿔칀쭬하쮜는않은뛔표쩡에써뿌떠띠꺼움이느꾸ㅕ졌뗘여 얼뤼쮀끄인 해준똬고햬써아찀에깠는뛔캐리어만맡껴뜌라꼬하꼬 나까라꼬 햤어여 얼뤼쮀끄인 까능하따꼬 해써깠떠니 아니어서 개 빡쳤었구요 그리고 제발 한뀩인여로쁀음 여기 묵쮜마세여 똥양인뼐루 안쫗아 하는 것 같아요.
---
The apartment was great. It was well furnished, with a huge bed for sleeping. We stayed for two night, cause of a wedding we had in Belgrade, and the place was in a perfect location, downtown Belgrade is 5 min walk, 1 min from the apartment there was a Tramp, Bus and Taxi station to take you anywhere you want, same with their most famous bakery and supermarker's, again in the same block. The host's were great, they also put up with our request to check in at 11 PM, and they made as feel welcome as if it was early Sunday morning :) Would definitely stay there again. Only issue we had was with the bathroom boiler, which was to small even for a short hot shower, not to mention having 2 people to take a shower one after another, excluding hair washing. The short time we had did not give us the luxury to wait for the boiler, that meant a cold winter shower :)
---
Hello, I am Stefan!

I am a student of Faculty of Technical Sciences and a former professional basketball player. I enjoy travelling, meeting people, playing all kinds of sport and playing the piano as a hobby.
My family and I rent three separate apartments on the second floor. We also live in the same building on the third floor.

Marina is a good friend of mine and a very friendly person, and she will be your host during your stay in our apartments if I am not in Belgrade at the moment. She is also a trained nurse, but I hope you won't need that kind of assistance. :-)

We are always available for you, and we would like you to have a nice time during your stay in Belgrade.


语言:
English