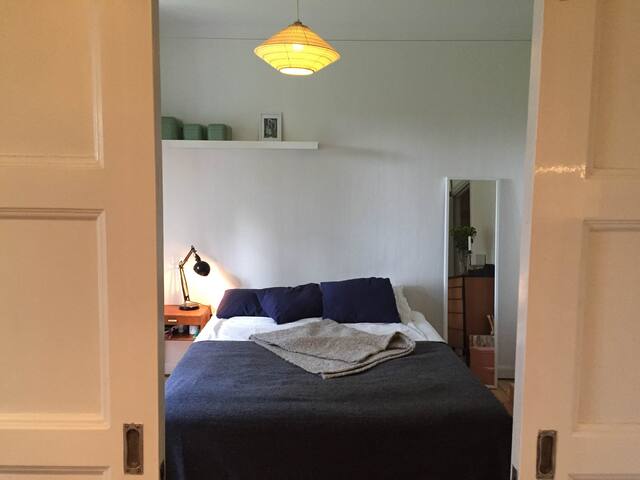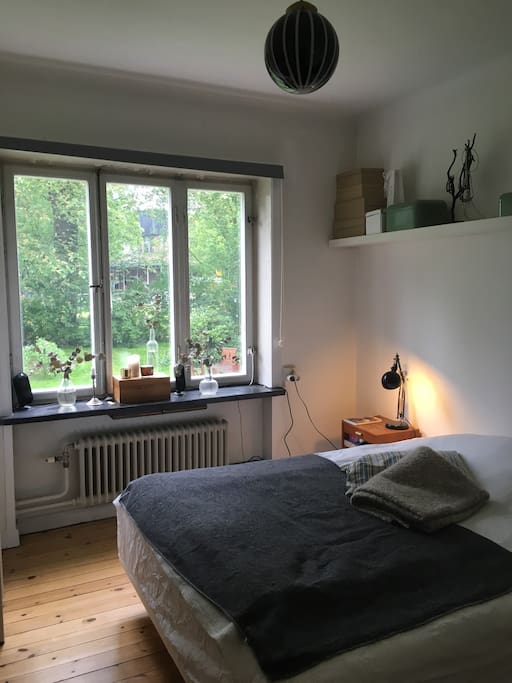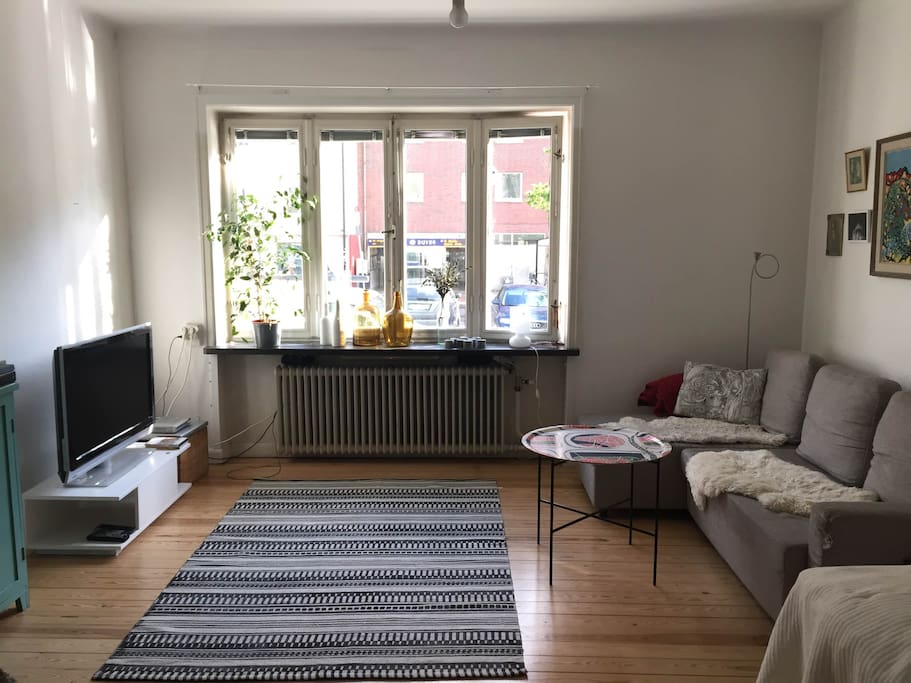 Big and bright 2 bedroom apt next to the subway, only 10 minutes from Stockholm central. One 160cm bed, one 120cm bed and a sofa bed 120cm. Tv and internet included.
---
It was a very accessible place, right in front of the metro station. That made travelling a lot easier and convinient. We were welcomed by Andrea's brother the first night who was really nice and friendly. The place was slightly on the messier side, mainly kitchen and entrance but the room was clean and tidy. Unfortunately, we had to sleep on the sofa beds which was a little more squeezed than I expected it to be. Initially thought we were getting the room on the cover picture. Our room was quite chilly as the heater was not working and the blanket that we were provided with was not big enough to actually cover the both of us, so it was a bit of a struggle the first 2 nights until we managed to get another one after that. Managed to only meet Andrea just before we left as she was quite busy with work. She was nice and friendly and did apologise for the heating issue. It was probably a temporary issue that we unfortunately encountered. I would recommend the place as it is a very convenient one to stay in if you are visiting the city. Thanks again Andrea
---
Andrea's place was cute and small but had everything we needed. She made us feel at home. Although we did not see her much she left us with a map and things to do. The kitchen was more on the messy side but the place was right across the street from the tube and the metro in Stockholm is very well set up to get to Old Town and DT Stockholm. Overall good experience with no major complaints. Thank you Andrea!
---
Great location for visiting Stockholm! Andrea's very high level styled apartment is located in a front of metro stop "Duvbo" and only 15 min to the city center. Andrea was a perfect host with easy communication and even we have an opportunity to stay all days in whole flat. We would stay at her place again when coming back to Stockholm!
---
Andrea´s apartment is a small cosy but well furnished and creative apartment. Great location, just in front of the metro stop and only 10/15 min to the city center. We had an amazing time to Andrea´s place. Andrea is super friendly and she made us feel comfortable. We highly recommend to stay at her place.
---
Andrea's home is really cosy and easily accessible as it is right in front of a subway station (10 min from T-centralen, the city center), with a supermarket across the street. We had a wonderful stay, the flat is well furnished and very clean. Andrea was welcoming and made everything to make us feel at home. Highly recommanded !
---