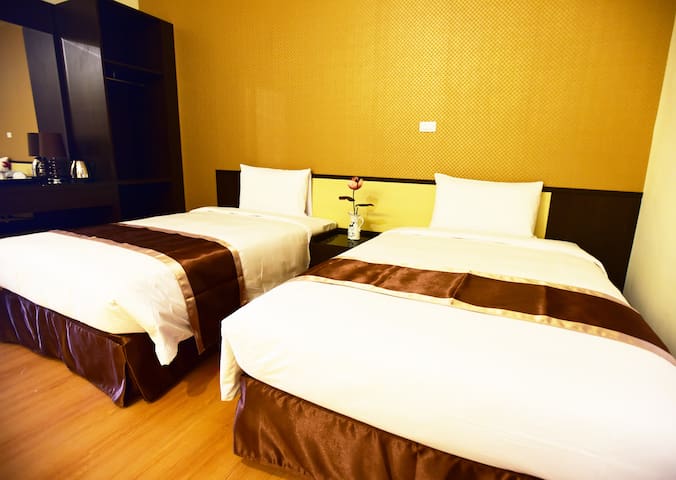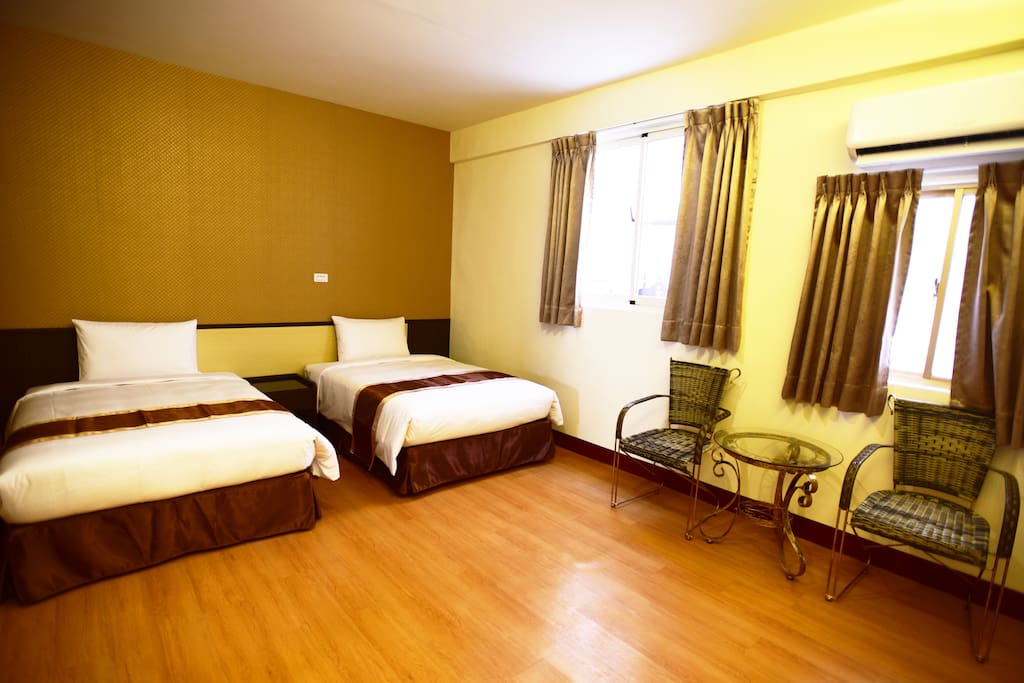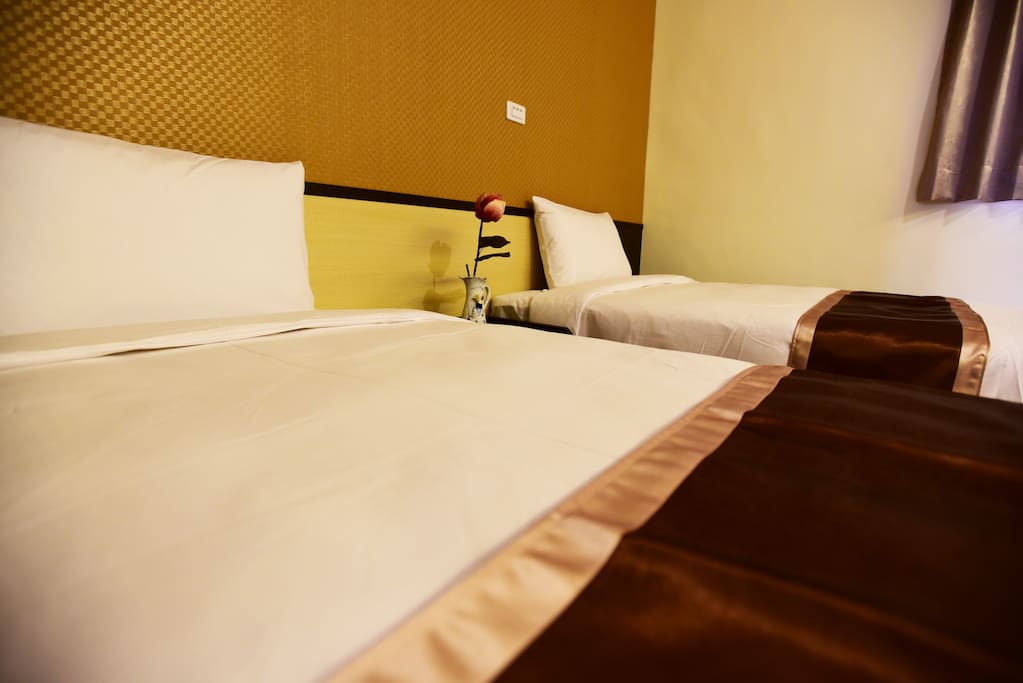 2015年6月完工全新飯店式管理套房,電子密碼鎖,24H錄影監控,安全無虞。房內以簡潔、利落的風格為主軸,飯店式的風格,在簡單細膩的線條組合下,襯托出優雅舒適的氣質,讓每一位旅客都能感受到細緻溫馨的旅居經驗。
NEWLY renovated building on Jun 2015, fully equip hotel-style bedroom design. Close to the train station and airport, 9 mins from downtown.
房源
2015年6月完工全新飯店式管理套房,電子密碼鎖,24H錄影監控,安全無虞。房內以簡潔、利落的風格為主軸,飯店式的風格,在簡單細膩的線條組合下,襯托出優雅舒適的氣質,讓每一位旅客都能感受到細緻溫馨的旅居經驗。
客房設備:
-分離式冷氣、40"液晶有線電視、電熱水壺、無線網路、茶包、咖啡包、礦泉水、冰箱、乾濕分離衛浴、吹風機、盥洗用具、毛巾、浴巾
-投幣式洗衣機、烘乾機、曬衣間
房客使用权限
卡布里小屋內外共有5隻24H監視器,提供旅客安全的住宿,密碼鎖控制,入住期間隨時都可進出。頂樓備有投幣式洗衣機、烘乾機以及曬衣間供旅客使用。
与房客的互动
卡布里小屋內共有六間客房,一樓出入口旁有提供旅遊相關資訊,入住期間如有任何問題歡迎隨時與我們聯繫。
---
---
歡迎您來Capri House卡布里小屋,為維護住宿的品質及安全,特訂住宿規則,請共同遵守。
一、住宿遵守規範部份:
1.進房時間: 下午3:00後,退房時間: 上午11:00以前
2.為提高住宿品質,請依訂房人數前來住宿。
3.房內有Wi-Fi網路,但需自備電腦。
4.房間內請脫鞋,民宿備有拋棄式室內拖鞋供住宿旅客使用。
5.請勿任意移動室內擺設。
6.嚴禁攜帶寵物入內,並請勿於室內喧嘩、酗酒、賭博,以免影響其他住宿旅客。
7.外出時,請配合鎖好門窗及關閉電器用品。
8.個人貴重物品,請自行妥善保管,如有遺失,怒不負責,敬請見諒。
9.除了當日入住房客,怒不對外開放參觀。
10.除室內提供之拋棄式盥洗用具外,其它物品請勿攜走,違者照價賠償。
二、公共安全部份:
1.室內全面禁菸。
2.請勿於燈具上或燈罩上晾烘衣物。
3.嚴禁使用毒品禁藥,及從事不正當行為,一經發現將立即報警處理。
4.請勿攜帶槍械、危險物品或其他違禁物品投宿。
5.睡眠前請確認房門已上鎖。
6.民宿5F備有投幣式洗衣機及烘乾機供住客使用 (夜晚11:00後請勿洗衣)。
7.若不慎造成本民宿器材損壞,請照價賠償。
---
Everything inside was new and clean. We were in the room on the first floor right when you walk in. Amelie and her sister were nice welcoming. The problem was the noise. You can hear every sound from when someone leaves their bedroom upstairs to when they walk outside the front door, which was right next to the door of our room. There were guests leaving at 6am, and while they weren't being particularly loud, every sound was clear as crystal in our room. After they left I thought I could get back to sleep but the water pipes from the upper floors also flow around the first floor rooms so you can also clearly hear when someone uses the toilet or shower upstairs. The listing also said there was a hot tub and washing facilities, but I looked and could not find them, and there was no one around to ask.
I'm apologized for the noise, but people walk in and walk out, that's nothing beyond our control. All stuffs in the room are at the hotel stander, we tried to make it as professional as possible, but the building itself it's old, the pipes and structures are something we can't really change it. And we don't have hot tube (I don't know where you see that?!), we always proud of our wet and dry separation bathroom because it's clean and you won't get wet all over the place. We also have washlet in every room. You can hardly see any other b&b use that. About the washing facilities, it's on the roof, we have all housing information writing on the sign which every room has it. We don't live there, you could have massage us if got questions, we were always there to help. We messaged you and never get replied, we were worried if you guys don't get the password to get in since you told my sister you guys don't have the cell phone. The only way to contact you guys was on b&b. We don't even know if you guys were seemed the msg or not. So we went check at 3 in morning just to see if you guys were safely get in, but it's hard to tell when lights off, so we were like driving around the area to check. Anyways, it was nice to have you guys and I hope you guys did enjoy a bit. Again, sorry for the noise that happened.
---
Ciao, I'm a fashion buyer and I love traveling, which explain why I love my job so much. I love staying at hotel, feel like everything is so fresh and clean, and the beds are so comfortable. Makes me excited for my vacation!! Therefore I renovated my house back in my hometown, …
语言:
English、中文