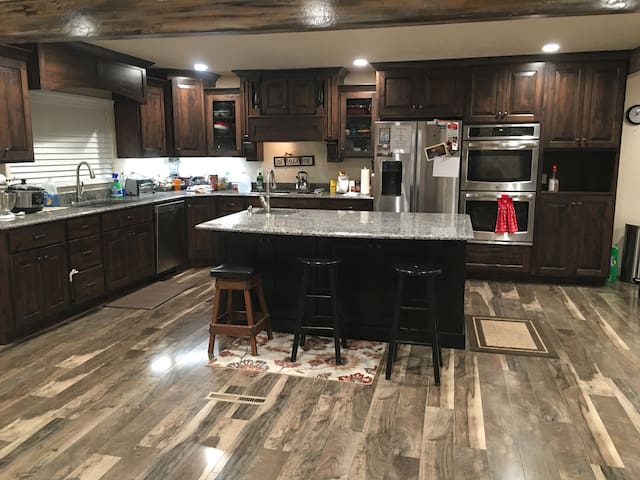 Twin bed private small Room Cozy great Price
twin bed in small private NEAR COMMON AREA. NO WINDOWS in this room, however there is a fan and a vent for Heat and AC. Cozy. Kitchen fully remodeled. Wi-Fi and free parking,Park in front of blue garage. Breakfast extra. Must coordinate it prior to check in.
---
Robin made me and my brother feel welcome as soon as we walked in! She gave us a tour of her place and let us do our own thing since we were pretty tired from our long day on the road. There was a variety of bedding to choose from along with food for breakfast in the morning. Overall, a great place for our one night, less than 12 hour stay - thanks Robin!
---
This night stay was absolutely fantastic! Robin was very helpful with directions on the best way to get around, and took every measure to make sure my girlfriend's stay was a great experience. Apparently there was a large breakfast with much variety, and her place was clean and beautiful. Super soft bedsheets!!
---
My girlfriend and i had a great 5 night stay with robin. Robin was a great hostess and we will definitely be staying with her again at some point. She was very good at communicating and has notes around the house that are conviniently placed.
---
I had a good stay at Robin's house. She made it very easy to get access to the property and gave good directions to the private room. I was doing a cross country drive and got an early start the next morning, so I never actually got to meet Robin. Still, it was a good stay and I would recommend!
---
The house is located on a main street which makes arrival and travel to and from the location very convenient. The inside of the house is homey with lots of nice amenities. If you're a light sleeper you may not want to use the queen size room since it is near the street which is rather busy. However, for me this was perfect and didn't to have any issue.
---
Robin is a gracious hostess. Her home is clean and comfortable. Some people commented on the noise level of being close to a main street. I use SleepPhones, or an iPhone app with white noise so that wasn't an issue. She offers ample towels for the shared full bath, wifi, and caring conversation. She's quick to respond to questions and good at communicating her own schedule and availability. Robin offers a good value for a home away from home.
I offer any direction as needed. I can put night stand as needed.. Half the closet was empty with many empty hangers. Parking is first come first serve. many open spots for parking. Cathy was polite and communicative. I was very workable with her changing of dates etc. I really hope things work out for her in the future.
---