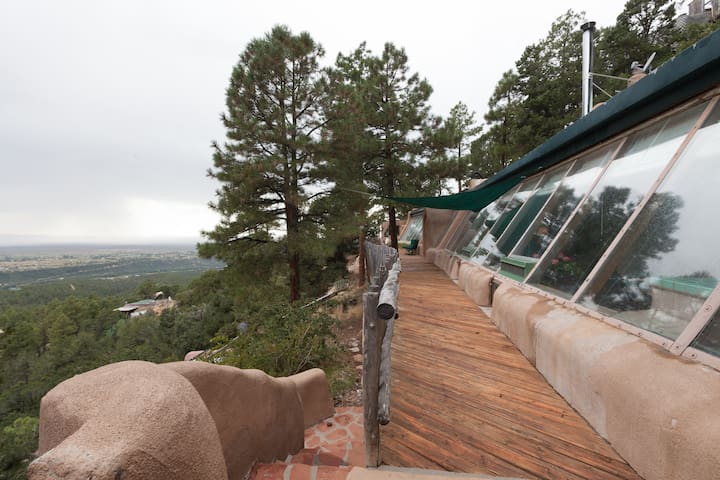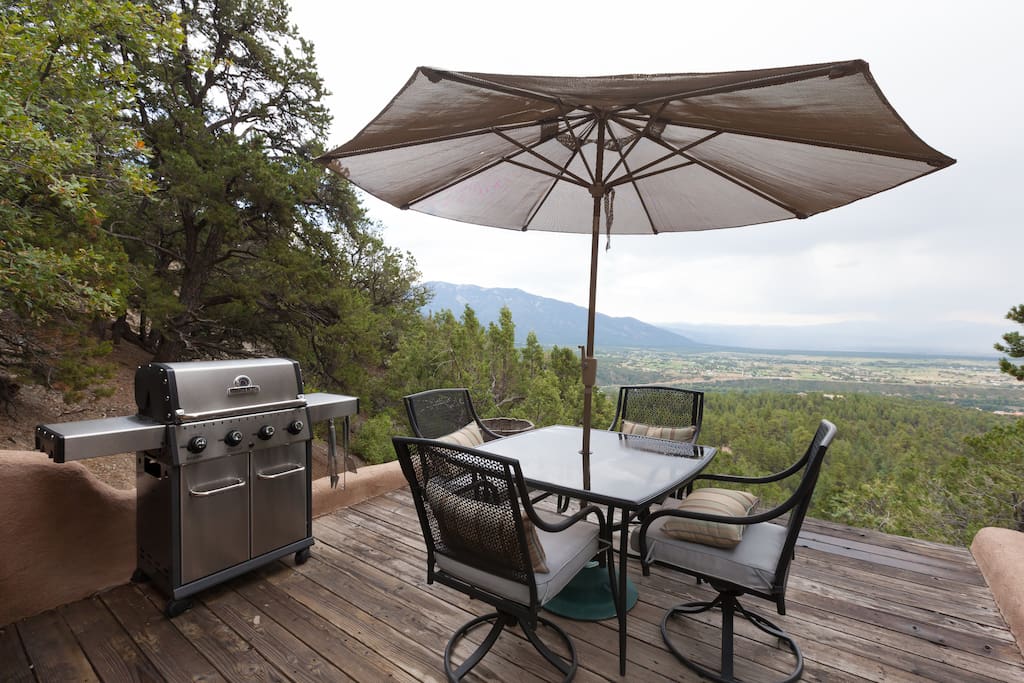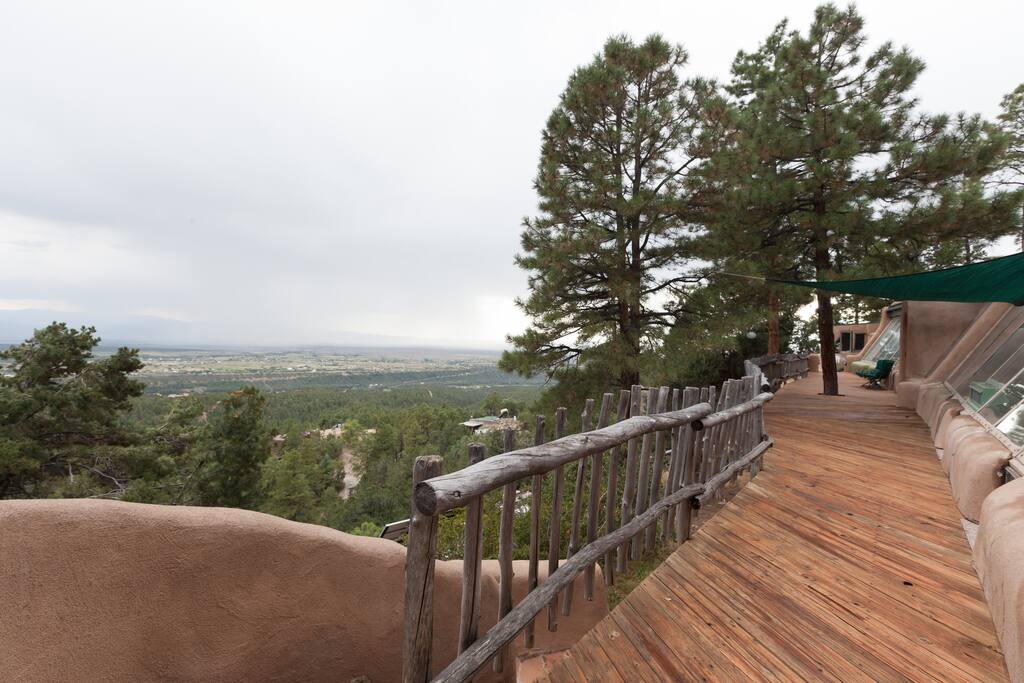 Taos Earthship: Amazing Mountain Retreat
---
---
---
---
Open fires and charcoal grills are prohibited (gas grill on patio), and there is no smoking allowed inside or outside the house.
---
---
---
This home is a staggering beauty. The siting of the home on the side of a mountain is an engineering feat in an of itself, the view over Toas takes one's breath away, and the hosts are a living encyclopedia of Earthship knowledge. The interior is extra spacious for an Earthship and the vibe is all warmth and the soft tranquil lines lend an air of luxurious comfort. 100% Wow! At check in Ron helped us get our Jeep 4WD safely up the mountainside and offered us a full hour tour of the home. This was our first time staying in an Earthship and Ron was eager to answer all of our 101 level questions about off grid living and gave us a thorough review of various systems. The instructions were all very easy to follow. Ron is such a great coach and an Earthship's greatest champion. I could have talked with him for hours. We brought our kids to the home, they had an AMAZING time but I would be very quick to say this particular home may not be a good choice for safety obsessed parents. The deck is really designed for the adult kids but man-o-man it might have the appeal of a jungle gym for the little kids- which would be a very bad idea. There is no outdoor space for kids to play due to the steepness of the slope- it simply too steep to even hold any footing. All that said our kids were overjoyed to play inside the whole time (What a cool cave!) and their little minds were blown learning all about the Earthship concept- at 6 and 10 they were just old enough to grasp the power of the bigger ideas at stake. Major memories were made!
---
Spectacular views atop the mountains near Taos. 4WD needed to scale this peak. Earth Ship architecture was a first for me, but after watching the video on it, its an eco friendly way to build a home, especially in harsh climates. In the summer, you will enjoy the deck overlooking Taos with cooler weather.
---
Kirsten and her husband were so so helpful in getting us to the earthship. It's a slightly steep drive to get to and thankfully my Subaru could handle!! We got to learn more about the home and their drive to create more self sustaining housing across the globe. (Super cool!!) All in all, the place was magical, the views impeccable and we were so happy and lucky to have been able to enjoy the home. Would definitely come back just for the views!! Amazing.
---
An incredible, one of a kind experience! I loved this house. The solitude, beauty, views and architecture were all breathtaking. Kirsten and Ron were wonderful hosts and we enjoyed meeting them and learning about how they became part of the Earthship community. And they got our rental up the mountain road with great advice and a sense of humor. We will definitely return. Thanks, Kirsten and Ron!
---
Earthship Education Director, Taos, New Mexico.