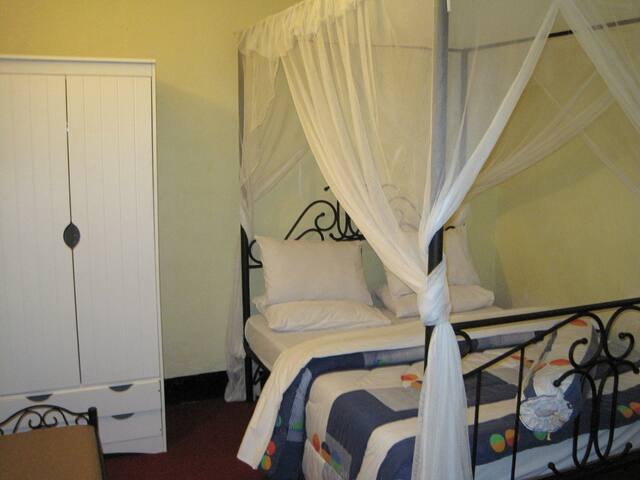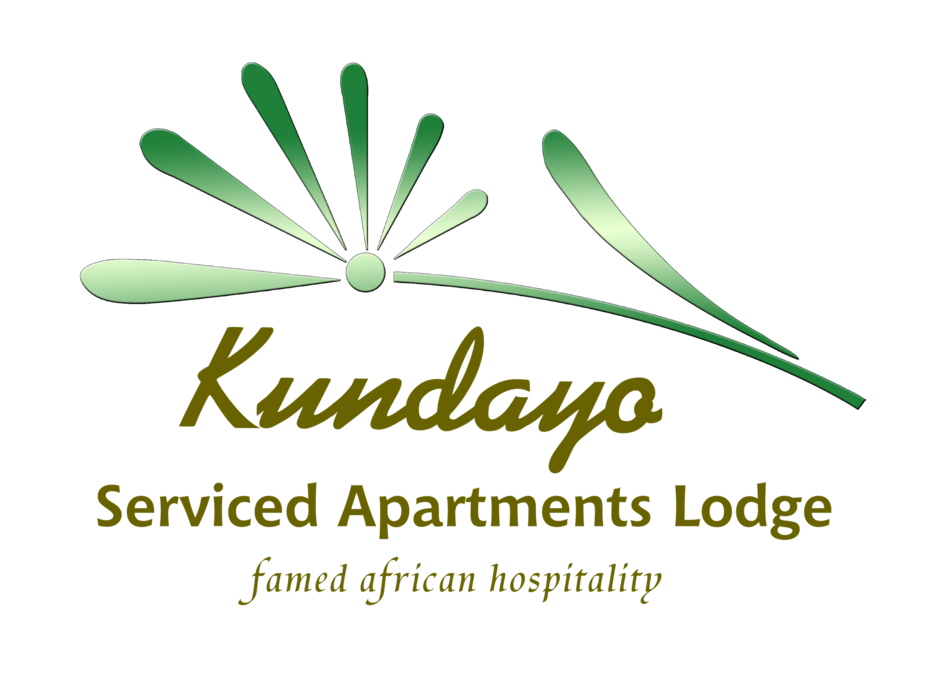 Kundayo Serviced Apartments Lodge
Kundayo Serviced Apartments Lodge provides a unique and friendly service to all of our guests. Whether you are planning to stay for a day, a month, a year or even longer, we have the perfect accommodation option to suit your needs.
房源
Lodge Overview

Kundayo Serviced Apartments Lodge provides a unique and friendly service to all of our guests. Whether you are planning to stay for a day, a month, a year or even longer, we have the perfect accommodation option to suit your needs. Here at Kundayo we have recognized that not all visitors like to stay in conventional hotels, instead many like the flexibility of being in a place like home. As such, all of our apartments come with fully fitted kitchens, comfortable bedrooms, lounge and dining areas as well as a daily-service facility; truly a home away from home.
The facilities and services provided by Kundayo Serviced Apartments Lodge ensure a pleasant stay for all of our guests, with numerous on-site facilities to satisfy even the most discerning of guests. The lodge houses more than fifteen one-bedroom apartments and studios, all of which exude an atmosphere of total peace and harmony. The area also offers wonderful recreational facilities such as our onsite restaurant, bar and garden, neighboring golf course (just a short walk away), alongside many other amenities to make your stay truly unforgettable.
Whether you're here for business or pleasure, Kundayo Serviced Apartments Lodge is the perfect accommodation choice when visiting Arusha. The lodge lies just four kilometers from the city center, providing easy accessibility to the town's facilities and must-see destinations. From the warm welcome upon arrival to the reception, to the first class service in our restaurant and recreational areas, our staff team shares a commitment to exceeding your expectations and are pleased to accommodate every guest's individual needs. We are always around to assist, ensuring our guests get the most out of their stay.
Need help arranging transport to the airport? Planning a safari? Wanting to go on a cultural tour? Want to brush up on your Swahili? Hoping to learn how to cook, hire a bike or find a local restaurant? Whatever your need, we are here to help you, and with endless facilities all just a stone's throw from our lodge, your every need can be met and the Kundayo team make every effort to ensure that your stay here will be truly enjoyable.
与房客的互动
We are always around to assist and to make sure that you have the best experience! This can be reflected in this comment from one of our previous guest who stated:
"To everyone at Kundayo, thank you for making my stay so great, it's like we have become family!
其他注意事项
Accommodation Features
Kundayo Serviced Apartments Lodge offers a range of fully furnished self-serviced and self catering accommodation with a choice between superior one-bedroom apartments, superior studios, standard one-bedroom apartments and standard studios. The units are spacious and bright and each apartment has been carefully designed to suit our guests' needs, helping you to feel at home. The apartments are appointed with a range of efficient features such as fully equipped kitchens, relaxing bedrooms and comfortable living spaces.
All the apartments come with wide range of services and facilities:
Bedroom: Each apartment's bedroom is designed to create a calm relaxing atmosphere. The bedrooms are spacious, bright with light and very comfortable. Features include stylish wrought iron queen or double size beds with mosquito netting, bedside lighting and table, wardrobe and safe deposit boxes (in selected units only).
Fully Equipped Kitchenette: Each of Kundayo's apartments features a fully equipped kitchenette with standard appliances including: microwave, fridge with freezer compartment, a cooker with oven, electric jug for tea and coffee making, sandwich maker, bread toaster, cookware, dinnerware, utensils, cutlery, linens and more.
Lounge and Dining Room: Each one-bedroom apartment's lounge room has been designed to provide a space for you to feel at home in, whilst encompassing a feeling of luxury. Furnished with a satellite TV with over forty channels, dining table, comfortable wooden couches and other accessories, each unit is also furnished with an outside verandah which provides an extra comfortable space for you to relax in the fresh air.
Bathrooms: Our modern bathrooms provide hot-water showers and include all necessary accessories; with towels and linens changed daily for your comfort.
Established Facilities
In addition to our range of high-quality apartments, Kundayo Serviced Apartments Lodge has excellent onsite facilities carefully tailored to make your time with us as easy as possible. We provide an onsite restaurant with Swahili cookery lessons, mature gardens, plus a small library with a selection of books and materials. We also have a comfortable lounge room and bar plus other facilities to provide you with your every need during your stay!
Luggage Storage Room: At Kundayo we offer all of our customers free luggage storage prior to check in and after check out. We frequently house luggage for guests who are heading off safaris or mountain hikes and do not wish to take cumbersome luggage with them. We are happy to store your bags into our secure luggage storeroom until your return. We also offer a free-luggage store on departure day, to allow you to enjoy those last few hours in Arusha without having to transport heavy bags with you around town.
Free Secure Parking: Take advantage of our free on-site car park. We offer free private secure parking while you stay with us.
Botany at Kundayo: Kundayo is situated within peaceful, green surroundings, with clear views of Mount Meru alongside its own grass, flower and vegetable gardens under the shades of banana trees. Other botanical features are a wide range of indigenous leafy trees, jacaranda trees and pomegranate fruit trees planted throughout the lodge grounds. Enjoy the peaceful sounds of our beautiful local bird-life chirping in the morning or our peaceful cicadas lulling you off to sleep in the evening!
Library: The Library at Kundayo features a wide selection of Swahili learning materials plus a selection books on African history, culture, arts and literature. In addition the library also stocks a limited selection of magazines, books and works of literature from outside the continent. Local daily and weekly newspapers are available for your personal enjoyment.
"Moto Lounge": The fireplace lounge, named "Moto Lounge" is a wonderful place to relax with a good book, a glass of wine or to gather with friends or family for an evening. The room features a comfortable and cozy atmosphere surrounding a central fireplace, with comfortable couches and plush chairs, a forty two inches television, and local artwork decorating the walls. Its sophisticated, cozy and romantic atmosphere offers a perfect place for relaxation. Why not enjoy an afternoon tea or coffee, or cocktail or a drink, and order some delicious pizza or snacks while socializing by the fire….
Alimana Restaurant at Kundayo is a warm and friendly place with excellent food. Tenants and guests can dine in the relaxing ambiance on our onsite restaurant with large open air surrounding verandah. Come to the bar area to enjoy your favourite drink to start off the evening. Our restaurant also has its own fireplace lounge, "The Moto Lounge" providing a comfortable seating area complete with forty two inch television.
The restaurant features a cozy dining room, with comfortable furnishings and décor with soothing tones. The traditional décor incorporates contemporary African artwork enhancing the natural feeling of its light color tones, wooden tables and curved-back handcrafted metal chairs, whilst our large glass windows provide calming views of our green landscape. The perfect place to stop for a meal, a drink, a business meeting even, this is most definitely offering the very best we have to offer.
Our food menu is inspired from different countries, with our specialties appealing to a diverse clientele and our restaurant is well-known for its culinary excellence here in Arusha. As well as a wide range of continental cuisine, we offer an array of seasonal specialties plus traditional Swahili food.

---
---
---
---
INSURANCE AND LIABILITY:
Kundayo Apartment Services cannot be held responsible in any way for theft, loss or damage to any personal belongings at the apartment location. Nor can we be held liable for acts of defaults caused by third parties. Also we are not responsible for compensation any losses to the stores/goods during or after your stay. Nevertheless, we shall not be held responsible for personal injury or any other form of disability or inconvenience and financially responsibility shall be that of the client alone. You are advised to ensure that your own insurance policies cover loss or damage to personal property during your stay. You are advised to take out adequate travel and personal insurance.
PERSONAL INSURANCE:
The apartment hire cost does include any personal insurance cover. It recommended that client to have their own insurance against personal accident and illness.
RESPONSIBILITY:
We will not accept responsibility or be liable for inconveniences or financial implications of any sort arising from any incident on the premises during your stay. This includes any lack of service not available due to areas out of the hotels control like water shortage, power cuts, and weather conditions and all other.
LOST PROPERTY:
Any items left in the apartment will be kept for 3 months after the departure date.
NUMBER OF OCCUPANT:
The number of people permitted to occupy each apartment is limited to two. It may however be possible for a child below age 12 to share apartment with the parent. Please contact us to discuss.
PETS:
Unfortunately no pets are allowed.
SECURITY:
The premise is very secure and is guarded by caretakers in the morning and security guards in the evening.
---
---
---
---