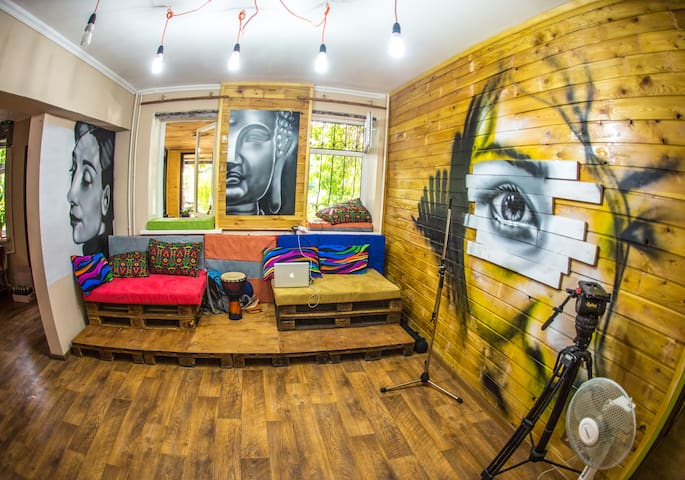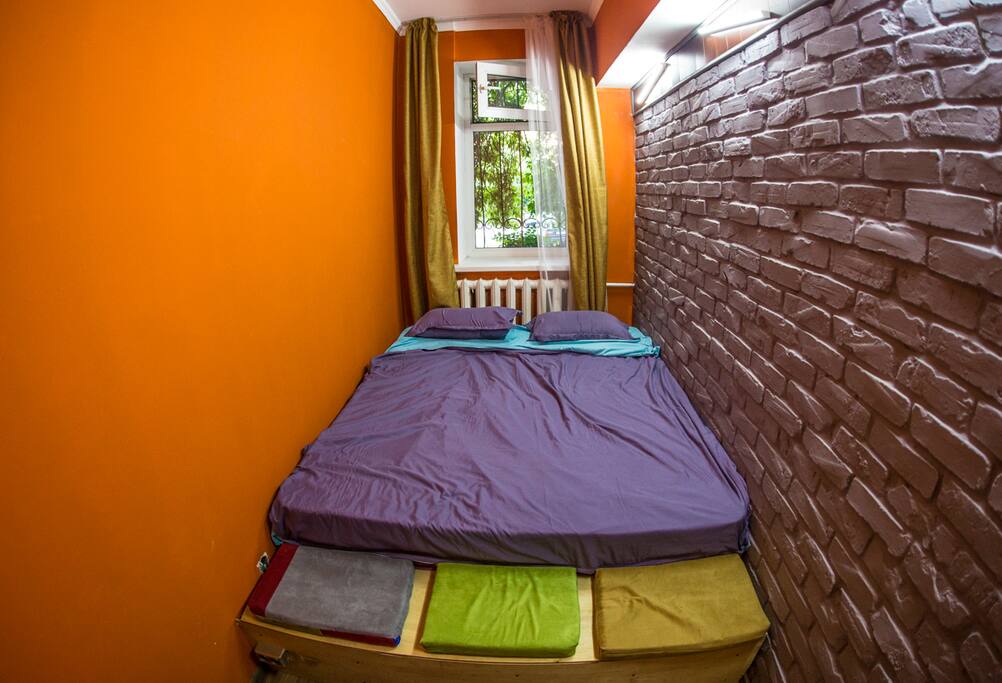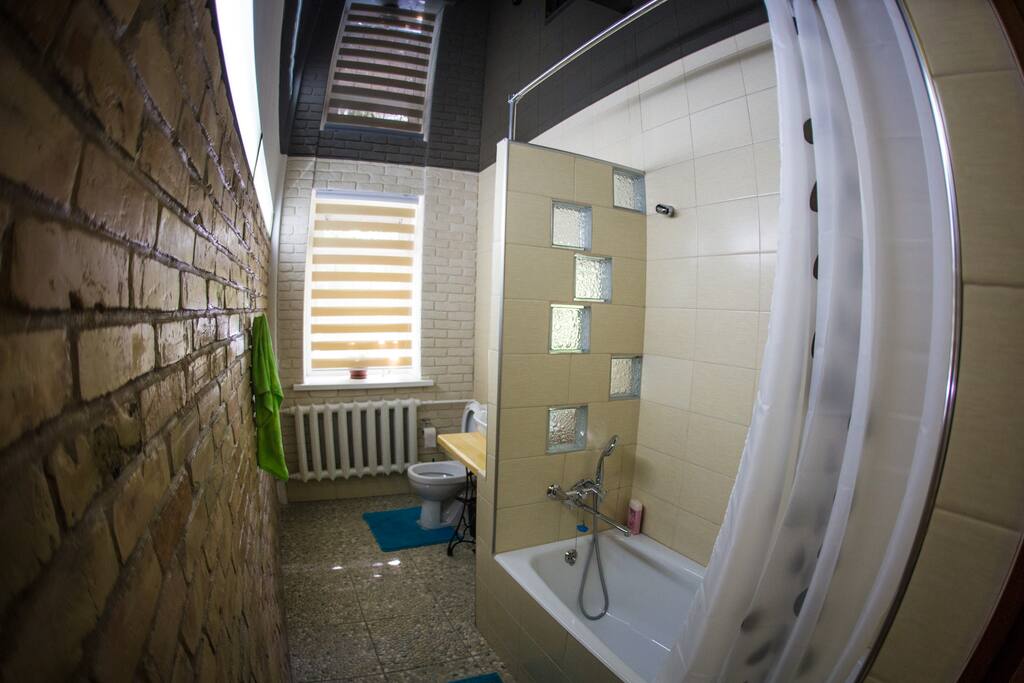 Private room in Loco Hostel
你好,世界!欢迎来到Loco Hostel。由一个创意和年轻的工作人员管理,你永远不会觉得无聊。我们将竭尽全力使您的住宿难忘。
Hello world! Welcome to Loco Hostel. Managed by a creative and young staff you'll never get bored with. We'll do our best to make your stay unforgettable.
---
Despite it being a hostel, staff/reception is only available from 9am to 9pm. This makes check-in tricky if, like I did, you do not arrive during their working hours. I arrived at 4am and had to go back to the airport after knocking on the door for 20 minutes. I left a message on Airbnb and didn't hear back until around the time I was checking out. The following day some English teachers from Moscow arrived and had a similar experience, though unlike me they already had local sim cards and were able to dial the phone number posted on the hostel door; however, nobody answered the phone - a nearby shopkeeper let them in to wait until the hostel manager arrived. It was also a bit strange that there was only one person working there. When I wanted to check-out (at 12pm) the hostel manager was not around and I ended up leaving my room key with one of the other lodgers. I don't know if it was just the holidays and a lot of the staff was out on holiday but one person alone cannot effectively manage a hostel. Check-in/staffing issues aside it is a decent hostel, the pictures are accurate, and the common areas are clean and well maintained. I booked a private room which was clean though space was very limited. The bathroom is shared, there are two showers but only one toilet, which means mornings can be hectic. I only stayed a couple of nights before booking a full apartment elsewhere in Almaty. The hostel is decent place to meet fellow travelers but I wouldn't recommend getting a private room - for the cost you might as well just book an entire place. The shared rooms might make more sense in terms of value.
---
Хостел очень понравился: дизайн интерьера, чистота вокруг, всё новенькое. Хозяевам отдельное спасибо,приятные люди, готовые помочь и подсказать при надобности. в непосредственной близости магазины и станция метро. атмосфера домашняя, есть все удобства. познакомиилсь с одним из жильцов, который сказал,что он там постоянный клиент,когда приезжает в Алматы. наверное,мы тоже бы еще раз так спокойно поселились, если выдалась бы такая возможность приехать в Казахстан.
---
Our stay in Loco Hostel was super enjoyable! Our plane arrived Almaty in the midnight on 7 June at 4am , but the hostel are so kind to arrange us pick up service at the airport and wait for our early check-in (with some extra prices of course). During our stay in Almaty, the most exciting experience was to join the local tour organized by Loco Hostel. Since the size of hostel is not big, the host can take good care of every guests staying with them and create a sense of intimacy. My friend and I joined an overnight tour prganized by the hostel to Lake Kolsai. We did short hikes and camped in some beautiful places with much fun. Max who was our guide from local hostel was both professional, caring yet full of fun. All in all, I highly recommened loco hostel for your stay in Almaty. P.S. However, there are only two bathrooms and one toilet in the hostel. So if you are a frequent toilet-user, you may need to take this into your consideration. But as there are not many guests, we didnt really queue for the use of the lavatories.
---