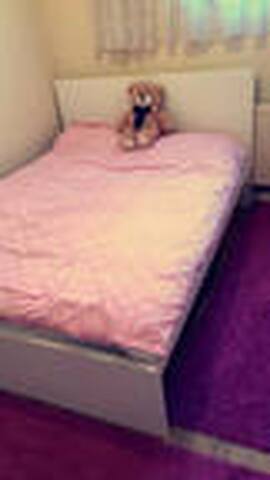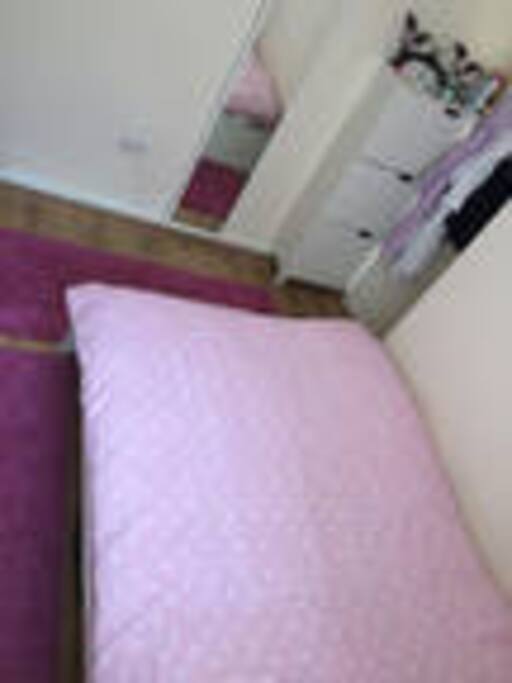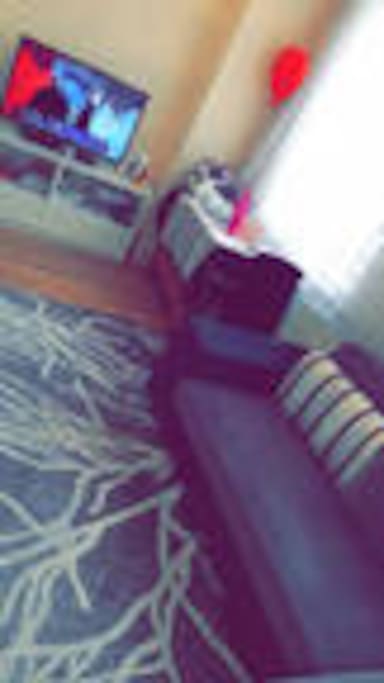 At the heart of East London!
Looking for somewhere to stay for short period where you also need to feel like home, your on the right page just drop a message or email to book it;) It is very ideal for professionals as its 10 mins away from Canary wharf.
FEMALES ONLY!!!
房客使用权限
5 minutes away from known supermarkets!
Walking distance to Canary wharf, 5 mins walk to nearest Dlr and station...
---
Staying with Kubra was like staying at a friend's place. She was so lovely, forthcoming and welcoming from the moment I got there, even though my booking was quite last minute and possibly not the most convenient time for her. Nevertheless, she was amazing and very accommodating. I just moved to London and she was so helpful with tips and advice, as well as helping me out with all the confusing details that come along with moving to a new city, so thank you so-so much! The flat is very cute, has a very comfy bed and everything else you may need. Everything was clean and tidy. The location is kind of far from central, but has excellent transport links and Canary Warf is only a few stops away. There are also food shops and cafés nearby. Loved staying with Kubra, a lovely experience through and through!
---
I stayed with Kubra for six nights whilst doing an internship in Canary Wharf. In terms of location, it's ideal, right next to the DLR station which is two stops from the Wharf, and the area is really safe. Getting to the centre doesn't take long either. Kubra is really warm and friendly, I immediately felt welcome. At the start the internet was a bit patchy but she was very concerned with fixing it, and when that initially didn't work she offered me to use her laptop. She also invited me to help myself to snacks and drinks which she was under no obligation to do, so that was really nice. The only slight problem for me was the lack of a shower. It wasn't a big deal, I took a bath and washed my hair in there, but it took a bit longer than usual. Also I wouldn't want to run a bath everyday as it would be expensive for my host. But all in all it wasn't an issue as I only stayed a week and the rest made up for it. I would really recommend staying here, you'll feel at home immediately.
---
Kubra was a great host - treats her guests like friends and not like paying tenants. She made me feel incredibly welcome, always made food and drink available, and was there to answer any questions about getting around. The location itself is great; a short walk (around 5 minutes) to two supermarkets, various restaurants nearby, and a 15 minute journey into London's business district. This worked perfectly for me as it meant I had a very easy ride to the office.
---
Hi,
Im Kubra, this is my first official advert to rent my place. I am pretty new in this field as i started 2 months ago with the help by airbnb member whom helped me find tenants.
The reason i joined is to socialize with as many people as i can and host them in my flat. i dont like to bribe myself but i had few tenants since i started and i see them as an friend more than a stranger who come to my flat to use as an hotel therefor i am still in touch with them.
I love to learn different backgrounds, faith and characters i believe we all have something to learn from each other. A little about myself, I am currently doing my first degree on Criminology social science and working part time in retail sector as a duty manager. Ido have hobbies but im one lazy bone however, i still try my best to go out and play tennis time to time. I always have time for movie everyday so we could grab our coffee and have a movie night!
I am very easy going and generous when it comes to sharing flat but i have very strong character that hits when it comes to rules and principles, i have no tolerance to parties /alcohol/pork/boyfriends in my premises . I respect every individual i meet and i expect the same in return.
i hope i didnt sound horrible :) Looking forward to meet new faces with new story...

Kubra