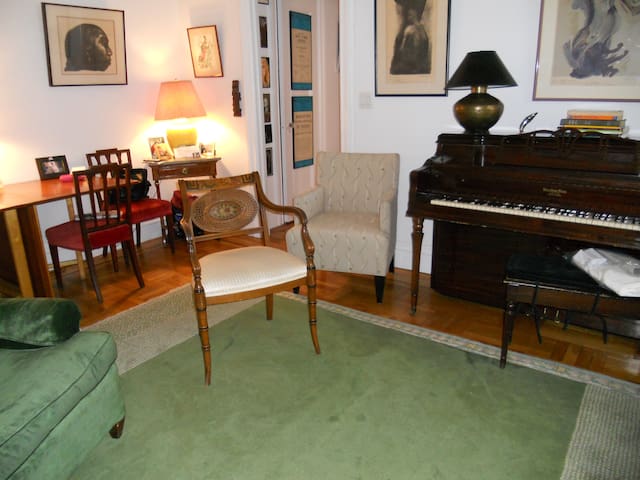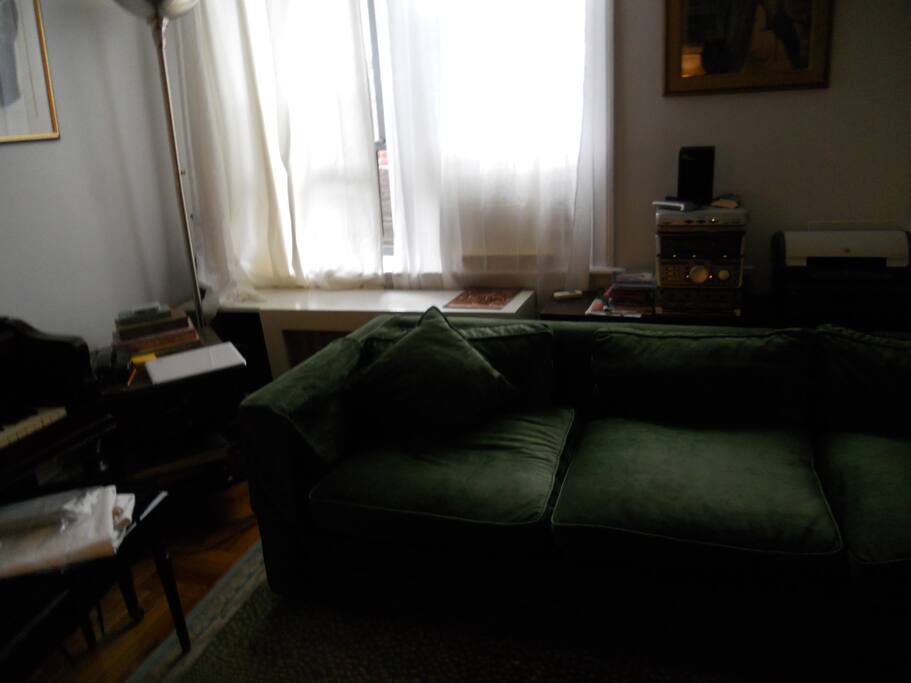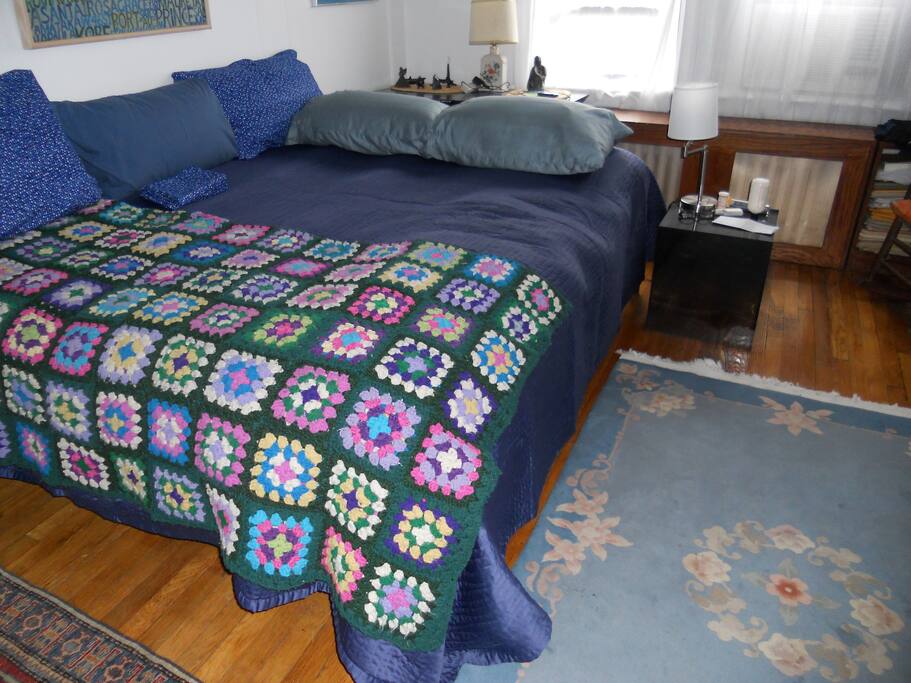 ---
---
---
---
The apartment door is very heavy please be mindful when closing it as it has a tendency to slam. Garbage - is a very sensitive subject in New York, particularly in the building. All of the garbage should be taken down to the basement and separated into recycling and trash. When checking out of the apartment please, please make sure to turn off all the lights and AC as electricity is very expensive. There is a window that opens up to a fire escape, it must remain locked at all times! If there is anything that comes up (like a light that needs to be changed, etc.) please notify us. Towels and sheets are located in the master bedroom closet, if you require any fresh ones. Please make sure to shut all the windows in the apartment when checking out and leave the keys on the kitchen counter. Our apartment is a co-op, if anyone asks in the building just say you are old friends of ours, it would be preferable not to mention Airbnb. This will greatly help us. So far we have had wonderful and amazing guests stay in our place and we are confident and hopeful this will continue.
We are looking forward to having you! Wifi the router is located in the bedroom by the TV. It has the network name (SSID) and password on an orange sticker in the back of it. On the dining room table there is an information sheet as well should you have any problems with the network.
---
---
---
Staying at Barry's and Julie's place is fantastic! It's a wonderful apartment in a fantastic location. I didn't get to meet Barry, but Julie is great - our plane was hours late, and Julie was still there to greet us, show us around, and give us tips about the neighborhood. I highly recommend this place!
---