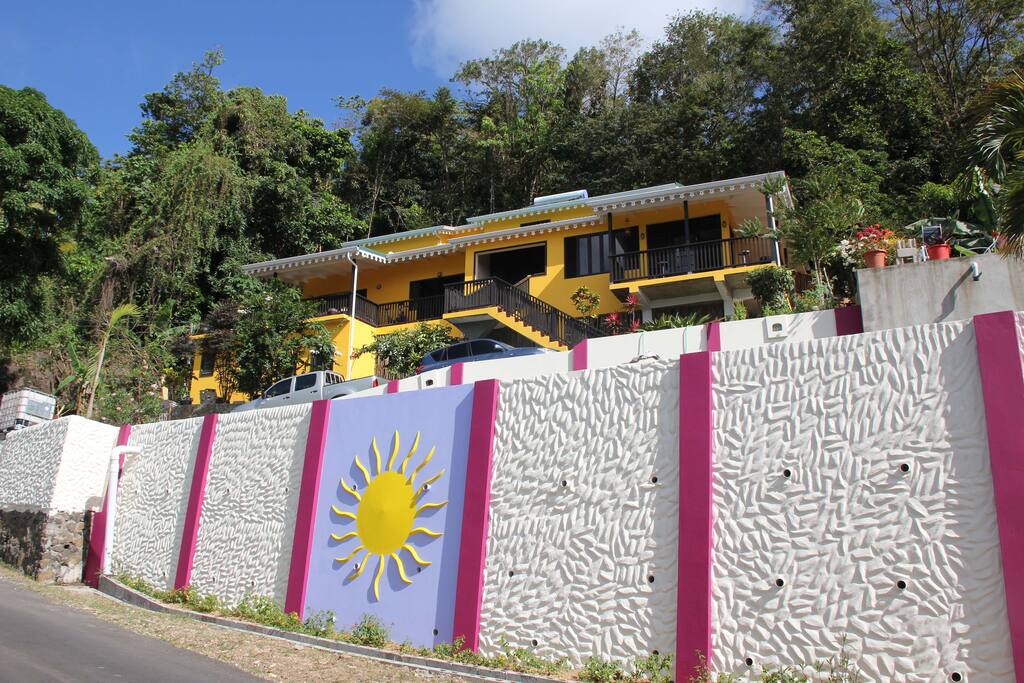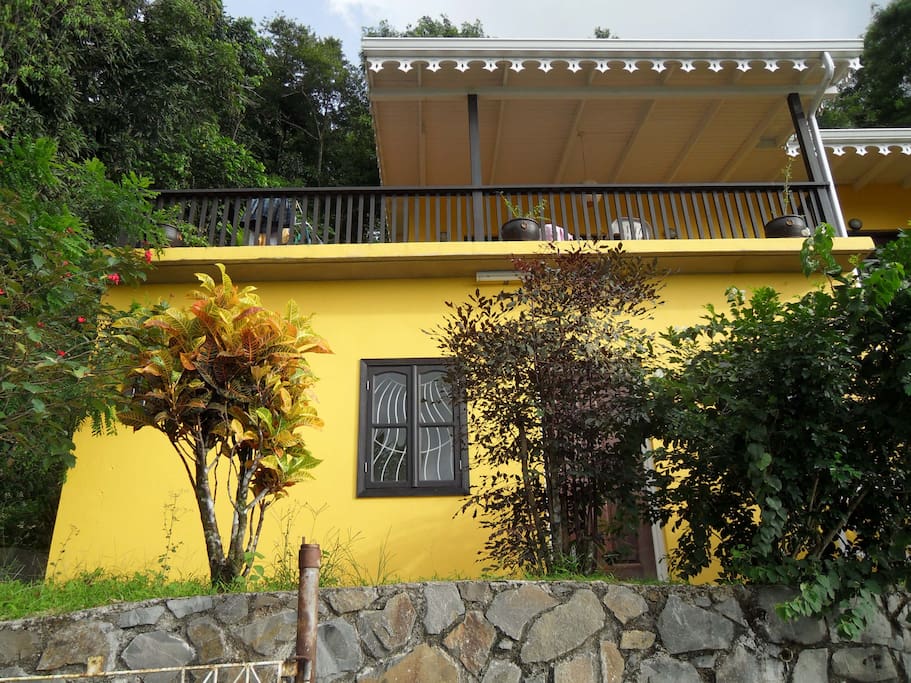 What a view – and with apartment!
Self-catering apartment "Maison du Soleil":
Particularly suitable for ecotourists and nature lovers, who prefer the serenity of this hillside retreat to the bustling beach resorts, yet wish to be wi…
La Bourne, Gros Islet, 圣卢西亚
The studio is located in a rural, mountainous neighbourhood, where everybody knows everybody. The village of La Borne (100m up the road, ca 300 inhabitants) is best known for the "Secret Band", a t…
The public bus stops right in front of the property.
If you prefer to rent a car, we can assist with arrangements.
We will happily advise on pros and cons of either option.
But ask the animals, and they will teach you, or the birds of the air, and they will tell you; or speak to the earth, and it will teach you, or let the fish of the sea inform you. Which of all these d…
We enjoy socializing with guest whenever common interests "click". We will equally give guests space, if that's their preference. In any case, we're around to share insider information and answer qu…
语言:
Deutsch、English、Español、Français