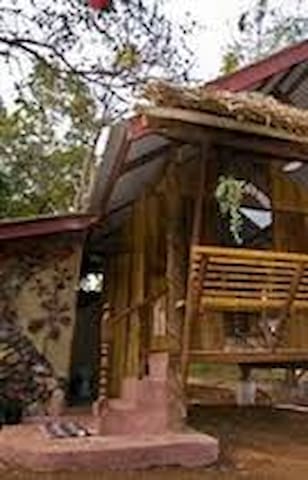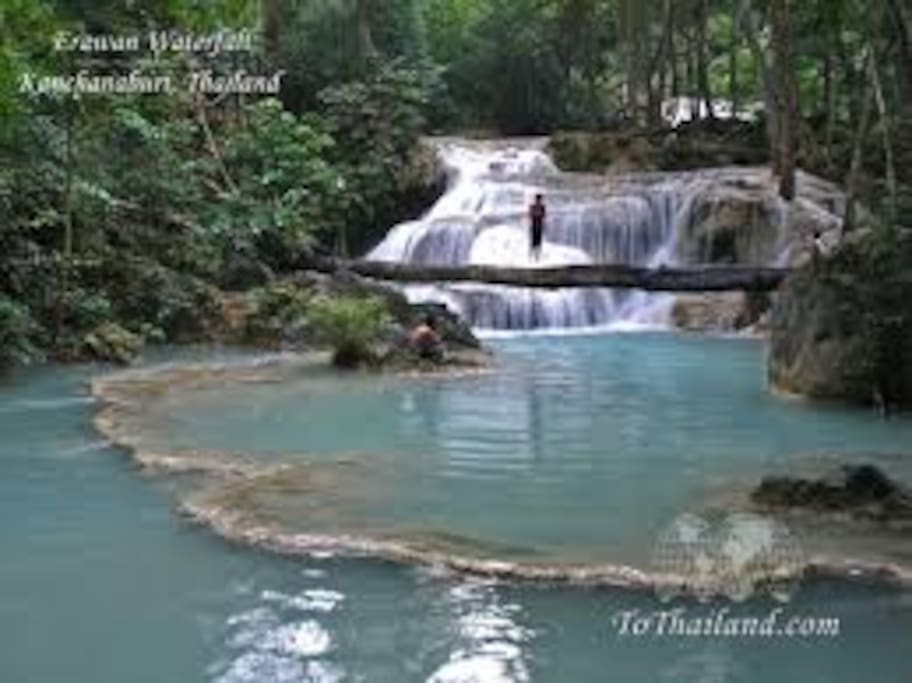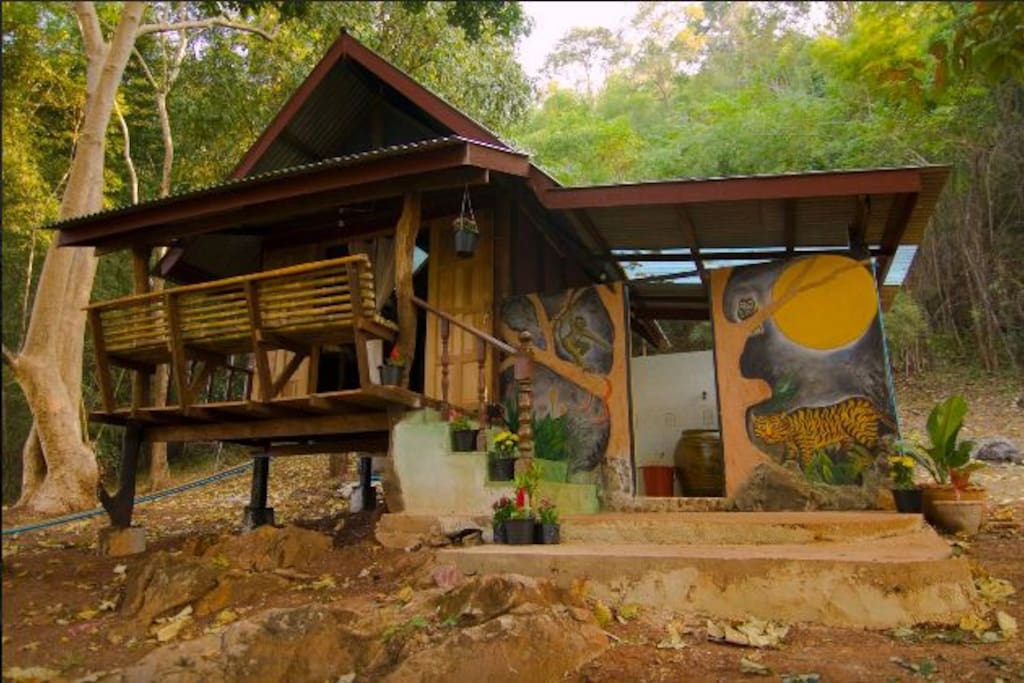 Kanchanaburi Erawan National Park, Kanchanaburi, Thailand
农家房
Shanti Organic farm Bungalow in Erawan N.Park
Built in traditional style using renewable and recycled products. We have created a cozy cottage for you. Surrounded by lush National park jungles and organic farm lands. Electricity is from solar pan…
Kanchanaburi Erawan National Park, Kanchanaburi, Thailand、甘加那汶里(Kanchanaburi)、泰国
We are located 7 km above the beautiful Erawan 7 tiered waterfall. Its only a 10min walk to the Tham Prathat Temple, approx. 15 mins to the entrance of the Thamprathat Cave National park. The propert…
We have scooter rental for 250bt per day. Mr Hey runs a taxi service if you wish to travel to see Tiger Temple or the Elephant camps.
I Have lived in Thailand over 20 years. During this period I have traveled many countries and have an understanding of the travelers needs. The difference of being a tourist or a traveler. Local kn…
Your host family can speak a little English and love to try teach all the guest how to speak Thai.