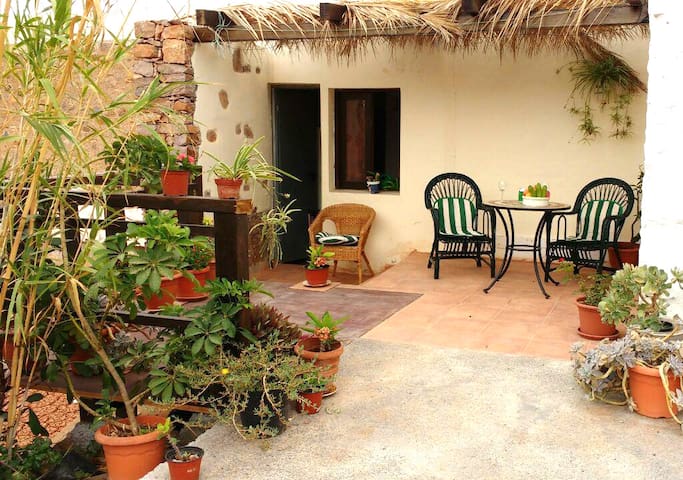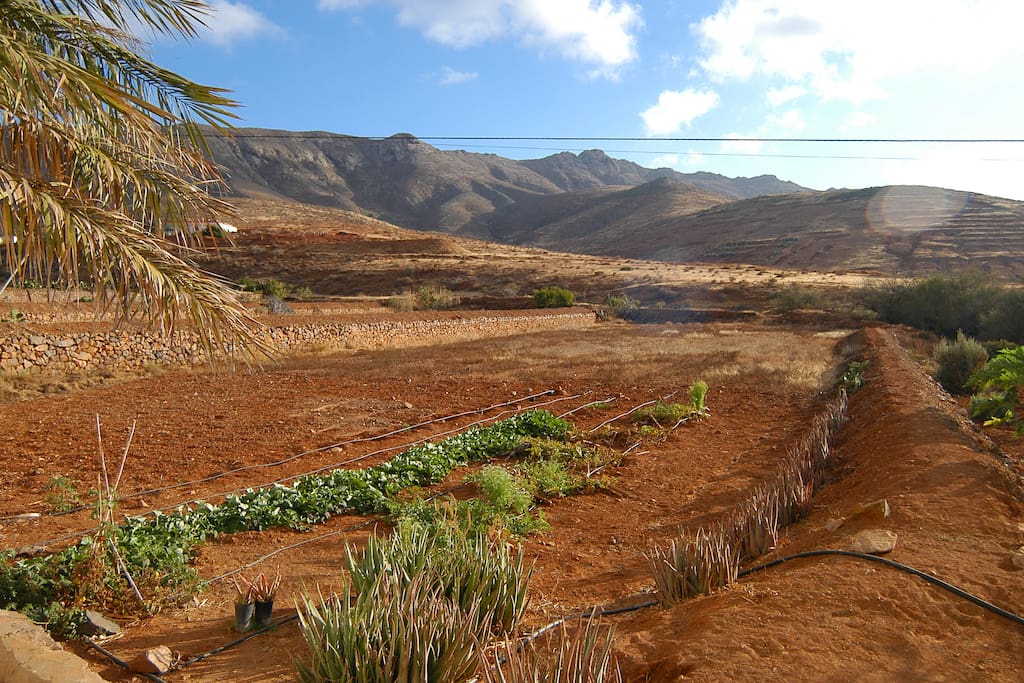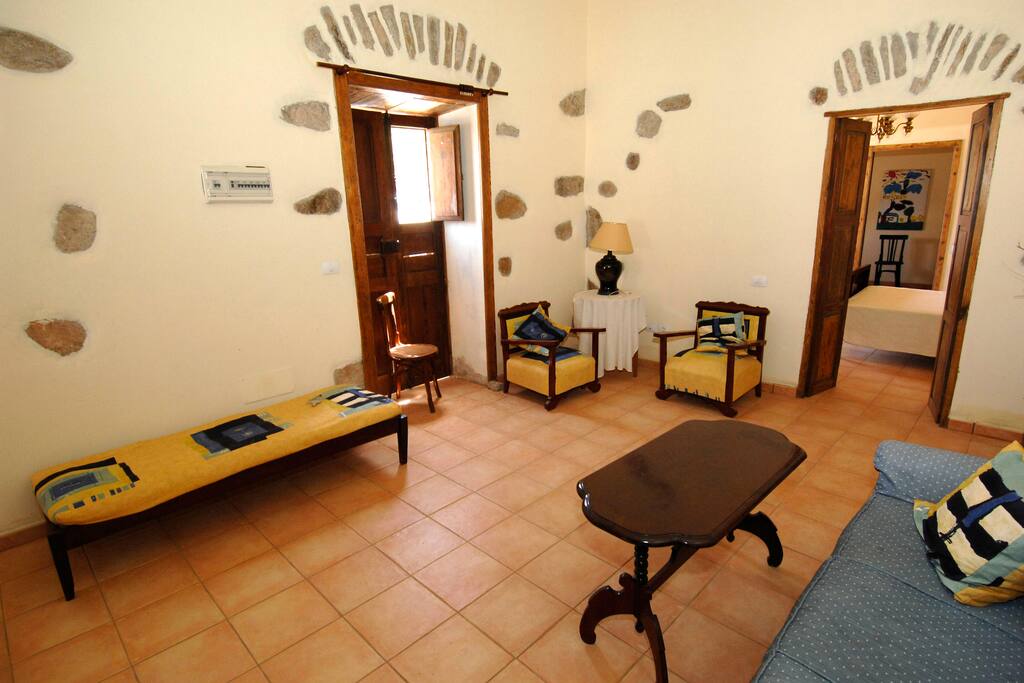 Relax at remodeled cottage(hiking)
The house, recently renovated, is located in idyllic location within Fuerteventura, ideal to relax and explore the island. The terrace has a wide view of the mountains and land by crossing several trails.
房源
Cottage located in a small village, to get there you have to go through winding mountain roads. This quiet village just have a few people visiting the church during the morning hours.
Peace and tranquility. In the back of the house you can get lost walking around without finding anyone. There are times of day when you just hear the birds, the wind noise, a passing car.
The house has a double bedroom, one single, living room (a bed), dining room (bed), bathroom and terrace. It is an elongated home without corridors, which means getting around the house is to go through the rooms. The terrace is accessed from the kitchen, where we will have breathtaking views of the mountains.
房客使用权限
You can access land behind the house and accessed from the terrace.
与房客的互动
It is unlikely that we agree during the stay, but do not worry that a friend of mine who lives near you and will help you get everything you need.
When you book the house I will send you by email hiking routes that start from the door of the own house.
---
---
---
---
- Se requiere personas serias, tranquilas, limpias y ordenadas.
- Dejar la casa tal y como se entrega el primer día.
---
---
---
We might be able to enjoy the cottage more if we'd be there during summer. Unfortunately, we were there during a very windy week in January...and the cottage is just pretty cold to stay for night. The cottage looks very bright on photos, but only if you'd open the main door and windows, that are directly facing the plaza, without facades. And during a windy week, it's just not so possible to open the windows as well as answer questions from pedestrians that would just show up in front... Surrounding area of the cottage is beautiful though. And the cottage is also very spacious and has its character...we only wish that there would be amenity to make it warmer inside, and some light...
---
Hugo's place is a very comfy, huge house with terrace and garden in a little village called Vega de Rio Palmas which we think is one of the most beautiful places on Fuerteventura. It is rural and authentic. You can hike in the dry river bed seamed with huge palm trees to Ermita de la Pena where you have one of the most amazing views. With a car you can get anywhere on the island in a reasonable time. You'll have anything you need, even a washing machine. In the garden you can harvest your own tomatoes and watch papayas and bananas grow. There is a restaurant in the neighborhood. If you want to have a alternative vacation with lots of solitude and starry nights we highly recommend this place!
---
La Maison: petit ilot de paix au milieu d'un village niché dans la montagne, vieille maison espagnole, sobre, ou l'on trouve le nécessaire... la tranquillité et la sérénité. Les environs: magnifiques...ou que se tournent les yeux, c'est magnifique. Amateur de randonnées, à vos chaussures dès la porte de la maison. Les gens: Nous avons eu la chance de rencontrer la Maman d'Hugo avec qui nous avons pu partager de bons moments et elle nous a notamment emmener dans une petite vallée cachée où nous avons pu cueillir des figues et des grenades... très belle rencontre, merci, et pour les autres... sourires et gentillesse.L'Ile: Une île magnifique que les dépliants touristiques réduisent à des plages de sable blanc. Ca n'est que 10% de ses intérets. Il faut aller là où personne ne vous dit d'aller et votre persévérance sera récompensée par la beauté sauvage et authentique des paysages... Si on nous demande si on aimerait y retourner, OUI et dans la même maison... Bon voyage à ceux qui auront la chance d'aller à VEGA RIO DE PALMAS et encore merci à Tania et Hugo... Cathy et Chantal FRANCE
---
La casa è molto caratteristica, immersa nel silenzio più assoluto, proprio di fianco alla chiesa santa Maria De la pena, ideale per chi ama la tranquillità e desidera un posto isolato. Hugo è sempre veloce nel rispondere e disponibile nel dare consigli. Le stanze sono abbastanza ampie e la cucina funzionale. Sul retro c'è un bel giardino dove cresce frutta e verdura. Un posto particolare che vale la pena di visitare.
---
Nice cottage in quiet village. You only hear the churchbells here. The house is as said, only the sleepingsrooms are in a row without doors between them. The terrace was to hot for us to sit (with a child), but we could play at the square before the church. There is a small bar in front of the house.
---
Me gusta conocer cosas nuevas: otras culturas, la gastronomía. Me encanta perderme por las ciudades, tanto a pie como en bicicleta, y descubrir las peculiaridades de cada ciudad. Uso la bicicleta como medio de transporte casi a diario, y me parece un trasporte fantástico para hacer turismo.
语言:
English