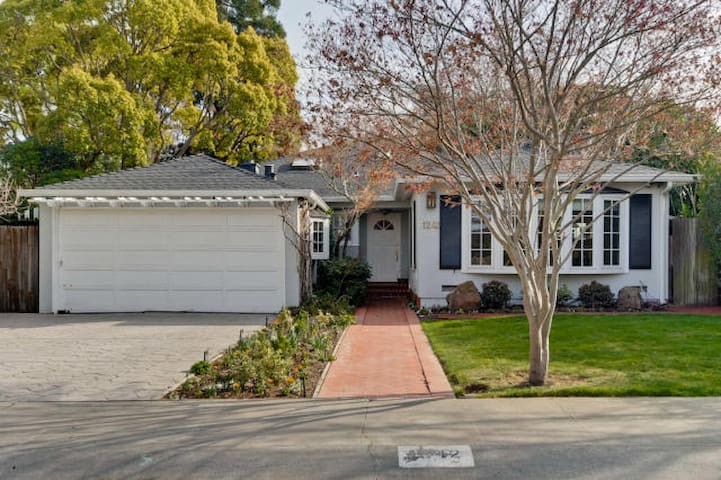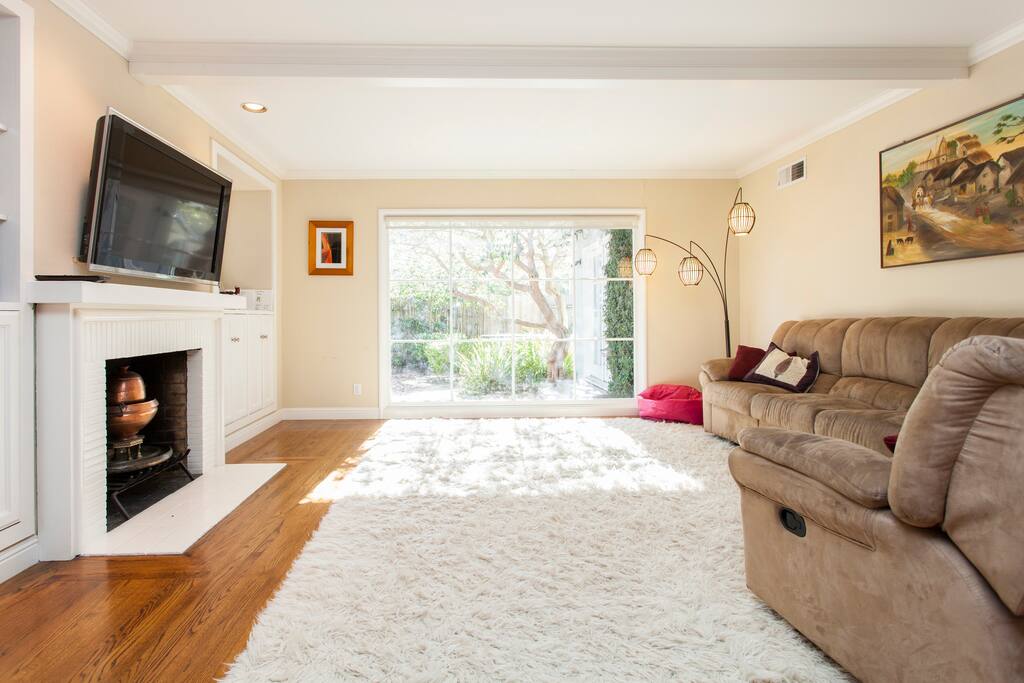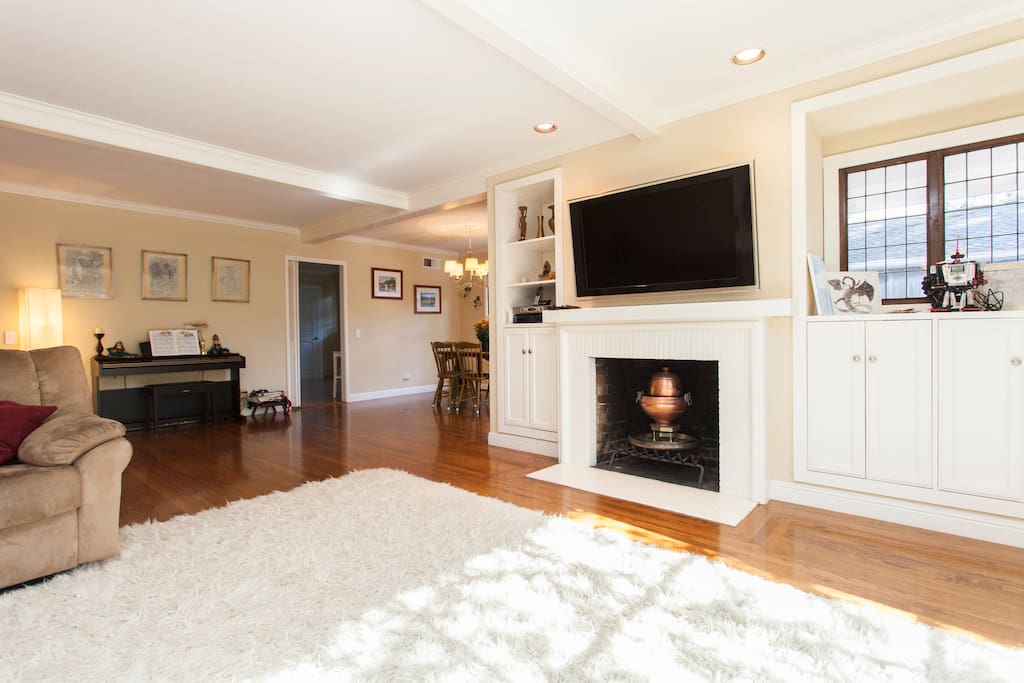 Cute house in a great location--one block away from a park and a short walk to the zoo. We easily biked downtown as well. Very clean. Comfy beds. Mona welcomed us with a bottle of bubbly. She was also very responsive and accommodating during the booking process. She checked in via text during our stay to make sure we settled in. We would definitely book again. Thank you again for sharing your home!
---
This house is situated in a very nice and quiet neighborhood, yet close to downtown Palo Alto's diverse restaurants, coffeehouses, and funky vintage theater. Also easy to go north or south on the peninsula. We have a family of four visiting extended family in CA, and the arrangement worked perfectly. We even hosted dinner one night for my brother's family, and the kitchen was adequate equipt to prepare and entertain. Caveats are there is not a lot of furniture for family room seating, and there is only one bathroom.
---
I booked the Shah's family house for a little more than a week in December to accommodate some of my friends and family who come for our wedding in San Francisco. We could have not chosen a better accommodation! Everyone was so happy and grateful for this amazing place. The communication with Mona and Rahul has been great, both before and during our families' stay. Mona was always available to answer questions, sent us a very detailed sheet with instructions and guidelines for the guests and checked on us via text to make sure that everything was ok. Our parents stayed in the two spacious double rooms and my friends used the large bulk beds available in the kids room. Everyone said the beds were really comfortable and the neighborhood is very nice and quite. The kitchen was probably everyone's favorite place to meet. This accommodation was perfect for our group because it allowed my husband's and my family to get to know each other better, share nice moments and conversations and cook together. All of this would have never happened had they stayed at a hotel. The house is conveniently located about half-hour on foot from University avenue, so our parents would often have really nice walks. Both for the Italians and the Americans in our group this really was the perfect home away from home! Thank you Mona and Rahul!
---
We rented this house for my ten-year college reunion. It was in amazing location (walking distance to Stanford stadium) and had a fabulous feel. My family and friends really felt like they were home. The kitchen was lovely and very workable; and the living space was open and inviting. My daughter LOVED the books and bean bag chair--she hasn't stopped talking about them. The Shahs are so hospitable, leaving us snacks and greeting us. My reunion would not have been the same without this house. I am so glad I booked early!
---
The home was very convenient to the downtown area where we needed to be early in the morning. All we had to do is bring in some food to share and coordinate the use of the one bathroom among 5 adults. The beds were all comfortable and the rooms were very clean. Everyone in my group felt good about staying here again in the future. Mona was excellent about communicating with us and provided a detailed document of house rules and tips, which were easy to follow.
---
We visited family over the holidays and stayed in the Shah family's beautiful, sparkling, and very comfortable home. It is convenient to everything: shopping, libraries, parks -- right in the heart of Palo Alto. Our children are ages 2-11, so we appreciate how child-friendly their home is. Mona was very easy to communicate with even during an overseas trip! We loved our stay, which went very smoothly.
---