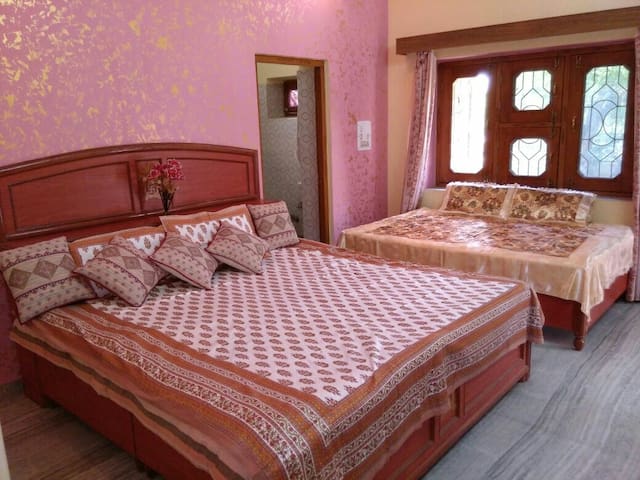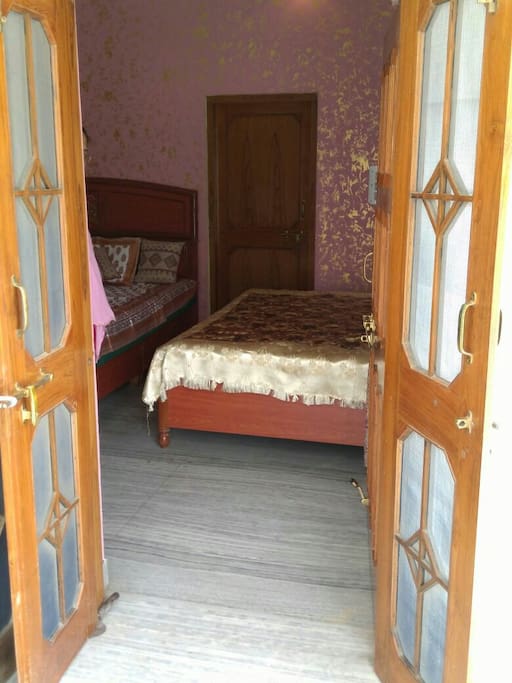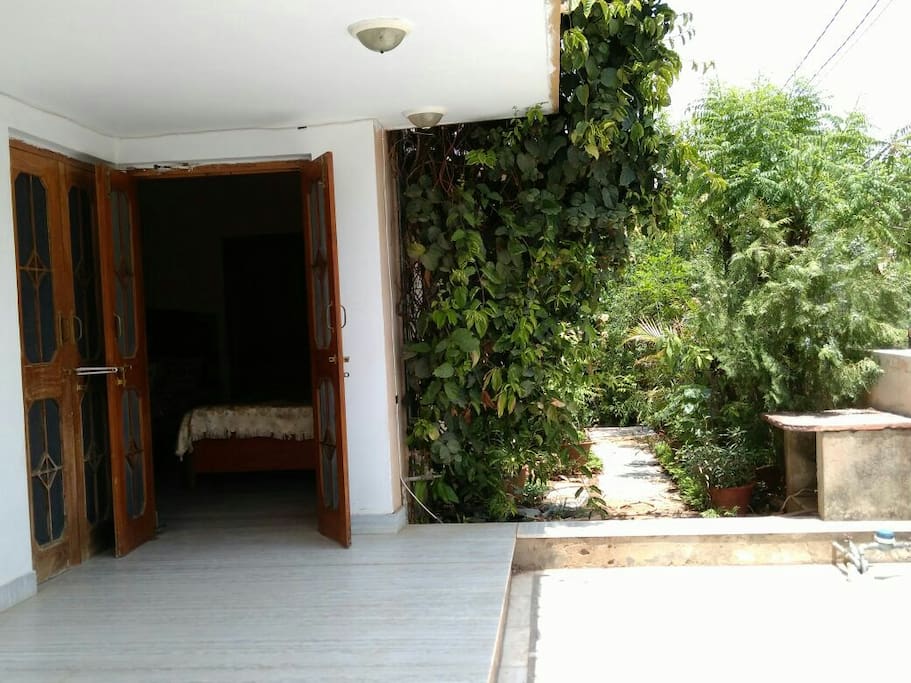 Just 15 mins from Railway Station and 20 mins from Ajmer Shariff Darga. You can take a cab ride anytime to Pushkar very easily. Very close to the Aravali Range, the hills less than a mile away, the room is spacious, with a small garden outside.
The surroundings are calm and soothing.
房源
Facilities and price are unmatchable
房客使用权限
Room, Bathroom , Garden, Hall, Kitchen, A separate Guest room, 3 car parking spaces, A small hut in front of house
与房客的互动
I believe in cultural exchange
---
Deepak's parents are extremely warm, simple and helpful. Their hospitality is unmatched. The room is very comfortable and with other places easily accessible it gives you a very homely feeling. The room and the bathroom were very clean with all the amenities. In the evening as we were tired Mrs Suman cooked us a very nice homely dinner. We wish we could have stayed longer to enjoy their company. When ever I am visiting Ajmer again I will love to stay here and will not even look at any other option.
---
Simply lovely! When we arrived Deepak was not at home he was also traveling but his amazing parents waited for us and let us in even in late evening. His parents were very friendly and helpful and would definetaly recommend to stay at Deepak's house. So sad that we had so few time to stay there but we continue our journey elswhere!
---
A Home away from Home. True taste of warm, friendly, indian hospitality. Deepaks parents are real gems. Their caring nature, always smiling and happy attitude with warmth felt as if i was staying at a long lost relatives place. It was great to have many conversations with the friendly couple who shared many stories about their children and shared photos of their daughters wedding. Had some great food made freshly daily and lemon juice from the lemons growing in their backyard garden. This is the place to stay if in Ajmer.
---
This is a rather huge house located in the calm southern suburbs of Ajmer. The hosts are actually Deepak's parents, who have been Airbnb-ing their home for the past two years as their three kids left to pursue IT careers. The place is very pleasant and the hosts are sweet, with the mom showing me the album of her daughter's Rajasthani wedding. A local bus drives up to downtown Ajmer, and Deepak's dad will happily drive you on his motorcycle to and from the bus stop. Only downside, apart from the rather remote location, is that the room can get noisy with an occasional barking concert from the street dogs. But great home anyway, too bad I only stayed for one night!
---
Really this is an amazing experience with Mr. Govind and his wife Suman. Not only they are a good host but also an excellent human being. They guided us all the days and assist us all our quarries etc. I am a diabetic patient and my wife has a knee problem. He and his wife both of them took special care of our food and other facilities. Without mentioning Mrs.Suman's Dal,Bati and Churma, this review would not be complete. Just I asked once about the traditional dish of Rajasthan, she prepared the dish for us and it was delicious. I would like to recommend this Air B&B to every body. I would like to come again.
---
We stopped by Ajmer for one night during a two week tour of Rajasthan, and found Deepak's house through Airbnb. After some initial difficulties finding the place – the address was not posted online – we arrived to the house. Deepak was actually away at the time so coordinated the logistics between his parents and us via phone. After getting to the house, we spent the next couple of hours chatting with his parents, who were very friendly. They cooked us some dinner, and despite a slight language barrier, showed us plenty of wedding photos, which really gave us an in-depth sense of their family. The room was grand - a bedroom with en suite. The next day, we were able to leave our bags at the house, and come back to collect them later. Deepak's parents kindly offered to help in any way they could. So on the whole – lovely parents as hosts, great price, although slightly difficult to find our way from the station as the house is in a housing estate and the address is not online. Would recommend for anyone who wants a great stay in Ajmer and genuine hospitality. Thanks!
---