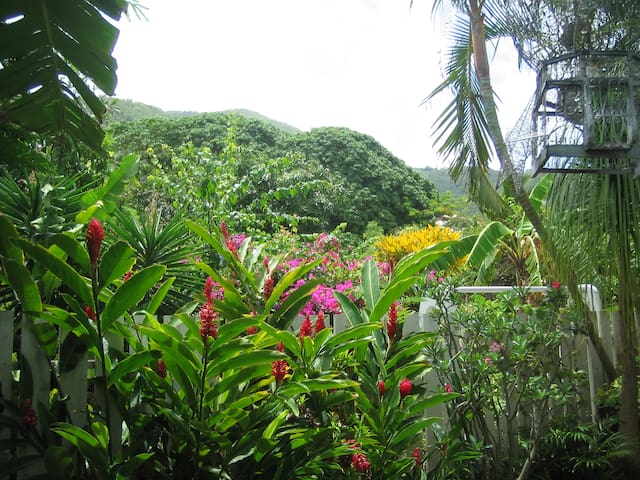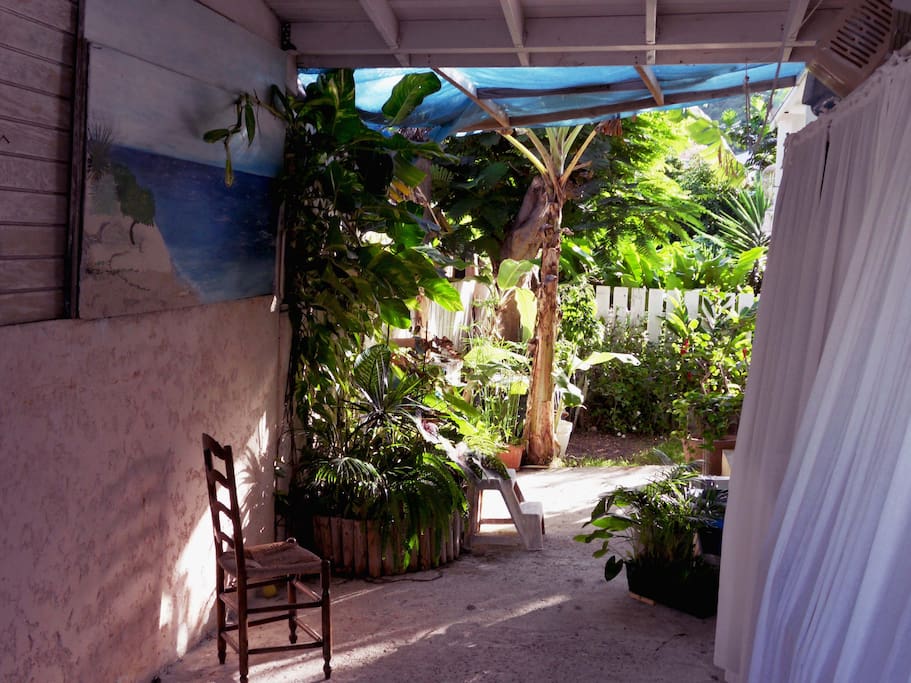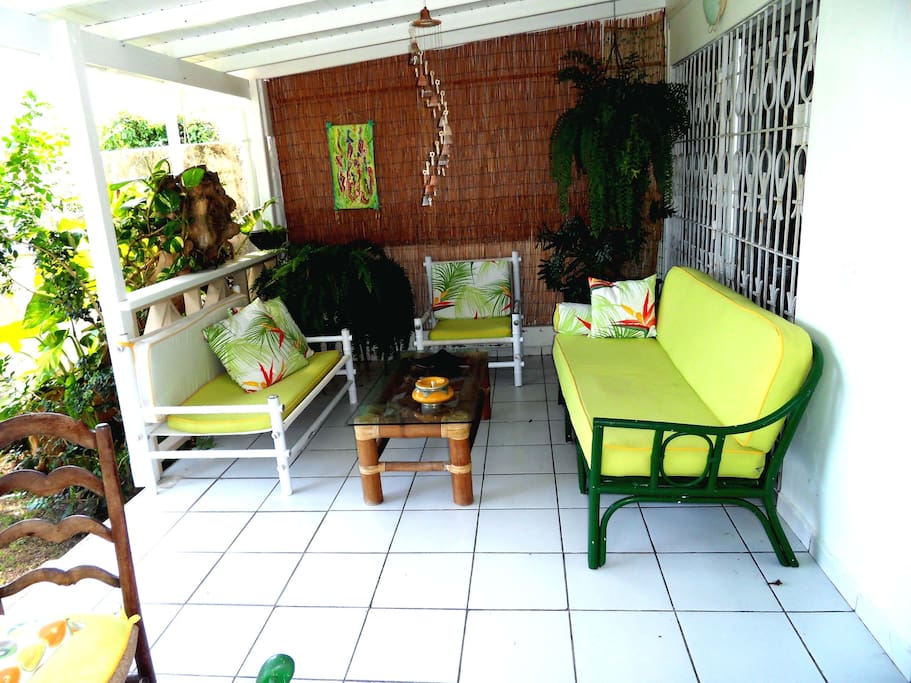 Nice house in a very quiet neighbourhood and local shops : grocery, bakery, drugstore, restaurants.
10mn walk down to center of Marigot, where buses can take you all around the island, or shuttles to Saint Barth or Anguilla.
Saint Martin is tiny, and very hilly too, but nothing is very far : 10mn drive to the nearest beach.
---
The area has easy 15 minute walk to access shops and restaurants. Elodie's knowledge of the area is outstanding. Elodie introduced me to some of the local fruits and cuisine- homemade. The room is perfect for one or two and very quiet. There's a little dog & cat that live there t…
Thank you Ernie for your nice comments, I started to believe you would never post some... How was your last diving trip ? You were safe away from Harvey !!! I f you still plan to come back in october, I would suggest to take care of it quickly as I start to have demands for second half of october. Actually, I'm booked till 19th. I would really enjoy to spend some time with you again... By the way, I found some nice creamy peanut butter without hydrogenated oil ;-)) Tropically, Elodie
---
his was our first experience with AirB&B and all I can say is that Elodie has set a high bar for future experiences. She is gracious and a great communicator; she made me feel like a friend as well as a guest. Her house is a 12 minute walk from downtown and the Marigot marina, …
I don't know how to thank you for your wonderful comments ! (and wonderful is not the proper word to use, sorry for my poor english...uhhhn, could I use "tremendous" in this case....) It was the first time I had American guests in my house and it was world apart from boat chartering... I'm so "glad" you enjoyed every piece of it as much I did. So long, my dear friends, may be one day in California... ENJOY !!!! .....Every friend coming
---
J'ai beaucoup navigué sur les océans, et Saint Martin m'a fait poser "sac à terre". Aujourd'hui, j'aime tout autant recevoir mais entourée de vert... Je ne pourrais plus me passer de jardiner ! Je ne dis pas que je ne retournerais pas naviguer un jour, mais en attendant, ce sont…
语言:
English、Español、Français