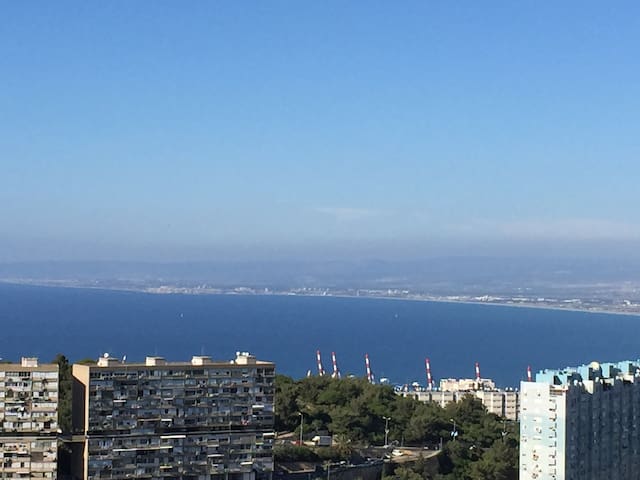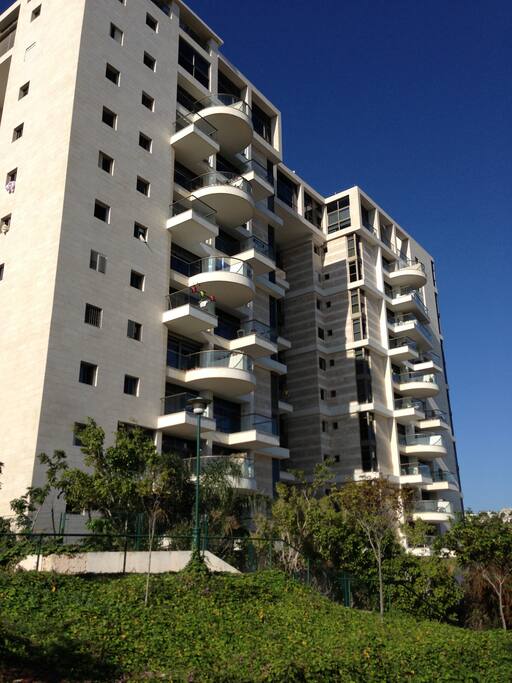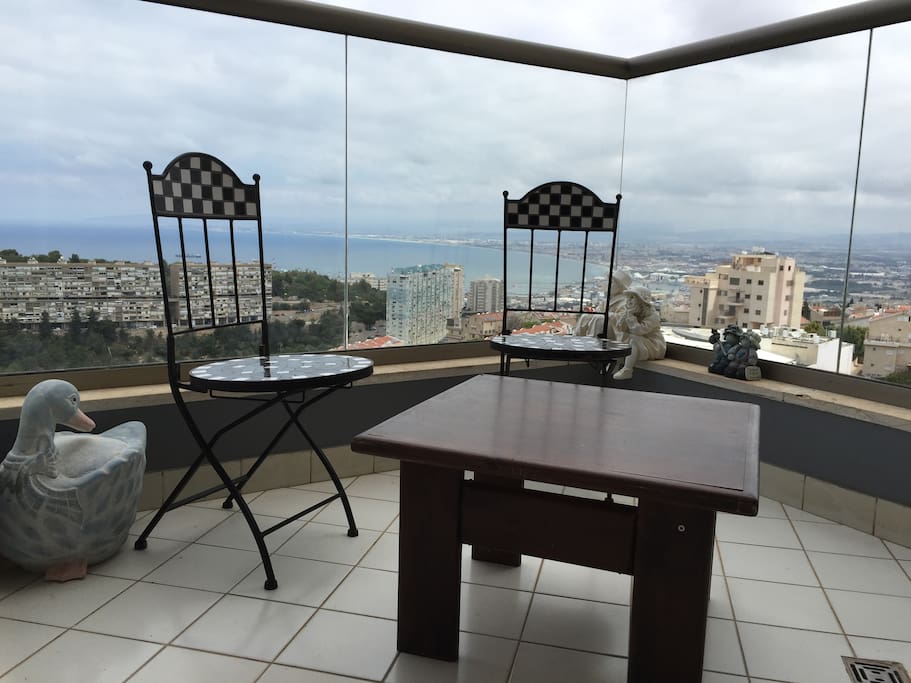 The apartment is located on the 9th floor of an high rise building, not very big but very comfortable.
It has a terrace with a beautiful breath taking view, sitting there I heard people say " It's like being on top of the world".
---
We loved this apartment! It is in a luxury building with 24 hr concierge. Has an indoor pool, sauna and jacuzzi. There's free parking , bus stop and gourmet supermarket 1 block away. It's in a beautiful area of Haifa, 1 mile from Grand Canyon mall. The apartment is beautiful, large, very clean and with central air. The terrace overlooks Haifa Bay and the view is gorgeous! The owner, Danny, was a pleasure to deal with.
---
Staying at Danny's apartment was a treat! We felt right at home from the very first hour. The fully stocked apartment (all the kitchen appliances, coffee maker, washing machine & dryer) is located in the 9'Th floor offering a breath-taking view of the Haifa bay. The neighbors were very quiet, we hardly run into any of them. A supermarket is located a few steps away. From every windows the closes building seen is hundreds of meters away making it so easy to forget we were in the middle of the city! That said the proximity of the building to the Carmel tunnels made it possible to be, in a matter of minutes, either the northern part (the Check Post) or the southern part (Matam) so we did not have to waste our valuable vacation time standing in traffic. There was plenty of parking around the building and in the back, it was even possible to unload our suitcases right at the building entrance just like you would be able to do in a hotel! While we stayed there Danny called and express genuine concern that everything is well and we are enjoying ourselves, inquiring if there is anything else that we need. I wholeheartedly recommend Danny's place for a terrific experience! I know we are sure to come back the next time we are in town
---