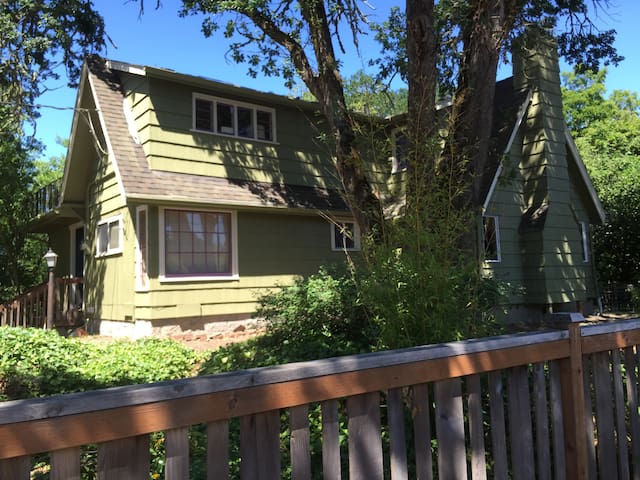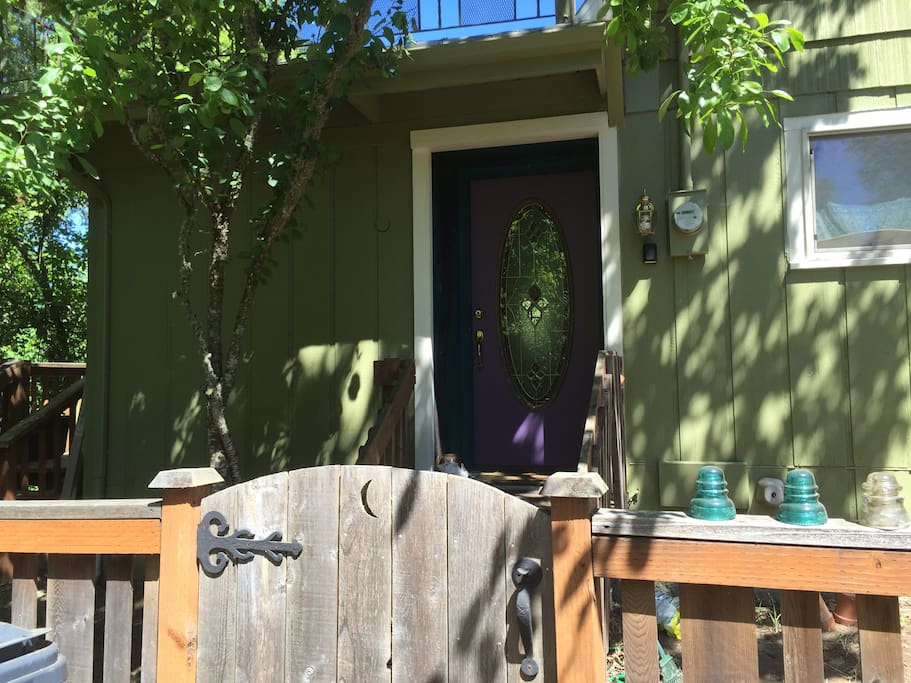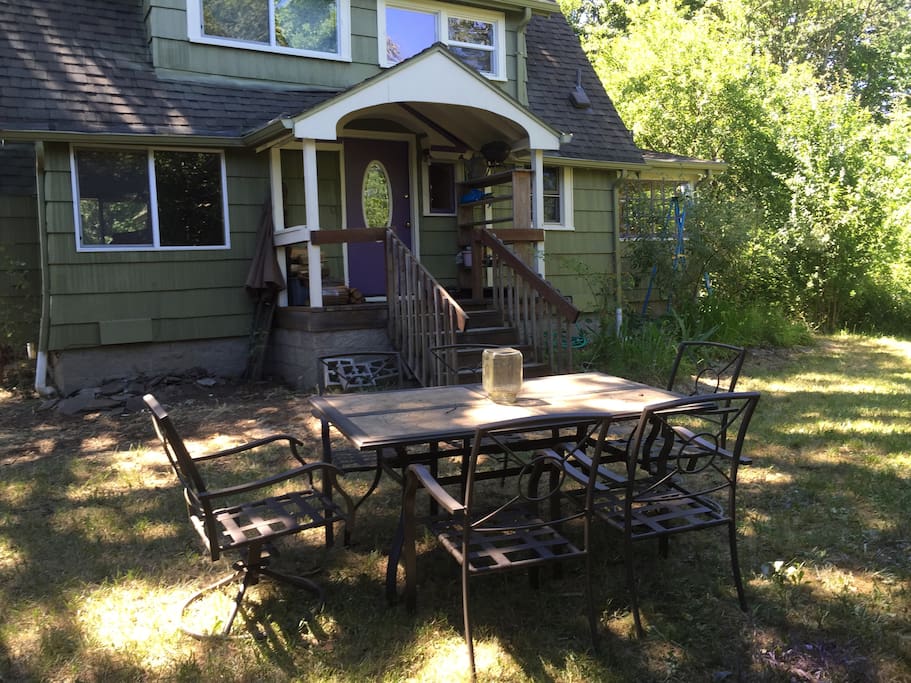 此房源的描述已由谷歌翻译从英语翻译成您的语言,但谷歌翻译并不能保证翻译的准确性。
在繁忙的路和小河之间的折衷和时髦的撤退。这个三卧室老房子是Calyx出版社的创始人。创始人的生活充满了艺术与音乐的空间。互联网电视 - 无电缆 - 游戏室。这是一个预算选项。
---
---
---
Absolutely no smoking or pets due to allergies of the homeowner. Please respect our family heirlooms and furnishings during your visit, they are all special to us. Small get togethers and mellow parties.
---
---
---
---
First off Angelique was so great to work with! She made sure all of our needs were met in the kindest way possible. Second, we were only at the house to sleep. It was a jam packed weekend with the OSU game, trip to the coast and visiting family. So we didn't do any cooking in the cute kitchen or spend much time in the comfortable house. We did get good sleep though! The beds were cozy, the house was tucked away in the quiet country side and it was exactly what we needed. Also, the shower was so nice and there were plenty of towels for the four of us. When you pull up to the home you are immediately struck by the charm, it's so cute! The home is kept clean and is well taken care of. I personally had a hard time with the spiders and cobwebs (mainly outside the home), but the other guests with me didn't have issue with it. We saw lots of cute critters along the creek; raccoons, a beaver and frogs!
We are so excited the Beaver is back! He keeps a chewed hole in the back lawn fence for easy escape :) . Let's hope he leaves our fruit trees. We do our best with the spiderwebs, but our organic approach and the fact we are clearly outnumbered, leaves them in control. Thank you for being such a wonderful guest.
---
This cute house along a creek was a cozy, budget-friendly place to stay for the weekend while exploring the Corvallis area. The house is clean and has a well stocked kitchen and a piano to sit down and play in the living room. Besides the creek, there are a few fruit trees / bushes outside and we enjoyed picking some fresh blackberries as they were ripe. It's an easy car ride into Corvallis. We enjoyed our stay here.
---
My wife and I spent a delightful month in Angelique's airbnb home on the outskirts of Corvallis, Or. Both she and her local manager, Angelina were very easy to reach and checked in during the month to see how things were going. The home was well stocked (dishes/pots/pans/ towels/ paper goods / etc) and very comfortable: there were many games for kids and adults. The home, a country road was less than a mile from one of Corvallis' most popular hiking areas; it was just very beautiful there. I would certainly try to stay there again if we come back and need a place to stay. Thanks Angelique for having such a unique, charming home!
---
If you want peaceful and quiet evenings, this is the perfect place for you. Open the windows at night and the sound of the stream beside the house will lull you to sleep. The place is very clean and well-stocked with kitchen necessities. But if you run out of anything, there's a grocery store just about a couple of minutes walk. Definitely the best value in the area.
---