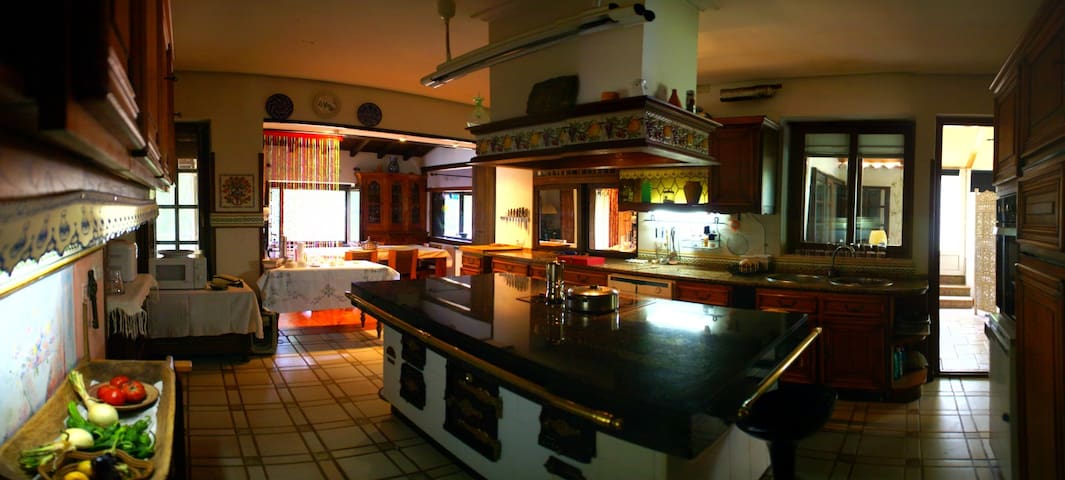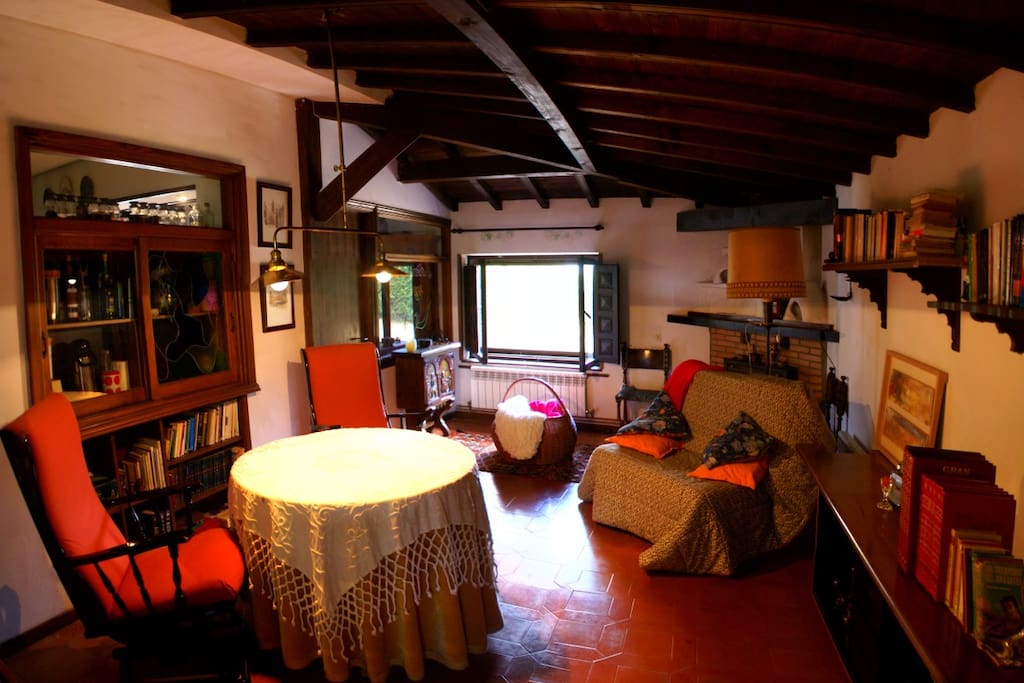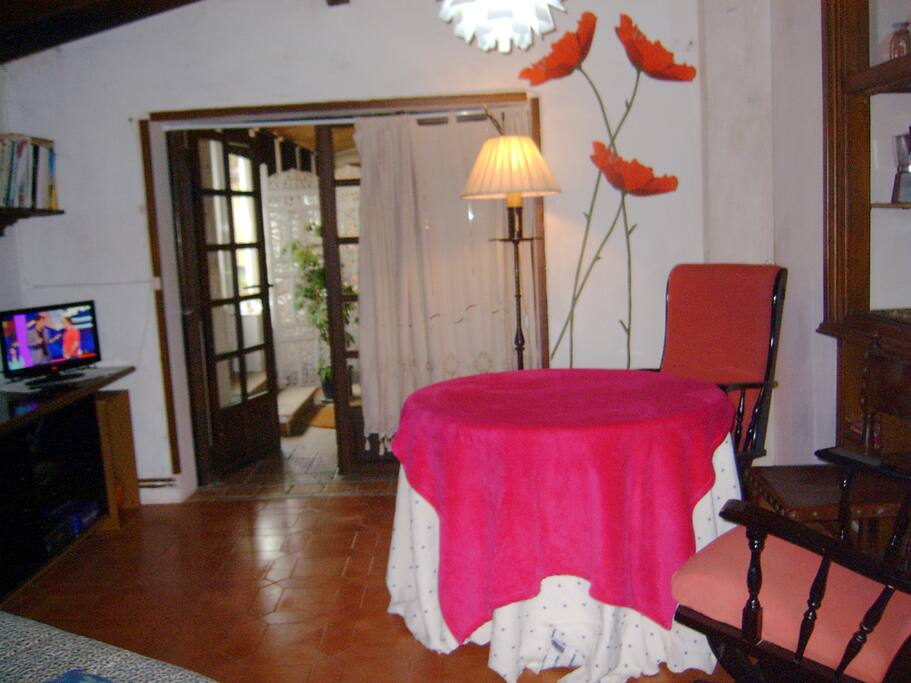 房源
THE HOUSE

Welcome to "Casa Rostan", home located in a rural area ideal for to live with the senses, where even the water tastes like water, and the air returns the faithful of our childhood memories. Here eyes free projects and becomes brighter, prompting travelers to immerse themselves in it to soak up nature. The house is the residence of the Rostán family,but provides the area with independent character of the house for the traveler(155 m2 approx.)

The decor of this home and its environment very well reflect the personality of its owner, who lover of simplicity and serene spaces, readily an environment of peace, respect and joy. House Rostán no frills but a warm and welcoming visitors as conquest treads the threshold. It has central heating and wood stove and is fully equipped for travelers with trousseau home, kitchen utensils, oven, microwave, ceramic hob, fan and TV. It also offers a private enclosed garden with trees and ample parking. In summer it has an indoor pool.

House Rules

Respect for people, the house and stuff. Although the children crying or cries of joy can not be avoided, adults do need to ensure that the noise level of the house after 12 o'clock at night, is minimized. The wastes are deposited daily in the container located outside the farm. The house must be left clean and free of food and debris to hand over the keys, and the outfit used the last day should be in the laundry basket. Whenever you leave the house, should close its two exterior exit doors and windows for security.

The environment;

The Shire Alistana where Rostán House is located, is known in Europe for its excellent beef, their lamb, their gizzards, and its huge variety of mushrooms in the fall. Curd small villages, streams and forests, is nestled in the far north and east by the Sierra de la Culebra, and south and west by the region of Tras os Montes and Montesihos Natural Park, marking the Portuguese border. Alcañices is the head of the Shire Alistana and it is Rostán House, where the customer can make the reservation of leisure who want to practice, schedules, tours, restaurants, taxi transfers etc.

Prices

 FULL HOUSE / 8 people, kitchen, dining room, bathroom, bedroom with 3 beds + service, two areas being, master bedroom, bed-seat and sofa bed (extra bed) traditional oven and barbecue.
One night .....................................€ 150
Weekend (2 nights) ............. ...€ 350
Week (6 nights)......................... € 450
Full month ................ ...................€ 900
The house has wi-fi, and free satellite tv

* Use of private indoor pool (summer) 5 € / adults and 3 € children per day.

---
Ama de casa, madre y abuela, amante del hogar y de los ambientes serenos. Alegre y comprensiva. Me gusta el contacto con la gente y adoro la naturaleza, la música, leer a la sombra del ciruelo, nadar y escuchar a los niños, a los jóvenes y a los mayores.

Vivo con mi nieto mayor y la casa es demasiado grande, así que he independizado una parte para que el cliente la disfrute de forma totalmente privada. Creo que soy una buena anfitriona.
La casa se alquila completa y equipada para. 5/8 personas.(Para 5 personas el precio de la casa completa es de 100€ noche de lunes a jueves. 125€ los viernes, sabado, domingos y festivos.Cada plaza extra tiene un precio de 20€.
El espacio de Piscina-barbacoa es gratuito y compartido con la propiedad, aunque el cliente siempre podrá contratar ese espacio como privado.
En plena naturaleza, el viajero puede despertar todos sus sentidos lejos del ruido de la ciudad. Pero al mismo tiempo puede disfrutar de numerosas actividades de ocio y deportivas desarrolladas en el entorno: muy próxima a Braganza y Miranda de Douro (Portugal) o Zamora (España).
La casa está enclavada en Alcañices, en la comarca de Aliste ( Zamora)
语言:
Español、Français、Português