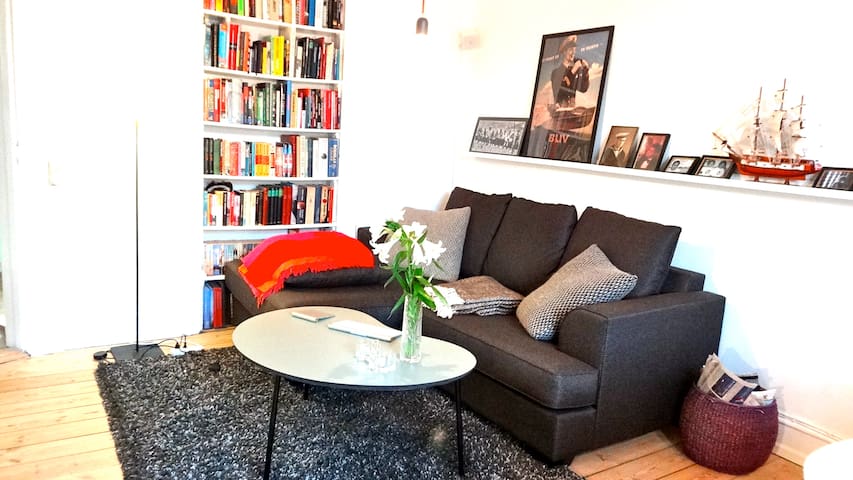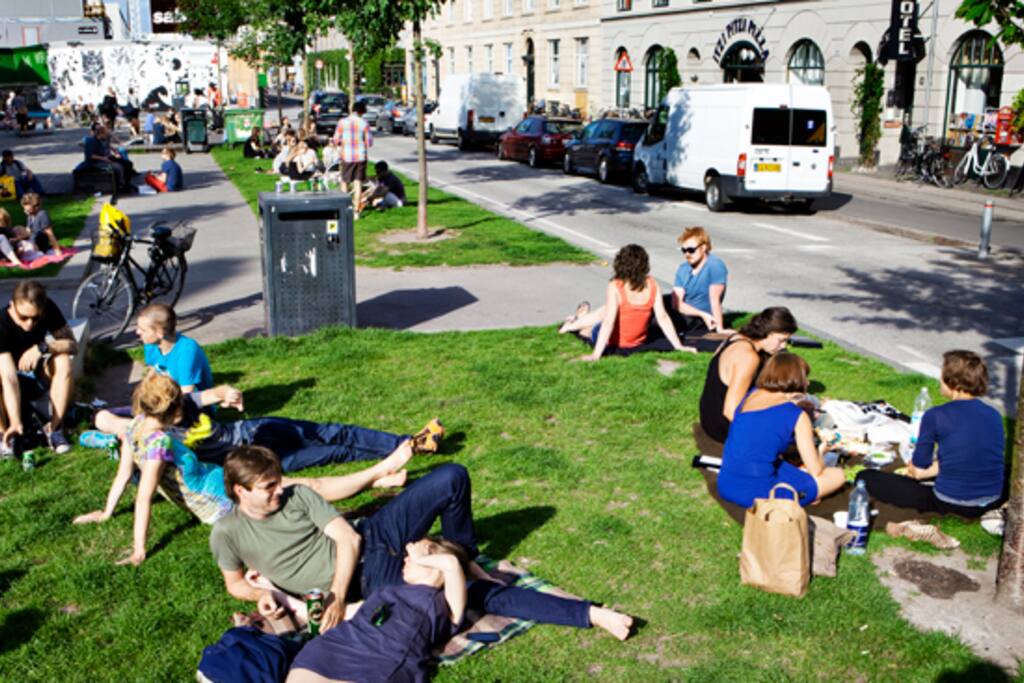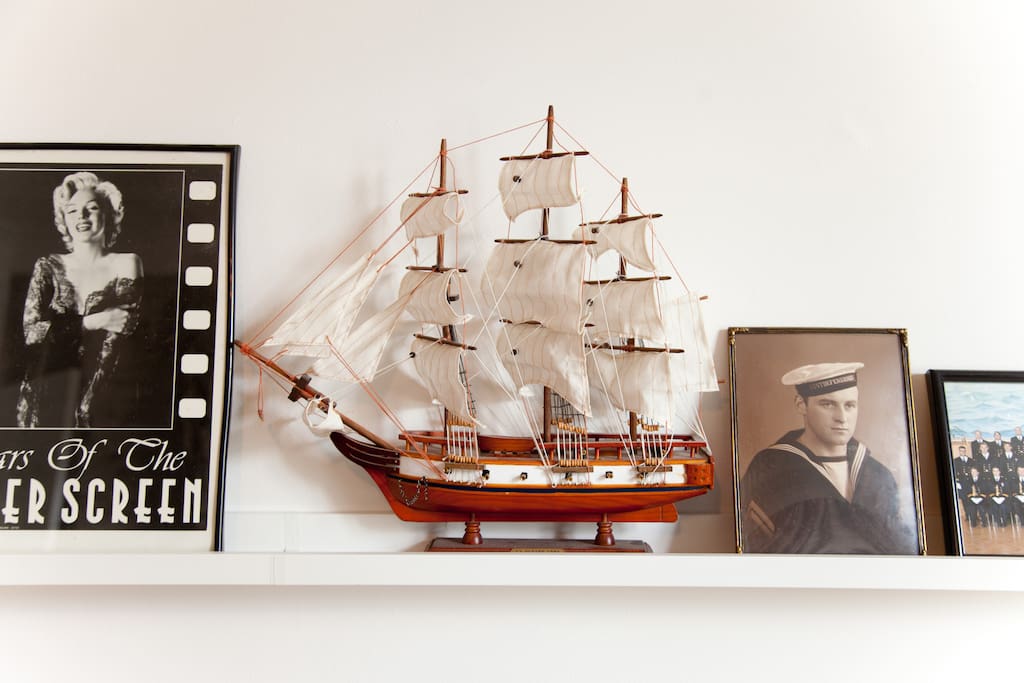 房源
Do you want to stay at the most exciting area and where most things happen in Copenhagen?

Vesterbro has been the upcoming part of Copenhagen for many years and is now the most young and innovating part of the city.

The apartment is bright and hip!

It has two rooms, a big kitchen and a bathroom. The bathroom is a renovated old toilet which is very common in Copenhagen. Before there was no shower, but now there's a shower in the same room as the toilet. Foreigners often find that strange, but for us living in Copenhagen it's normal :-)

The flat is modernly decorated. The bedroom has a big bed, deskboard and very much light from the big windows. The livingroom has a big couch, TV and a big dining table. The kitchen is bright with a small dining table. It has every equipment.

Vesterbro is close to Copenhagen Central station from where there is transfer to the airport.

There is other kinds of public transportation nearby plus different parks, swimming, shopping and cafes - and the meatpacking district in Copenhagen is just 5 minutes away.

If you stay here you should try Dyrehaven, which is a modern Danish cafe serving delicious Danish smørrebrød.

The flat is ideal for two people, but it is also possible to sleep on a madras in the livingroom. The flat is on 4th floor.

It has a big flatscreen TV and the fastest wifi you can get.
---
We had a great stay at Mette's apartment. The apartment was very lovely and spacious. We had a very comfortable stay there. It is in a great neighborhood, only a 10 min walk to CPH central station. Mette was a wonderful host who gave us great recommendations and communication with her was very easy. I would highly recommend this listing and would definitely stay here again.
---
We had a perfect stay at Mette's apartment. It's in a terrific location full of cafés, restaurants, and shops and conveniently located within walking distance to central Copenhagen as well as train stations and bus stops. The apartment itself was beautiful, cozy, and clean. Note that it is on the top floor of a 5-story walkup, so be prepared if you're bringing lots of luggage. Mette was great about communication before and during our stay. Her directions from the airport were very helpful as were her local recommendations. I would stay at her place again in a heartbeat.
---
Mette's apartment was a perfect place for our stay in Copenhagen — we had the entire apartment to ourselves, which was beautifully decorated, very spacious for our group of two, and in lovely condition. Mette even went above and beyond to make us feel welcome, leaving us some Danish beer and full reign of her Netflix setup to enjoy during our stay! The apartment is located in a great neighborhood, we were able to walk to everything we wanted to see within 10 to 25 minutes. Definitely recommend!
---
Mette is great, and her apartment was perfect for our trip to Copenhagen. Mette was very accommodating and easy to communicate with. She worked around arrival time to welcome us with coffee and tea at her place. She also ensured we ate and drank well with a list of recommendations around Copenhagen. I definitely recommend this place!
---
A wonderful experience. Lovely, clean apartment that was prepped and ready upon our arrival. We loved the neighborhood, which is just off the beaten path, but easily accessible, especially if you enjoy walking and discovering. Mette was a kind and gracious host who also made herself incredibly available over email and messaging while we stayed in her place. If you'd like a cozy, extremely easy and beautiful flat to come back to, I definitely recommend contacting her about her place. Thank you again Mette!
---
Our stay at Mette's place was an absolute highlight of our entire trip. The apartment itself is stunning, in true Danish style. It is comfortable, incredibly clean, light, bright and stylish! We fell in love with Vesterbro, you couldn't pick a better location to stay as a visitor. Amazing coffee, restaurants, bars and parks are only a stones throw away, we felt like we were living life like the lucky locals. Mette and her Mum, Annie were fantastic to deal with. Timely, reliable communicate, and very understanding. Copenhagen is our new favourite city, largely thanks to Mette and her airbnb apartment. We'll be back!
---