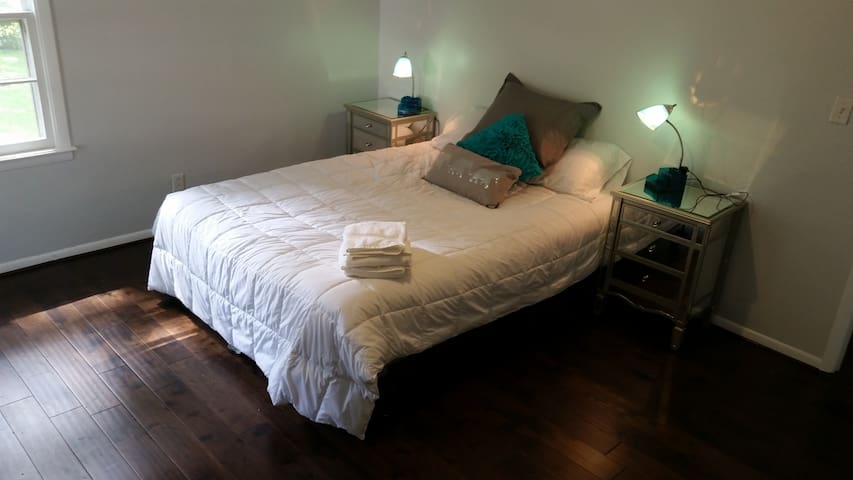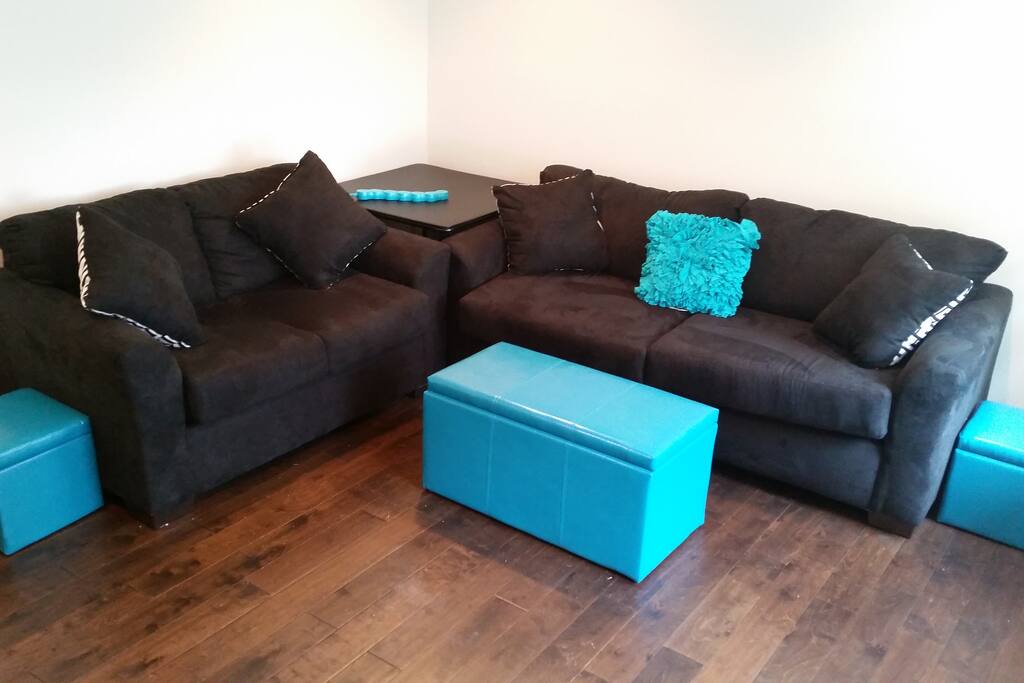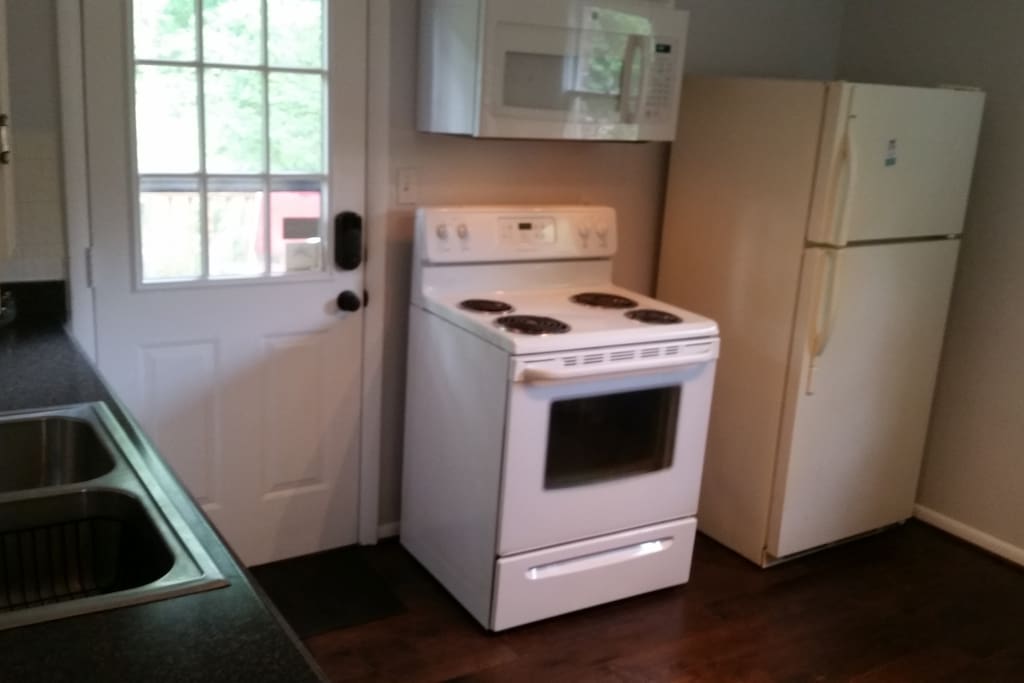 Comfortable 2 Bedroom Home Very Close to Downtown Nashville.
2 Bedrooms. 1 Bathroom.
1 Real Queen Bed.
1 Real Full Bed.
2 Raised Queen Air Mattresses.
Spacious Living Room.
Stocked Kitchen.
---
Erik was great and the check-in was seamless. The house is basic but comfortable in an awesome neighborhood of Nashville. We were a 5 minute ride to Lower Broadway, almost (not quite) walking distance to Five Points, and close to plenty of great places to eat and drink. The beds were comfortable, the kitchen was minimal but fine if you are planning to enjoy the great dining options around. There is a cool porch on the back which is great for enjoying a low-key evening before going out.
---
Erik was a very responsive host! I arrived at the listing, had a few questions and reached out. Even though he was about to board a plane, he responded immediately and thoroughly! The home is comfortable and close to everything in East Nashville and also close to downtown. Because it has its own gravel driveway, parking is problem-free. There are also ample plugs, which makes charging electronics hassle-less. The yard is large and welcoming(URL HIDDEN)
---
This is a nice home in a great location. Walking distance to Five Points. It is a smaller place, but it was clean, comfortable and had everything we needed (for my wife and I and our 15-month-old son). Erik was great to work with and responded in minutes to any questions. Highly recommended.
---
The house was exactly as listed. Very cute and had everything we needed for the most part, the house could use a few more mirrors. There's only a small one in the bathroom. Not a deal breaker at all but it made getting ready difficult when someone else needed the bathroom. It is really close to everything in Nashville and all the fun neighborhoods around it. Only a $6-10 Uber ride to Broadway. East Nashville is an up an coming neighborhood with lots of renovations going on all around it. We felt very safe here! We would absolutely stay here again!
---
Erik Levin
Benchmark Realty LLC
318 Seaboard Lane, Suite 115
Franklin, TN 37067