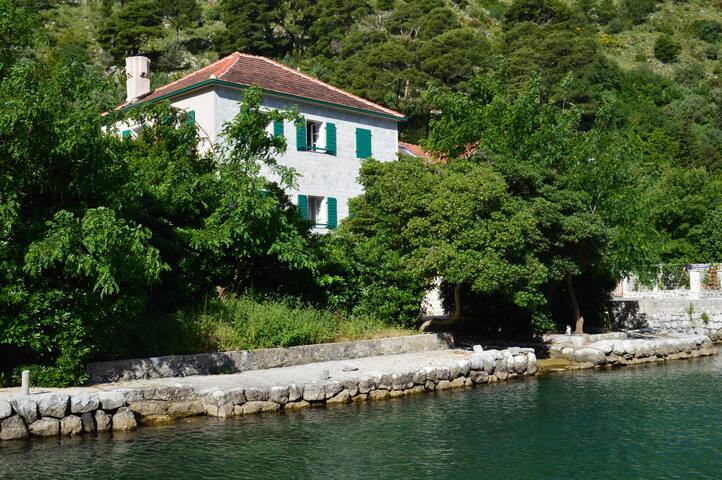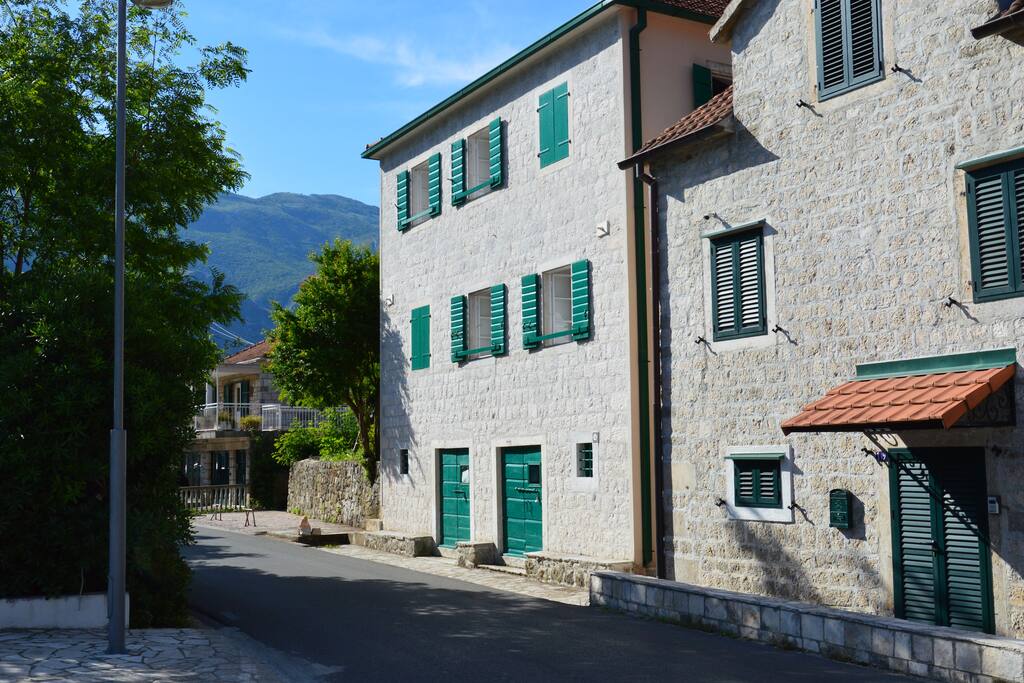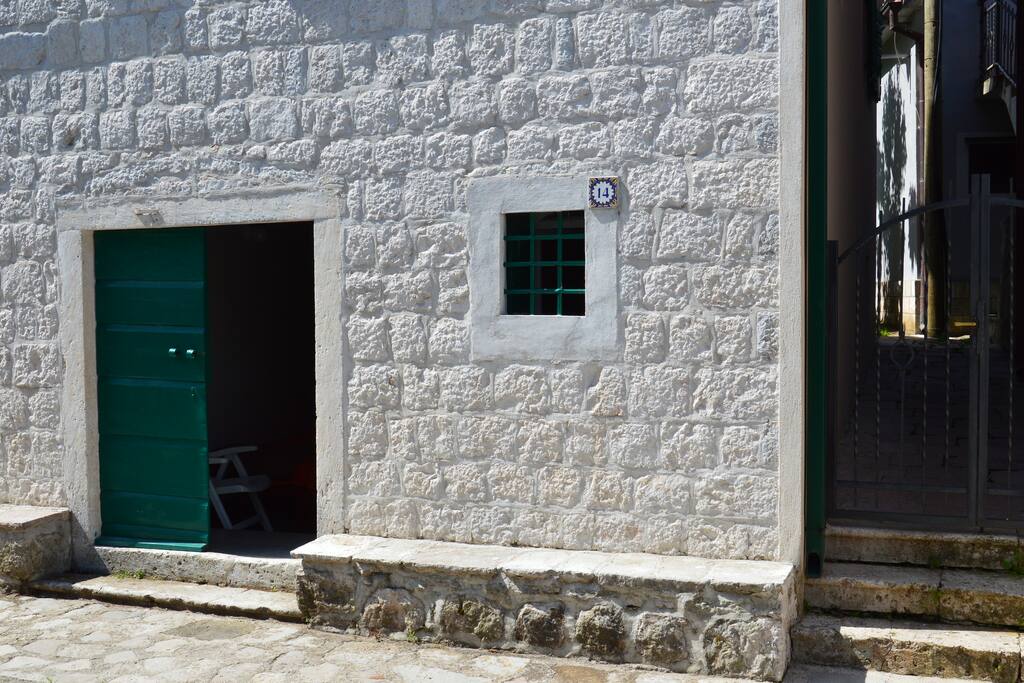 Charming apartment just on the sea
The sweet apartment in the old, but recently renovated, stone house just a few meters from the sea. Guests have their own kitchen and the bathroom with a bathtub. They can use nice garden, free parking and private, stone waterfront.
---
---
---
---
---
---
Jelena and her mum, Nadja, made us feel so welcome. A wonderful Montenegro platter of food to welcome us, pick up from the bus station & just anything else we needed. We appreciated their warmth and hospitality so much, it made us feel at ease and at home. The location is very scenic and we were glad to be a little away from Kotor old town (we found it very busy and swamped with cruise ship tourists). So it was nice to be out of the town & have your own private table & chairs by the bay - which is perfect for relaxing, swimming& enjoying a meal. A good tip- Make sure you have some earplugs for sleeping if you sleep lightly as there is some traffic noise from the road outside but we got used to it. The house has 3 single beds and a kitchen and bathroom, everything to be comfortable. It felt private but Jelena and Nadja were also on hand for anything we needed. We had a lovely, relaxing stay and recommend this little spot by the bay!
---
Super séjour chez des hôtes adorables. Difficile de trouver quelque chose à ajouter aux commentaires précédents, mais nous garderons longtemps le souvenir de ce barbecue sur le bord de mer. Nous souhaitons également remercier Jelena et Nada pour l'excellente communication préalable à notre séjour, et aussi pour leur gentillesse et leur assistance une fois sur place. À ce jour, notre meilleur séjour Airbnb ! ===== Wonderful stay with wonderful people. We are currently struggling to find something original to add to the overwhelmingly positive previous reviews... maybe the barbecue on the waterfront? Anyway, we would like to thank Jelena and Nada for the efficient communication before our arrival, and for their kindness and helpfulness when we arrived. It has been our best Airbnb experience yet!
---
Jelena and her husband are great people and perfect as hosts. We felt very comfortable and very welcomed! They picked us up from the bus station and even drove us back. Additionally we received a welcome beer & cheese plate and every day there was time for watermelon ;-) The street in front of the appartment: Yeah it's there and we need a night to get used to it honestly. But then it was fine! Thanks again and we truly recommend your place!!
---
Le descriptif du logement correspond. Jelena est vraiment très accueillante et arrangeante. Dommage que nous n'avons pu rester et faire plus ample connaissance. L'appartement est situé au bord d'une route passante, avec beaucoup de voitures et pas isolé. La porte donne directement sur cette route. Nous n'avons pu envisager de rester et Jelena a été très compréhensive. Merci donc Jelena et bonne continuation.
Thank you for your suggestion. We did not review you as a guest, as we thought that it was not enough to see the person 10 minutes and to make judgment about her or him. As you gave us very low marks in all the fields, we found necessary to reply. Considering the road, one can easily see the photo on our profile. If she/he does not see the photo, she/he could also (SENSITIVE CONTENTS HIDDEN) the place where she goes or reads the reviews of previous guests or make any effort to see where she/he wants to spend her/his time. Our house is few meters from the sea and the private beach, so all the guests have considered it as great advantage that compensates the noise that cars sometimes can produce. Also, having in mind that you gave us very low mark not just for the location, but for value as well, I would just mention that the house is under protection of the state as cultural property, belongs to our noble family for more than 200 years and it is recently completely renovated. Finally, we got all best marks from 28 previous guests and guests after you and only from you the worst ones... When we had our conversation, Airbnb suggested me not to give you money back because your reason of refusing our place was not adequate. I did not do it, but instead, I suggested that you go somewhere else and later to refund you all the money (so, we lost that money, but we think that being fair is more important than earning more). I hope you had nice stay in Montenegro.
---
We had such a magical time with Jelena and Nadja! To begin with, the communication was great even before our arrival, and also during our stay we always felt most welcome and were provided with recommendations, Turkish coffee, fresh figs from the garden etc. etc :-) If you are looking for an accommodation not directly in touristic Kotor, Prčanj is a great option, rather hidden with the option of visiting many hot spots closeby. Even though the town itself has also some great restaurant options..
---