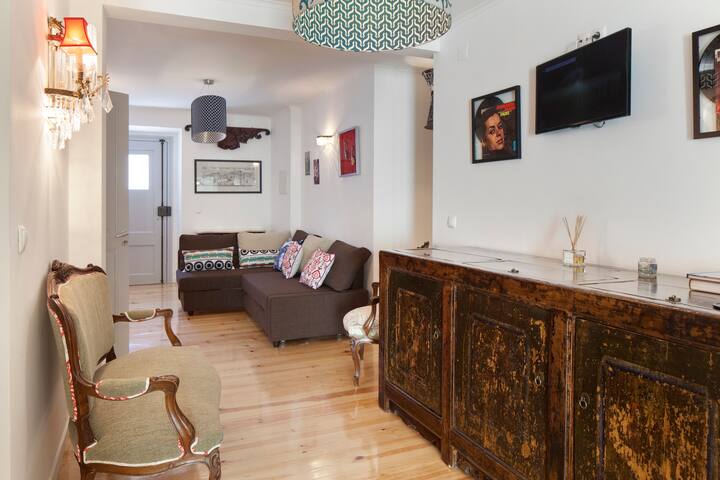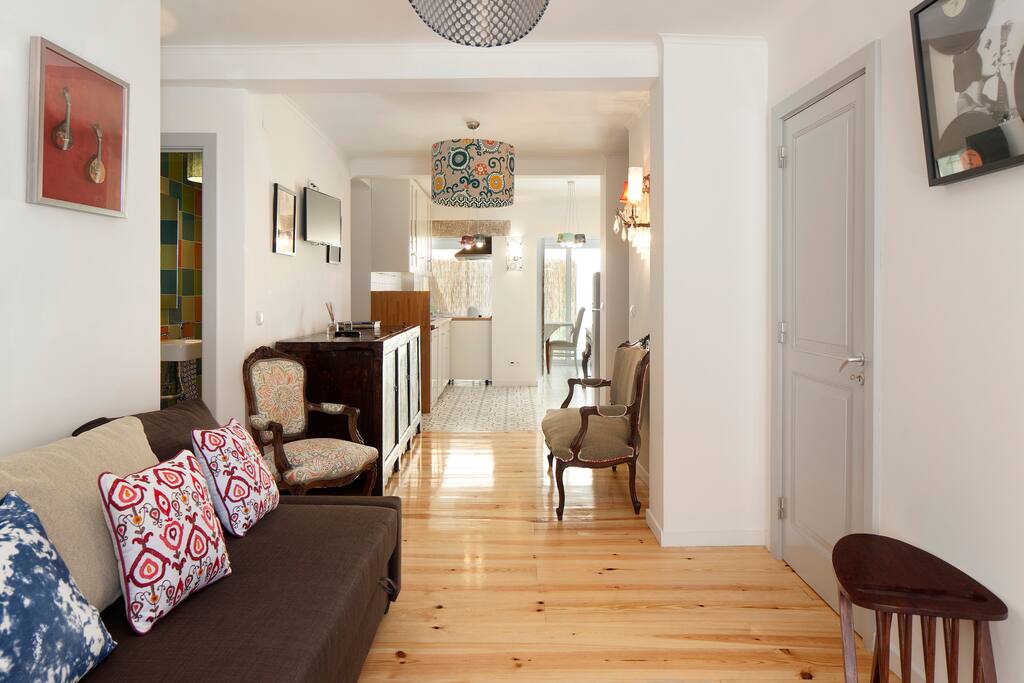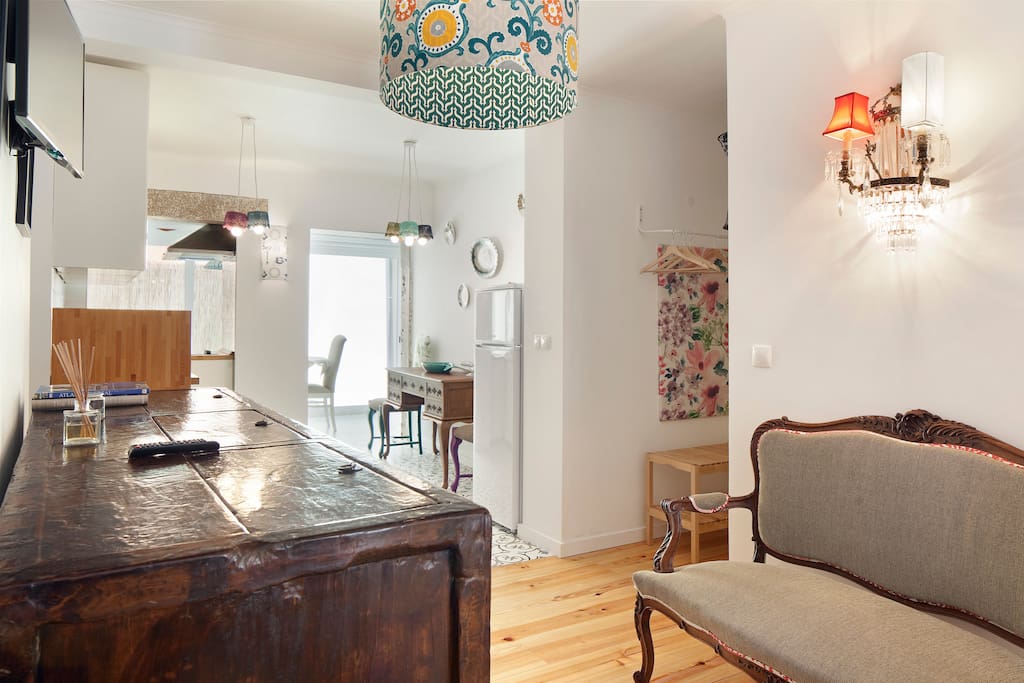 感觉,经验和服务公寓里斯本 最终服务公寓专家在里斯本短期和长期停留与最好的价格保证!查询,预订或给我们打电话,享受家庭与家庭的酒店津贴!
Feeling, Experience and Serviced Apartmentsin Lisbon
The ultimate serviced apartment specialist in Lisbon for short and long stays with best price guarantee! Enquire, book or give us a call and enjoy a home from home with hotel perks!
房源细节
家庭 如果你和孩子一起旅行,这些家庭友好的家是你的票。我们的客人告诉我们 - 成年人和较小的人 - 住在一个家庭的空间是多么伟大。欢迎孩子们开放式的地方,并配备了像游戏室,卧室和娱乐专为他们的东西。妈妈和爸爸也很容易,一个厨房烹饪和空间只是为自己。 工作 我们知道当你出差工作时,什么是必要的,我们认为这些家是业务。轻松访问交通连接,使旅行和通勤轻松,并有工作区的任务延伸到晚上。但是,最重要的是,这些房子给你分开的空间,所以你可以保持工作和休闲整齐地分开,或模糊的界限,你的心的内容。 声望 如果你在城里寻找一个特殊的经验,看起来没有比Prestige对开纸,展示最优秀的我们的主人的家,在最高档的社区。最好的,最好的,垃圾的选择,crèmede lacrème - 称它为你喜欢,你会知道它,当你看到它。他们作为(SENSITIVE CONTENTS HIDDEN)客人专属于您。 资源管理器 当你旅行时,世界已经穿上了新的方式留下来了,很容易理解为什么。一个真正的家庭胜过所有的人,给你的空间,扩大,餐饮和厨房空间,和一个探索的基地,让你像一个本地生活。但到目前为止,它只是最疯狂的旅行者谁冒险留在不太知名的社区。这是我们的一个惊喜,因为我们知道他们持有一些最好的保密秘密。
Family
If you're travelling with kids, these family friendly homes are your ticket. Our guests tell us – grown-ups and smaller ones alike – how great it is to stay in a space made for families. Places that welcome kids with open arms, and come equipped with things like playrooms, bedrooms and entertainment specially for them. Mum and dad have it easy too, with a kitchen for cooking and space just for themselves.
Work
We know what's essential when you're travelling for work, and we think these homes are the business. Easy access to transport links makes travel and commuting a breeze, and there is workspace for tasks that extend into the evening. But, most importantly, these homes give you room to spread out, so you can keep work and leisure neatly separate, or blur the boundaries to your heart's content.
Prestige
If you're looking for an exceptional experience while you're in town, look no further than the Prestige Folio, showcasing the very finest of our hosts' homes, in the most upscale neighbourhoods. The best of the best, the pick of the litter, the crème de la crème – call it what you like, you'll know it when you see it. And they're exclusively available to you as a (SENSITIVE CONTENTS HIDDEN) guest.
Explorer
The world has cottoned on to the new way to stay when you're travelling, and it's easy to understand why. A real home trumps all-comers, giving you room to spread out, dining and kitchen space, and a base to explore that lets you live like a local. But so far it's only the savviest travellers who've ventured to stay in less well known neighbourhoods. It's a surprise to us, because we know they hold some of the best kept secrets around.
房客使用权限
在这栋建筑中,您可以使用私人花园。 我们欢迎您的到来 - 我们24/7全天候 热烈欢迎 当你到达,我们在那里见到你,介绍你的家,给你留下钥匙。 我们全天候可用。
In this building you can access to the private garden.
We welcome you in person – and we're available 24/7
Warm welcome
When you arrive, we're there to meet you, introduce you to the home, and leave you with the keys.
We're available 24/7.
与房客的互动
We give you a 24/7 support!!!
其他注意事项
这是一个家族企业,所以为了我的利益,让你快乐。当然,如果你需要和我说话,我总是打电话。有一点是肯定的:里斯本是一个难忘的城市!和感觉里斯本。
This is a family business, so is in my interest to keep you happy. And of course I am always just a phone call away if you need to speak with me. One thing is sure: Lisbon is an unforgettable city! and FeelingLisbon to.
Have you made a home with love and labour? We had!!! We are flexible but you must arrange all with us.
We ask our guests to act responsibly with respect for local laws and safety, hygiene and comfort of other guests and neighbors.
Just take care of the place.
Do respect the Neighbors, and after 22:00/23:00 try not to be loud, please it is advised not to be noisy, as there are downstairs neighbors. Check in and key delivery takes place at the apartment.
Cleaning. We carefully clean and prepare each home before you arrive and after you depart, and we'll clean once a week during your stay. More frequent maid services can be arranged on request, subject to availability and a charge.
Lead guest. The lead guest must be at least 18 years of age.
Smoking. Guests are not permitted to smoke inside any FeelingLisbon Apartments.
COSTUMER SERVICE
This Apartment is Professionally Managed. You will have the guarantee of a warm welcome by me or myhasband who will explain you how everything works in the apartment and will give you all the needed information and hints and tips of Lisbon for a perfect stay. You will always be monitorized: We are reachable 24h a day thanks to our emergency call line! At your arrival a map with the major facilities around the area will be at your disposal in the apartment, a Lisbon Map, a Guide and a Book as a gift.
Welcome to Lisbon and Apartments FeelingLisbon,
My name is Vanda and my husband is Francisco and I'm a computer engineer, and Francisco is a Civil engineer. We had more than 50's and a long life history. I start work in a Big One consulting and after 25 year in a bank. Francisco work a fee years in a Big Construction enterprise and 25 year in a in their own company by making acquisitions in the historic buildings of Lisbon and after rehabilitation. But booth of us with a knack for marketing, entrepreneurship and design (I guess it's a good thing).
The inspiration for FeelingLisbon Apartments came to Francisco one evening in 2009, just after a family trip to Italy, that we stay in a family house in Florence and with the crisis in Portugal, many of our friends left their homes and we had some houses. We started FeelingLisbon Apartments to give people a new way to experience a place. Handmade hospitality, for stays in the finest homes. They hold the key, not just to their own front doors, but to something much bigger. A new era of hospitality.
This is the story of how we do part of the Airbnb community.
Ever since I learned more about the sharing economy and collaborative consumption I started believing in Airbnb's philosophy and business model. Little by little it became a dream to have a place on Airbnb, contribute to the sharing economy and make a difference in someone else's life.
Well, the first thing we did was a business plan (engineering things!).
So, we used the knowledge we've earned from college together with creativity to deliver the best experience possible to our guests and it made me really proud so far by the feedback people gave me!
I leave the bank and I am totally engage with FeelingLisbon Apartments.
And my new goal its to provide the best local experiences, as well as unforgettable, unique memories.
Support local communities and local artisans and street art artist
Get a brilliant insight into local history and traditions.
Connect cultures and make new friends.
My guests can Experience their trip through the eyes of a local, around Lisbon and discover hidden treasures, secret local spots and stunning locations by letting a local lead you on a tour. For experiences and adventures that memories are made of, a local guide who's brimming with knowledge and passion about his or her community is the only way to go. I offer a variety of private tours from city-walking tours to week-long round-trips. I'm creating the perfect custom holiday for anyone from surfers to architecture lovers and foodies. And my sun studies to be a chef and I love to cook so I with cooking skills to rival any top chef. Not only will you enjoy home-cooking at its best and get to taste local delicacies but you'll also have a unique chance to experience the local culture and to get to know the people by sharing a meal in a family home.
The overall experience with Airbnb has been amazing and I wouldn't trade it for anything. I'll continue improving my "job" as host, with Francisco's Help and so I can keep making a difference in people's lives and fulfilling a dream!
Now you know a little bit more about us and how we got entangled in the Airbnb community and the sharing economy. We truly believe this is the future of businesses and relationships.
In our personal live, we had two kids - a 21 years girl study in Germany Mechanical engineer and the 19 boy study Cuisine. We like travel by all Europe and USA, but Francisco love Africa too. When we travel we like to stay at home!!! We like music, I love Bryan Adams , Bruce Springsteen, U2 .... and Adele ... Francisco love Classical music, we love fado like Carminho, Ana Moura or Gisela João. We love theatre, and painting. Me I am LOVE street art... we love food, sun and walk the dogs on the beach...
Hope you've enjoyed my story and thank you for your time!

语言:
English、Español、Français、Português