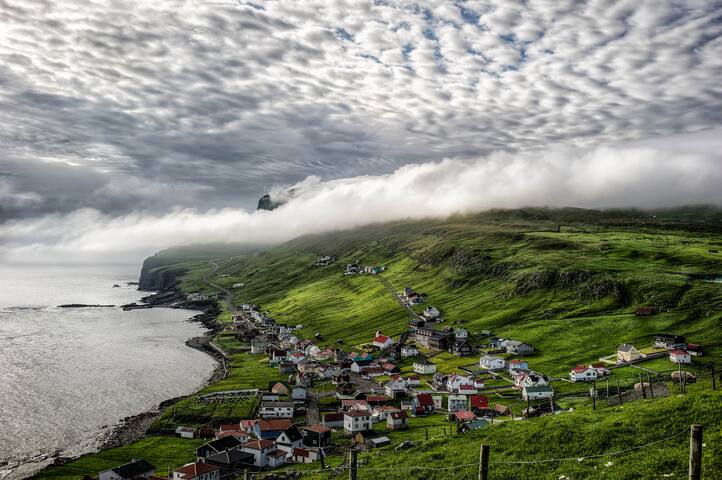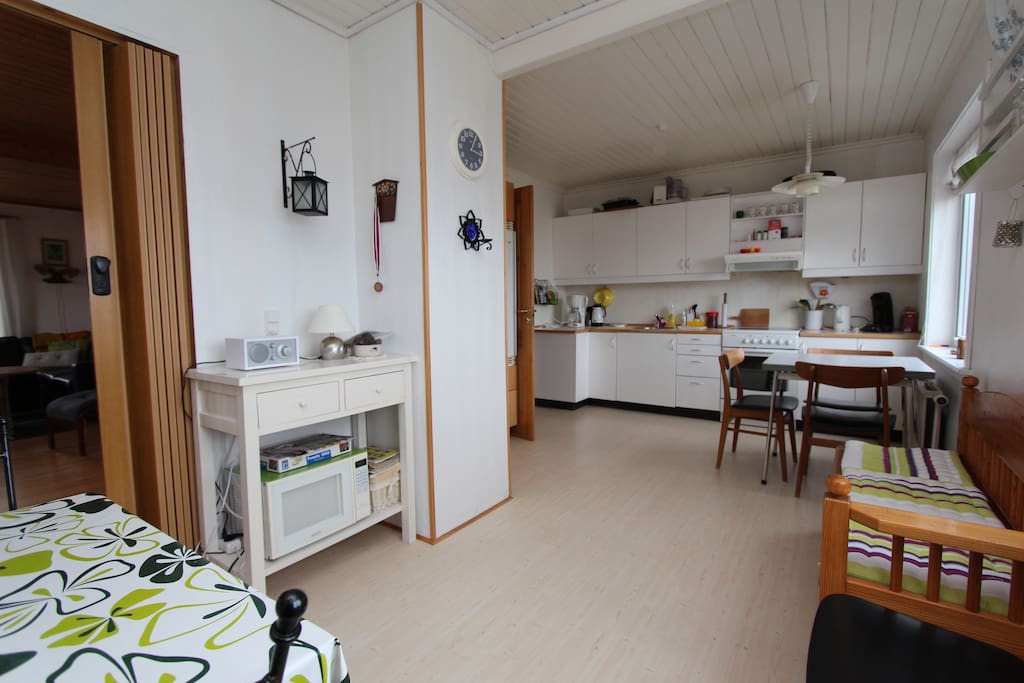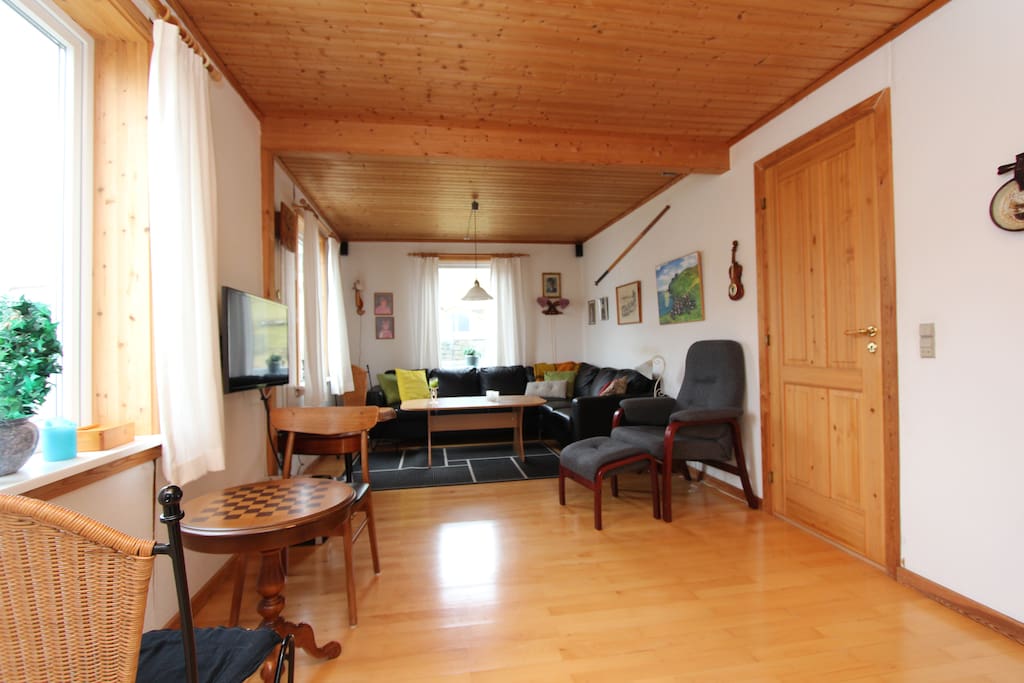 Sumba is a village in Suðuroy, the southernmost of all the villages in Suduroy and in the Faroe Islands. The steep mountain in the background on this photo is called Beinisvørð (Beinisvord), a 469 metres high sea cliff, it goes straight down to the
---
The house in Sumba is charming and cozy, with some mid-century furniture, a comfy couch, some cards and games to play. The friendly next door neighbor gave us great tips about where to find some of the island's breathtaking vistas. Rúni is a fantastic host. We stayed at two of her listings, and both are great. She also went above and beyond to help me retrieve an item I left in the Sumba house before I departed the Faroes. This was such an extraordinary gesture and more than anybody could possibly ask for from a host.
---
The house is quite spacy and has a good view to the sea. Sleeping was good too. Quiet and pleasant place and close enough to anything one might need (at least with a car - cant tell how it would be witbout having one). Nice living room with high speed Internet and tv. Its a 'live' house, thats Runi family used to live here and its felt like it, thats 'home away from home', not just a renting place. All the amenities and utensils, etc. So complete comfort for a regular living. Places around and the whole island are beautiful and pieceful, we had a great restful time there. In addition, Runi was exceptionally helpful with everything, including help with getting a car for our trip (otherwise we had some troubles with renting). And anybody should try steaks at the restaurant Runi also owns - truly some of the best I can remember. We would highly recommend Runi for help with getting a place to stay, not only in Sumba but also in Torshavn and Tjornuvik, as well as with some other things, like places to eat or car rental.
---
Rúni was super responsive and generous, allowing us to use this home as our own. Quick to answer any questions we had, not to mention helpful neighbors who are eager to lend a hand. (Just be sure to make any grocery store stops or eat before heading into town.) Sumba itself is a beautiful, small quiet town close to the lighthouse in Akraberg which is a must see!
---
We had a very nice stay at Runi's. The house is very well equipped, comfortable, and easy. It is very nice to have the breakfast with a view on the sea through the windows. Sumba is a lovely and quiet place, from which it is easy to explore the southern part of Suðuroy (I recommend the boat trip down the cliffs in a speed boat - see at Vagur tourist information). There is a small store, quite convienent. Runi welcomed us at Tórshavn and lead us at the restaurant he owns and we had a great time. We'd love to come back.
---