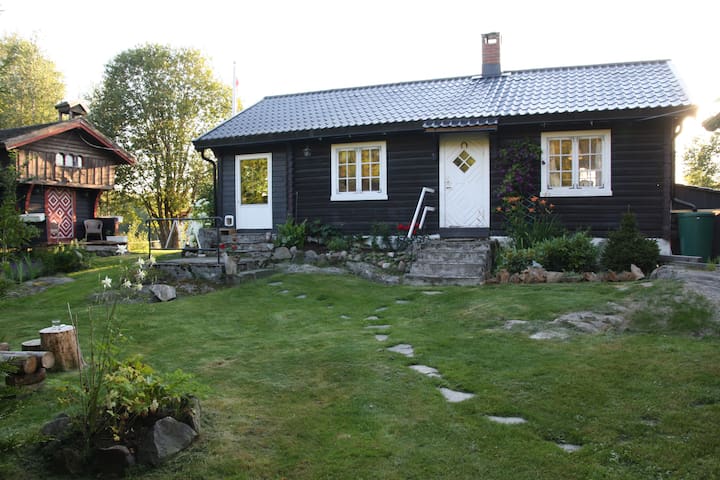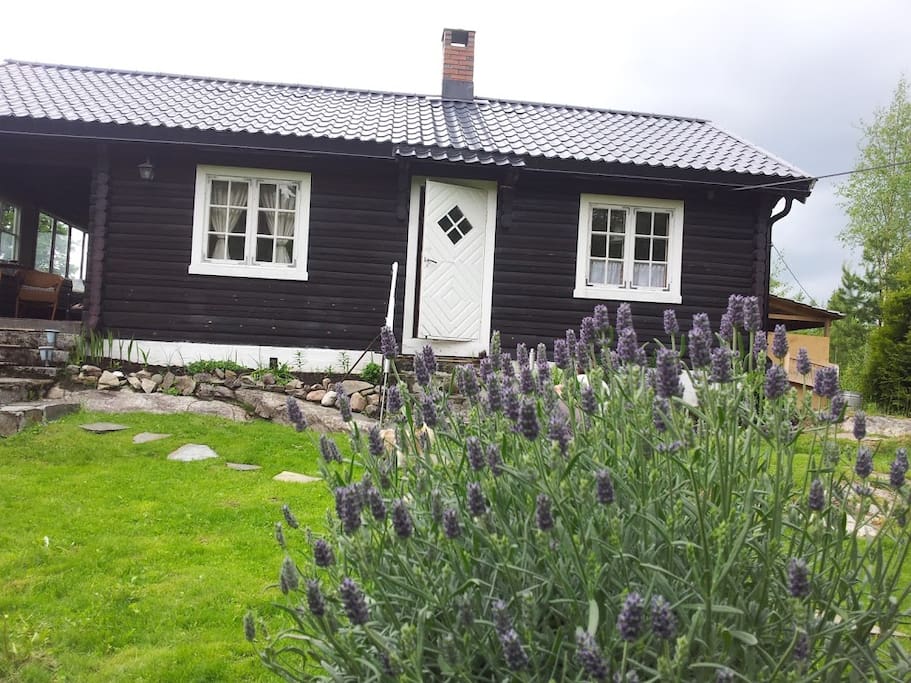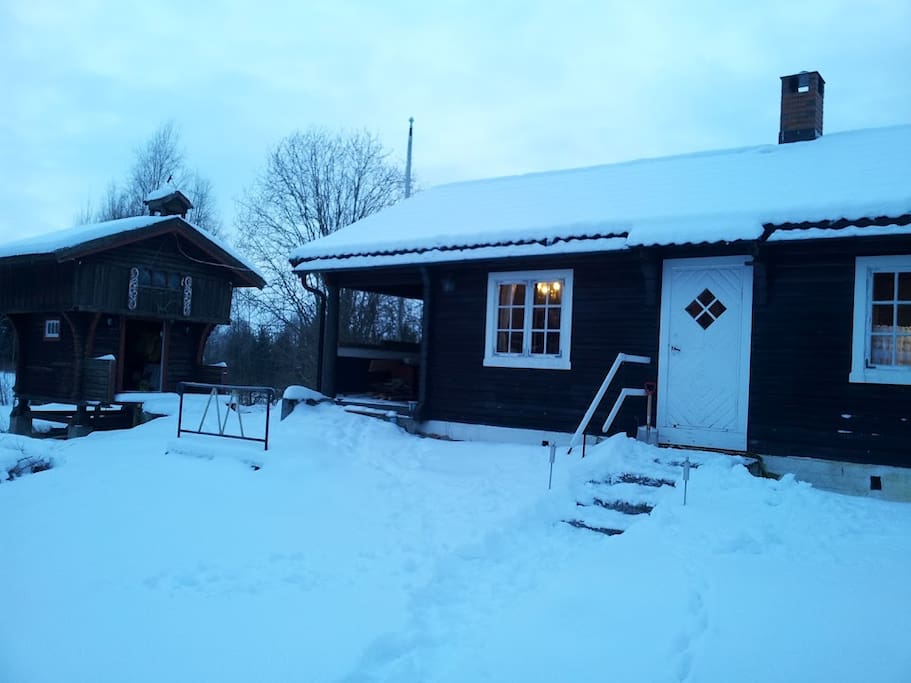 Wonderfull Norwegian log cottage from 1945 renovated in a mix of rustique and modern style only an hour from Oslo and 45mns from airport
Perfect for small groups of max 5-6 pers. All furnished (execpt washing machine and dish washer)
房源
Very charming authentic log cottage from 1945 with big terrasse, balcony and flowered garden.
Want to experience the Norwegian nature?
Just by the forest. Hike and meet the moose.
Quiet river and lake 15 mins walk.
10 km from the closest village.
Nothing but forest around! (and 2 neighbors)(and 5 horses)(and 8 huskys)
The place can host up to 8 people but should be more confortable for 6 persons max. Electricity over 6 persons can be an issue.
We have furnished and decorated the place in such manner that you will feel it spacious and comfortable being there.
A real norwegian cottage from 1940's!
All wooden. (Even the cat house)
Fully equiped.
Hot water kitchen/bathroom
1 bedroom by the kitchen approx 12 sqm with wardrobe and sliding doors (home made)
1 bedroom loft in main cottage lower roof approx 12 sqm
1 bedroom in the stabbur main floor approx 8 sqm
1 bedroom loft stabbur higher roof approx 8 sqm with TV
1 glass veranda with sofa group and table.
1 terrace 25 sqm for sunny days and bbq.
1 kitchen with ceramic plates, oven, nespresso/milk coffee machine
1 big fridge, hot water, floor cellar.
1 bathroom with hot water, combustion toilets (nobody loves the natural norwegian toilets really!). approx 10 sqm
1 storage room(private/no access)
Great garden with lots of flowers during summer.
NB: You will need a car to access the area!
This cottage was built in 1945! It was used first as a brush factory then converted to a cottage, the wooden work of the cottage is typical Norwegian construction type for the time!
We have renovated lots of it, redecorated fireplace, new isolation, new bathroom, new stabbur, lots of patience and love have been use to remake this place.
You will love the place and its surroundings!
We are 1 hour away in case of emergencies!
We do not rent this place to people under 30.
---
---
---
Respect the place and the environment.
---
---
---
---
Het huisje is zoals beschreven, veel ruimte met voldoende zitplaatsen. Super rustig en geschikt voor mooie wandelingen in het bos. Het aparte verblijf is goed om de oudere kinderen privacy te geven. Voor de badkamer moet je wel even naar buiten. De vogeltjes en de eekhoorn in de tuin hebben extra voer gekregen .
---
The Cabin was really clean and tidy. The route to the cabin is a bit unconventional for non Norwegian visitors since one has to drive small gravel roads and eventually a small dirt road. Non of this is an issue if you don't bring a sports car. We had a great time enjoying being out in the garden and barbecuing on the porch. There will be small tricky mosquitoes though so be prepared for that. Otherwise the calmness of the area is a relief for those wanting to get away from a busy city.
---
We are a young couple who enjoy Norway and the nature of Norway, we would like to share a piece of Norway with you!
语言:
English、Français、Norsk、Svenska、中文、日本語