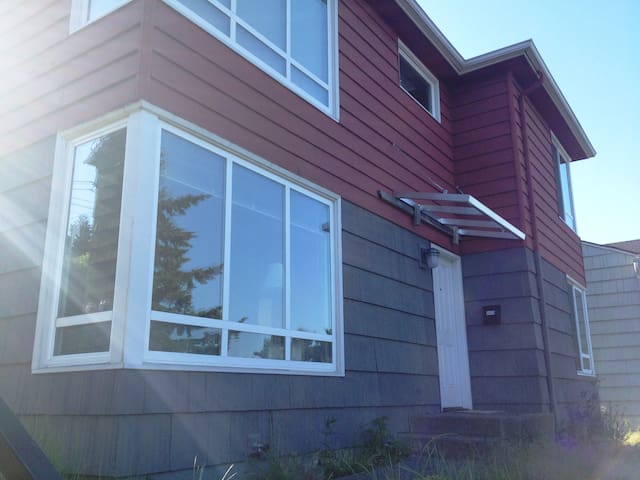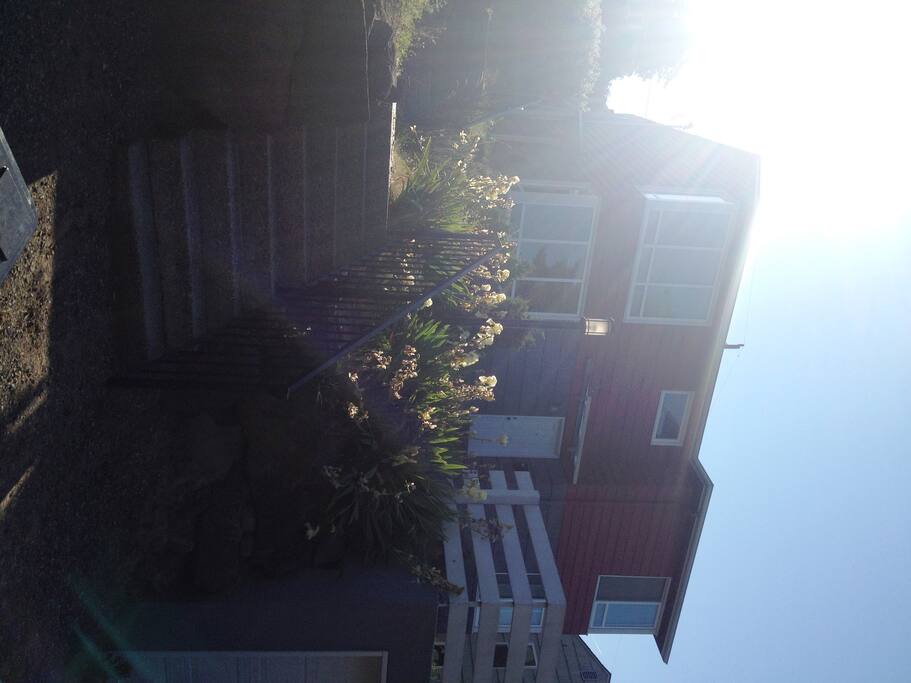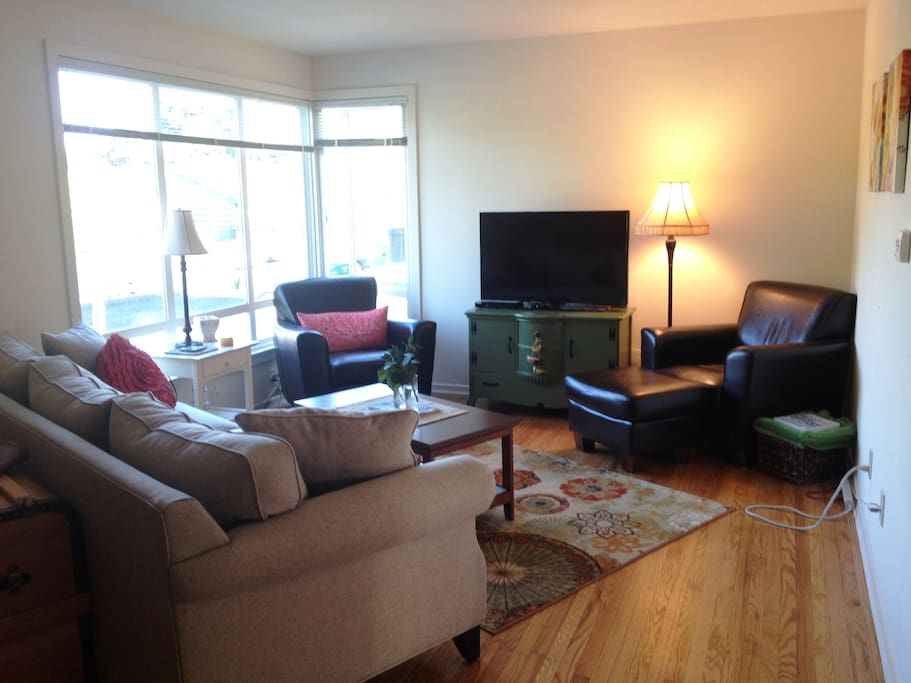 Our quaint 2BD/1BA apartment comprises the lower floor of a 1940s duplex. Located just 2 blocks from SPU, it's nestled in a quiet neighborhood but with walkable access to all the attractions of Queen Anne Hill, Fremont and Ballard (walkable if one is in decent shape - the home is located at the top of hill!). Parking included.
---
Nice little two bedroom house. Easy walk over the bridges to Fremont or Ballard. Hosts left us coffee, treats, wine, and told us to help ourselves to anything we needed in the house. Has a nice outdoor area out front to sit and enjoy the sunshine. Didn't have anywhere to put our clothes as closets and drawers were full. Just kept them in suitcases.
---
Hannah made it very easy. She communicated to me once when I made the reservation and then just before we traveled. She also left a lovely welcome gift which we appreciated. She was available for questions and answered very promptly. The unit is a bit older, but everthing works and the beds were comfortable. The unit is spotlessly clean. Like everywhere in Seattle, there are stairs you have to climb to reach the unit, even though it is on the ground floor.
---
A+,A+,A+. It is a wonderful experience. Hannah's house is very close to downtown seattle and kerry park, everything very convenient. The house is quiet in the night. Hannah also prepare very clear room, towels, nice kitchen, and even snacks for us. More importantly, I should thank Hannah, for her help. because of my silly mistake, I came one day earlier than the day I registered, as my plan becomes one day earlier than it used to be. However, Hannah moved to some other place and let me live at that night. It is really a warm experience. Nothing could be better than this. This is my 1st time using Airbnb. My parents come from China for a trip and they said a lot good words about Airbnb. I would also recommend my friend using Airbnb.
---
Hannah made us the best welcome to Seattle which is possible. A good located house, clean and quiet. There was really everything you need for cooking in the kitchen (better than in my own kitchen :-)). Spices, tomatoes, juice, coffee, milk, ... . Thank you Hannah for the good wine, I enjoyed him in the evening. We started our tour with a walk to Fremont. On the next day we went to Pikes Market and to the Space Needle. The bus stop to downtown is close to the house, but there is also space for the car in front of the house. If we ever come back to Seattle we would stay again in this place.
---
My husband Isaac and I just moved to Seattle from Colorado in 2014. He's pursuing an MA at Seattle Pacific University (SPU) and I'm working on a strategic HR project at the University of Washington (UW). We love it here! We enjoy leading both an active and intellectual lifestyle . . . which is pretty much consistent with everyone else who lives in Seattle. Other than that, we host a wine club and theology discussion group, and we try to visit family as often as possible. We're both pretty relaxed people, though he's definitely more type b and I'm type a (which is why I'm the one who put this post together). We love hosting people, and hope that you enjoy your time staying in our home.