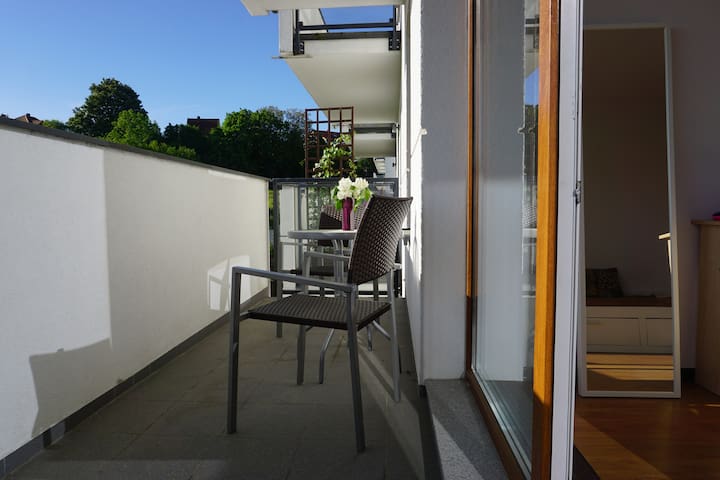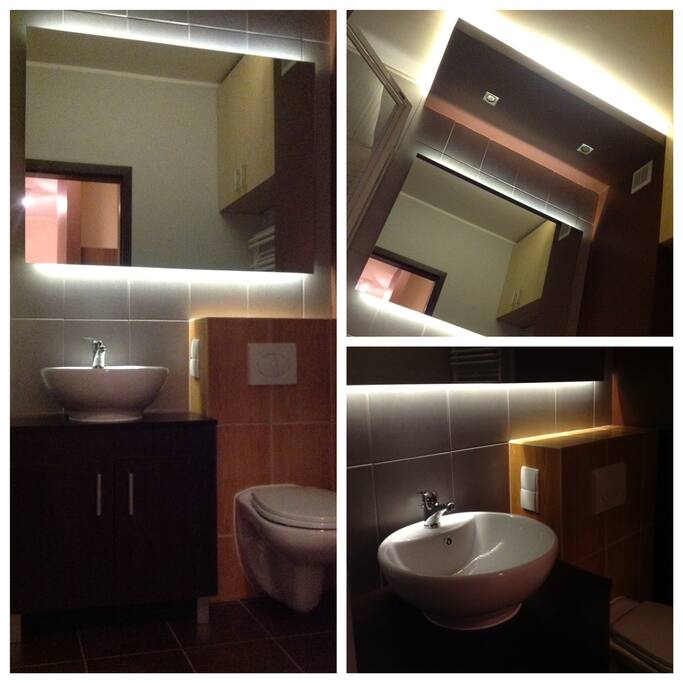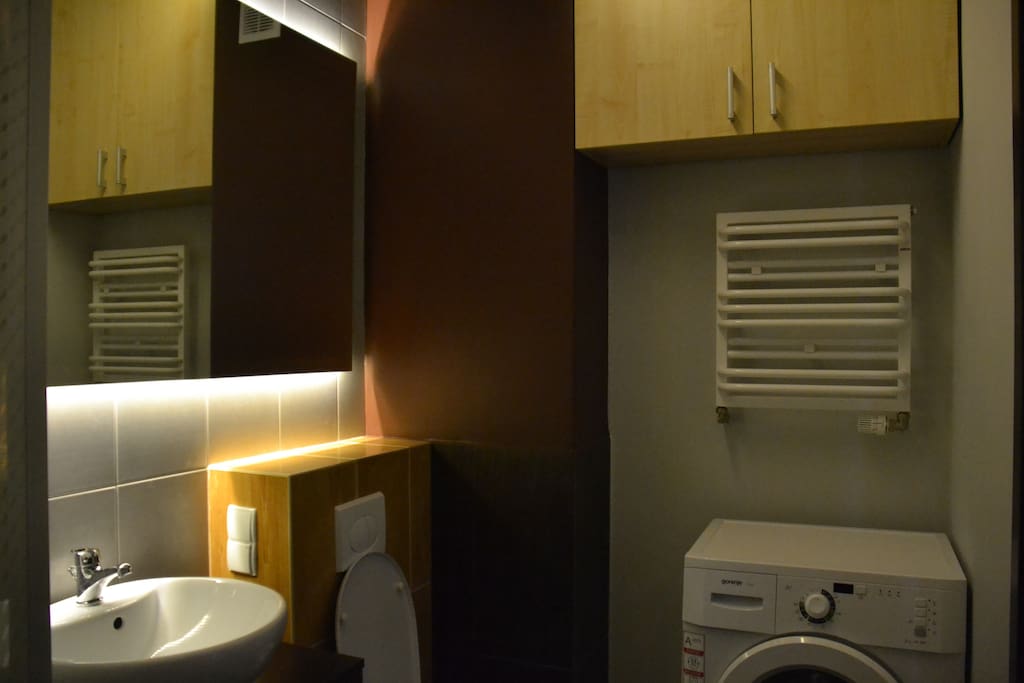 Pokój Gdansk, blisko centrum; close to the oldtown
Pokój Gdansk, blisko centrum; close to the oldtown
Mieszkanie położone blisko Starówki- 5min. tramwajem/autobusem z przystanku Zakopiańska pod blokiem.
The apartament very close to the Old Town in Gdansk-5min. by tramway/bus from "Zakopiańska"stop--1 min. from the app.
Any questions- contact me :)
房源
Mieszkanie znajduje się w dzielnicy Siedlce w Gdańsku na spokojnym osiedlu, w niewysokim bloku, położonym blisko Starego Miasta- pieszo można dojść szybszym krokiem w 15-20 minut, natomiast tramwaj jedzie zaledwie 5 minut (na przystanek Hucisko). W mieszkaniu znajdują się dwa pokoje: jeden większy, z dostępem do balkonu (to pokój dla was) i mniejszy. W pokoju znajduje się 1 rozkładane łóżko (dla 2 osób), mogę też zaproponować oddzielne łóżko rozkładane. Poza tym- kuchnia z pełnym wyposażeniem, łazienka, mały pzedpokój.
Z balkonu ładny widok na drzewa, zieleń, można sympatycznie zjeść śniadanie na zewnątrz przy ładnej pogodzie :)
The flat is situated in a calm settlement, not high block of flats in Gdansk Siedlce. It is close to the old town, about 15-20 minutes going quicker by the foot or just 5minutes by the tramway (the name of the stop is Hucisko). In the flat there are two rooms- the bigger with the access to the balcony (this room is for you) and the smaller room. In the room there is one bed for two people, but I can give additional, single bed. The flat consists of two of these rooms, kitchen, bathroom and a small hall.
From the balcony there is a nice view for nature, it is nice to eat breakfast outside when the weather is good :)
---
Hi :) I am from Poland and I live in Gdansk- it is a great city at the Baltic Sea. I love travelling and meeting new people.