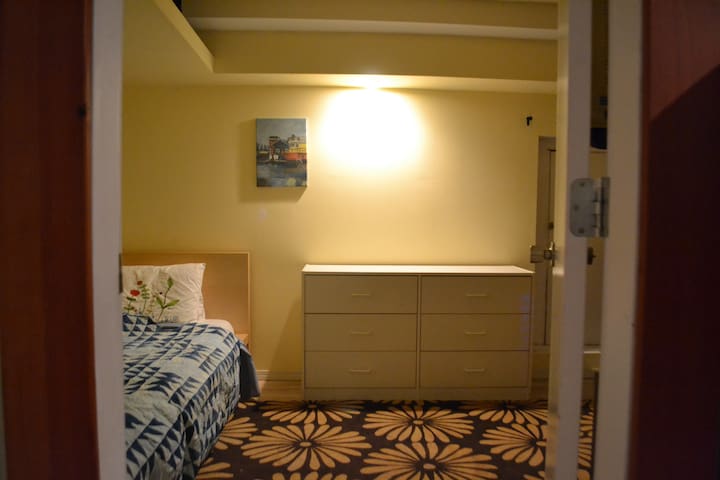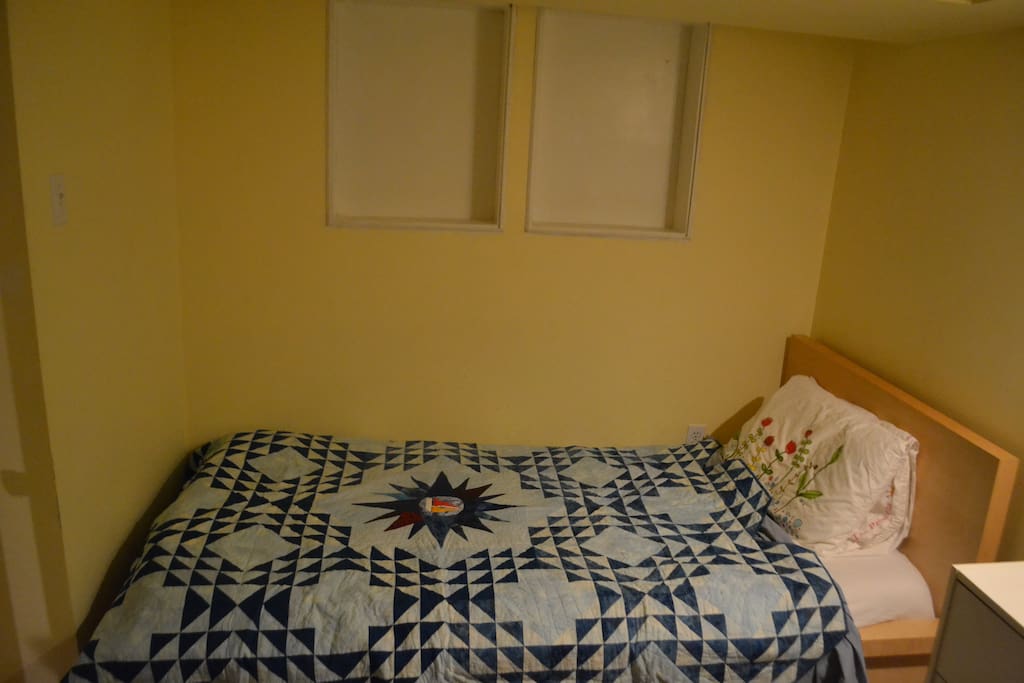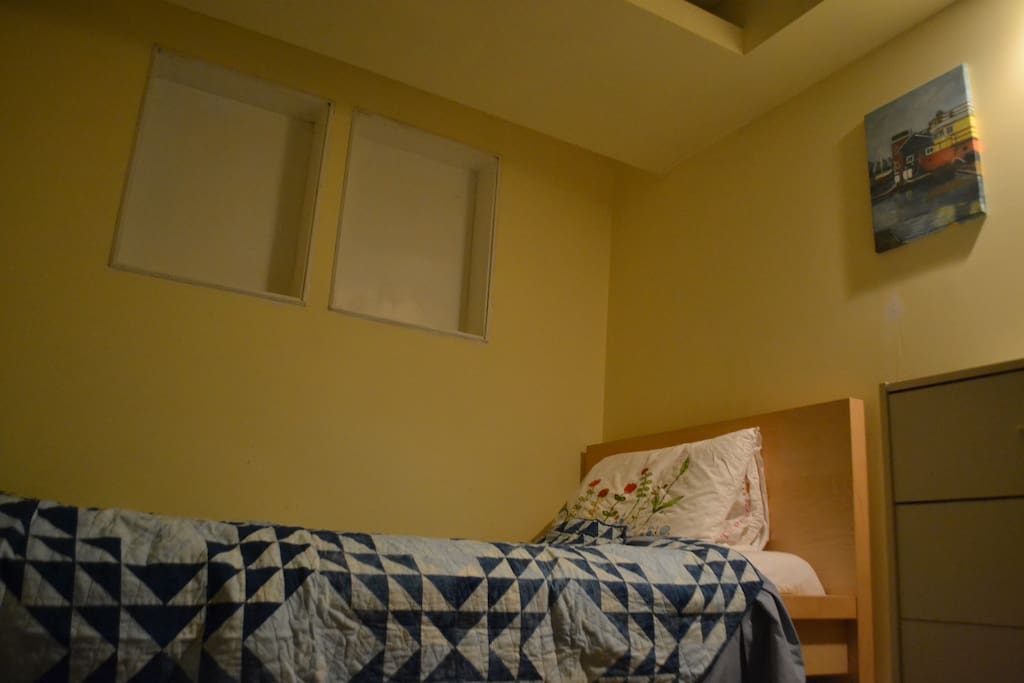 Close to coffee shops, grocery stores, Willows Beach, and a 15 minute bus ride to downtown. Family home with family, dog and chickens on site. Semi-private separate entrance, bathroom with shower next to room (for guests mostly). WiFi.
---
My first Airbnb experience was great. My host Karin was very warm and friendly. The most I missed was the morning coffee. It tastes so good and wakes me up instantly. The room was cozy and comfort. Everything seems so peaceful. It's about 15 mins walk from the beach and about 15 mins drive from UVIC. I would recommend this place to anybody who is travelling to Victoria.
---
David and Karin went way out of their way to make sure that I had everything that I needed! They are a super kind family and it was a pleasure to stay with them and get to know the kids, dog and chickens as well. The neighborhood is great and only one block to the bus line downtown. It can not get much better than that!! It is also about 5 blocks to the ocean and Willow Park (a great place to watch the sunset everynight!)
---
Had a wonderful time in Victoria, David and Karin were warm and friendly, and even picked me up from the airport! The room was cozy with a small bed and desk for working. Cute neighborhood with a coffee shop bank and walking distance from the apartment. I would definitely come back and stay again, and I recommend this room to whomever is passing through Victoria. best, Monte.
---
David & Karin made check-in easy, with a flexible arrival time, and ensuring that I had access to my room even if they were out of the house. I had a beautiful sunny basement suite with my own doors to the backyard as well as a small area with a desk to study or eat a meal. I had my own sink to wash dishes, and David & Karin provided me with dishes to use. They also provided a delicious selection of tea. I had access to my own bathroom, as well as a kettle and a microwave. David & Karin were also extremely generous, letting me use their kitchen upstairs to prepare meals. The neighbourhood was lovely, with quiet streets, lots of parks, and close to Willows Beach and Beach Drive, which was great for runs. It was easy to get downtown or to UVic by bike or by bus. I greatly enjoyed my stay here and would highly recommend it to anyone else looking for a place to stay in Victoria!
---
Married with three children. Have five hens in the backyard and a dog so can get exciting at times. We hope to provide our guests with a safe and friendly place to stay on their visit to Victoria. So far we've had only positive experiences hosting with Air B&B, we hope the fun continues!