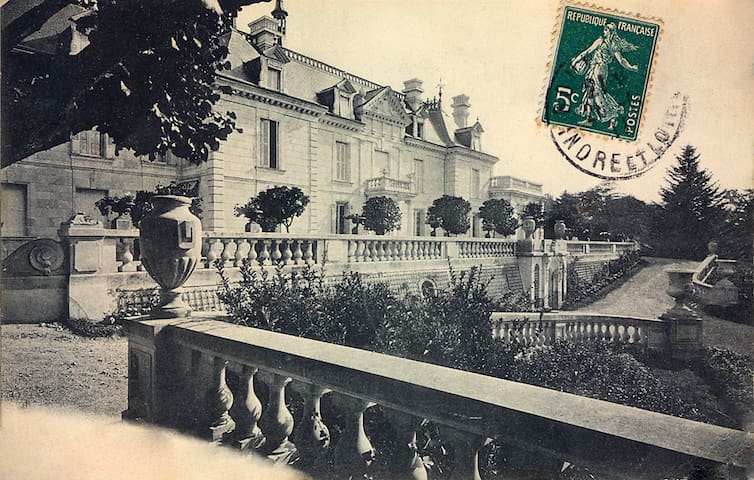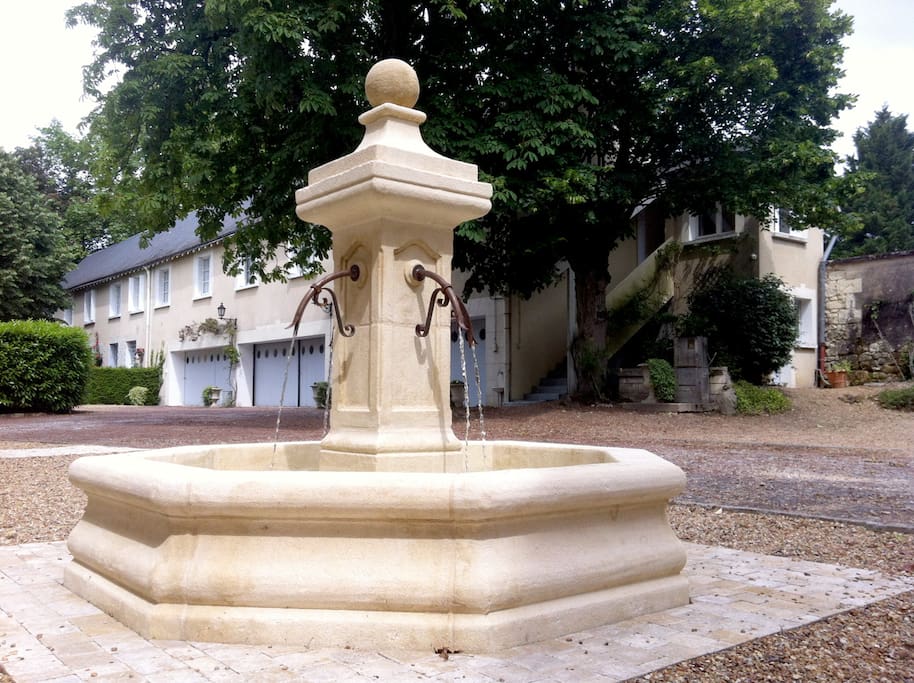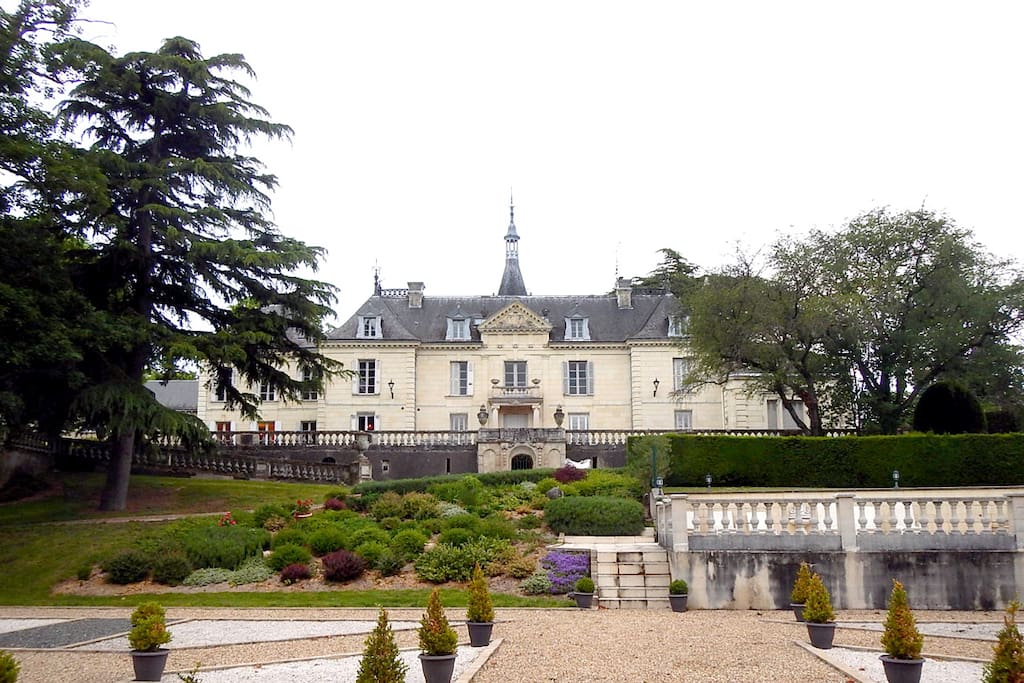 Coach House 3BR Apt King Bed, Pool
The Coach House Suite is a delightful three-bedroom suite located on the second floor of the Château des Sablons' coach house. It overlooks the gardens and park of the château which is alive with plenty of greenery and sounds of birds in the morning.
---
We are a Dutch family with four young kids and loved our stay at the chateau. We were friendly welcomed by Jean Pierre and his dog, who live in the chateau. He was around if we needed anything, but was always respecting our privacy and that of the other guests. The appartment was basic but neat and quite spacious, except for the small living room/area. We all loved the large and comfortable beds! We didn't use the Apple TV because we prefer regular TV channels instead of shared content. The chateau's surroundings are fantastic, a large green park with lots of opportunities to play or relax. Especcially the pool is great, we had lovely weather and could use a refreshing dip in the pool after a day visiting chateaus and caves. If it was up to the kids, they liked to play in the pool all day! The nice old village of Bougueil is at walking distance, don't miss the weekly regional market. The place is centrally located to visit the may castles, old villages and cave dwellings in the Loire Valley. We didn't come for wine tastings, but the area is packed with opportunities.
---
Jean Pierre was there to great us when we arrived. George had been very thoughtful with his correspondence prior to this. The Chateau is very impressive and the grounds even more so. We stayed in the three bed coach house, all rooms very spacious and well presented. In the grounds, you have a pool and many pre set dining areas. We regularly had or lunch and dinner out there. We had two babies so we were confined to the apartment after 7, but one of the coach house apartments has its own outdoor dining area. Bougueil is a small town 10min walk away, plenty of patisseries and super markets. Was great to walk in with he kids in the morning to get croissants. There is a nearby municipal lake (2miles), there you have a small beach etc. Plenty of chateau to visit within 35min drive - chinnon etc. Jean Pierre gave us a tour of the chateau and we all have wine and snacks-very nice thing to do. Didn't use the pool much as the water was too cold for the babies, not that thus bothered us much. Would recommend again and again.
---
Owner / Operator of Historic Rentals that owns individual vacation apartments and suite rentals in a variety of locations that include New Orleans, LA, and several locations in France: Paris, Loire Valley at the Chateau des Sablons, Alps / Lake Annecy, and Provence / Menerbes.

We've been helping guests enjoy their trips for more than twenty years, but are new to Airbnb. Since we love to travel, we know what guests appreciate, and try and provide a warm local experience.

Remember that wherever you choose to stay you will have a great time. Planning should be half the fun! Relax and choose a property that seems right for you. We encourage potential guests to contact us with questions since we think that's the best way of finding out if a property will meet your needs.

We've chosen to own these properties since we like to stay there ourselves. So if you like museums, good restaurants, and places with a sense of history, you'll find they will probably fit with your taste.

Helpful tips, clear instructions, and guide information are provided for the local areas unique to each apartment location.

For full information about each property, including testimonials, FAQs, and additional photos, please visit our website. You may also do an internet search on HISTORIC RENTALS SELECT A SUITE to learn more.

Enjoy your vacation like a native with Historic Rentals!
语言:
English、Français