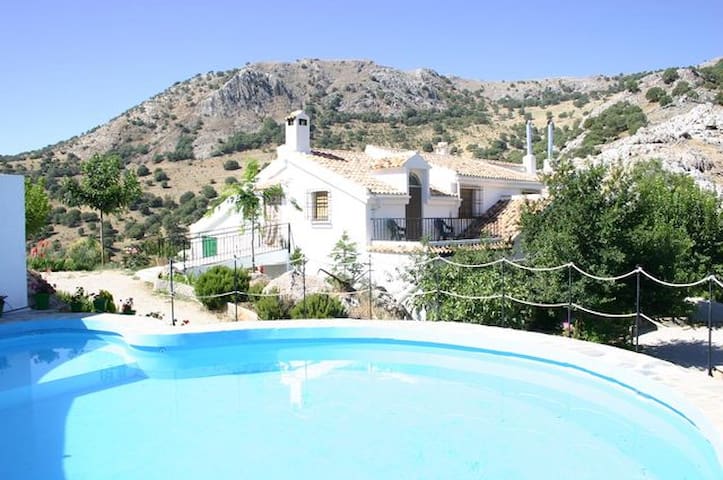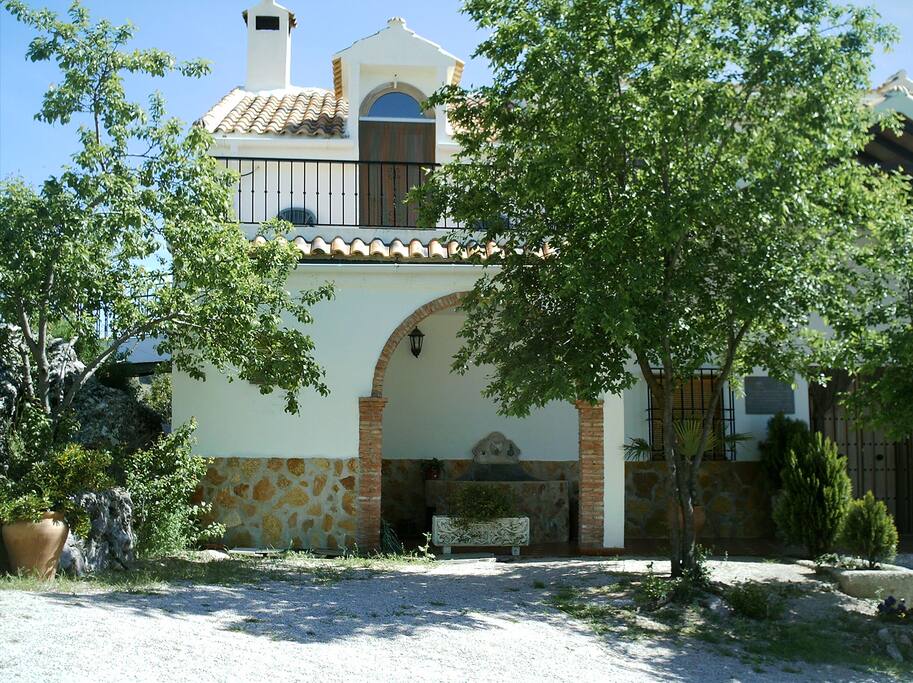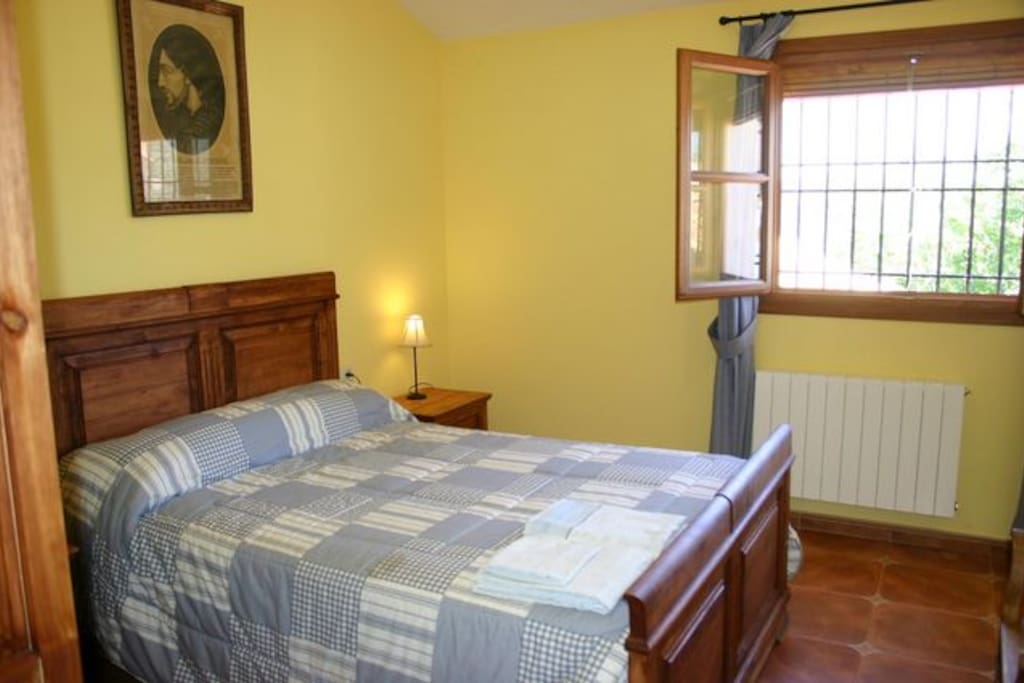 Beautiful Cottage in Jaen Spain
Welcome to south mountains in Jaén!!!
If you enjoy with nature and you are looking for a comfortable house to stay, this is your cottage.
From here you can relish local gastronomy, trekking and adventure or to visit interesting places.
---
Wir sind sehr herzlich auf der Farm empfangen worden. Bin mit meinen beiden Kindern (6,10) nach Andalusien gereist. Wir verbrachten insgesamt 10 Tage auf der Cottage (in der Nähe von Jaen). Zum Strand nach Motril sind es etwa 2 Stunden, in die nächst grössere Stadt "Alcala la Real" (unbedingt besuchen, die Burg/Festung ist beeindruckend) sind es ca. 30 Minuten. Wenn ihr nach einer sehr ruhigen und vor allem aber authentischen Lage in Spanien/Andalusien sucht, seid ihr genau richtig auf der Cottage von Pepe.
---
We hebben drie hele fijne dagen gehad, uitzicht is fantastisch. Het enige is dat de weg ernaar toe niet klopte op airbnb, neem afslag "La Colmenilla" op de weg tussen valdepenas de Jaen en frailes. Hij bestaat niet op GPS, het is een lang onverhard weggetje waar je echt een goede auto voor nodig hebt. Daarnaast is de WiFi erg matig, maar ook wel weer fijn om je heerlijk terug te trekken op deze unieke locatie in de bergen waar je niemand tegenkomt of ziet!:) Pepe en zijn vader zijn heel aardig, brachten eieren. zwembad was niet met water gevuld omdat het nog vroeg in seizoen is. Maar met hoge temperaturen echt top! Prijs en kwaliteit verhouding klopt.
---
Valdepeñas very simply was one of our best AirBNB experiences so far. Pepe's father was not only warm and welcoming, he made our stay a truly unforgettable farmlife-experience, especially for our little daughter (one year old). He drove us around on his scenic, beautiful piece of land in the mountains of Jaén in his SUV - panoramic views on the snow-covered mountains of Sierra Nevada included. Every day he gave us fresh eggs from his wild-living chickens and showed the newborn lambs, goats, his dog, horse and cats to our little one. The apartment was big and comfortable, well-equipped, authentic and clean. The views from the hills on the surrounding land (the farm is very(!) remote), especially at sundown, were breathtaking. So if you wish to have quiet holidays far away from the troubles of the city (next supermarket: half an hour by car, so don't forget to bring some food!), we would strongly recommend staying on Pepe's beautiful farm!
---
We had a great time! Pepe's father was such a wonderful host. He was most helpful and kind, even bringing us fresh eggs. Our interactions with him made the whole trip. Of course the setting is fantastic nestled up in the mountains with great hiking all around. The livestock and pets were fun and friendly. The old fridge was a bit noisy in the living room but the bedrooms were wonderfully quite. We did have trouble with cellular reception (though again Pepe's father went above and beyond to assist, leading us up trails to where we might find some reception). We also had trouble with the wifi. It was not working for most of our stay. When it did work it was very fast but only available in the back bedroom. All that being said we would love to return. It is a great place to disconnect from the city and reconnect with nature.
---
Pepe ainsi que son épouse et ses parents sont très sympas, acceuillants et discrets. Le site est isolé et sauvage et, pour des citadins comme nous, c'était une super expérience de se retrouver en pleine campagne/montagne (Alt 1250m). On entend des moutons et des chèvres, on a vu des (URL HIDDEN) piscine est toute proche et très agréable. La maison est fraîche avec des stores à lattes très efficaces. Pas de mauvaises surprises coté moustiques ou bestioles embêtantes, quelques guêpes mais rien de méchant. Un très bon séjour. Si vous avez une voiture de sport extra-basse ET un 4x4, prenez plutôt le second...Il faut quitter la route pour atteindre la maison et rouler 5 minutes sur un chemin rustique...Bon, en première, notre Ford Focus est passée...Un petit parfum d'aventure et une bonne expérience.
---