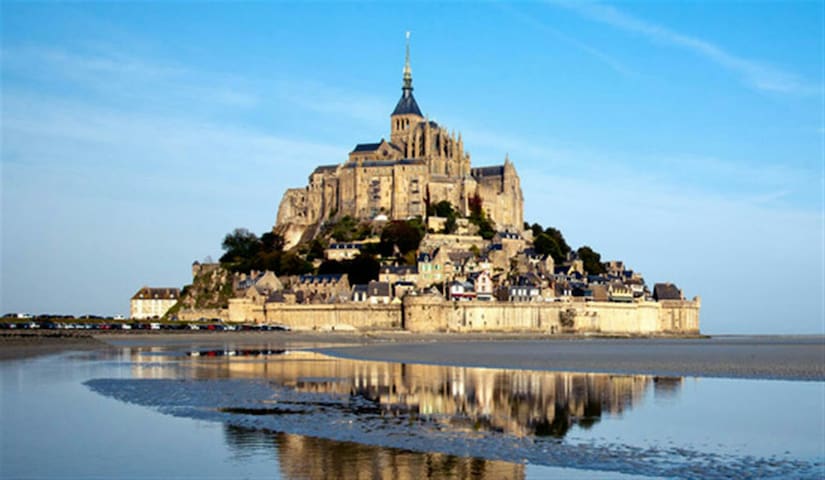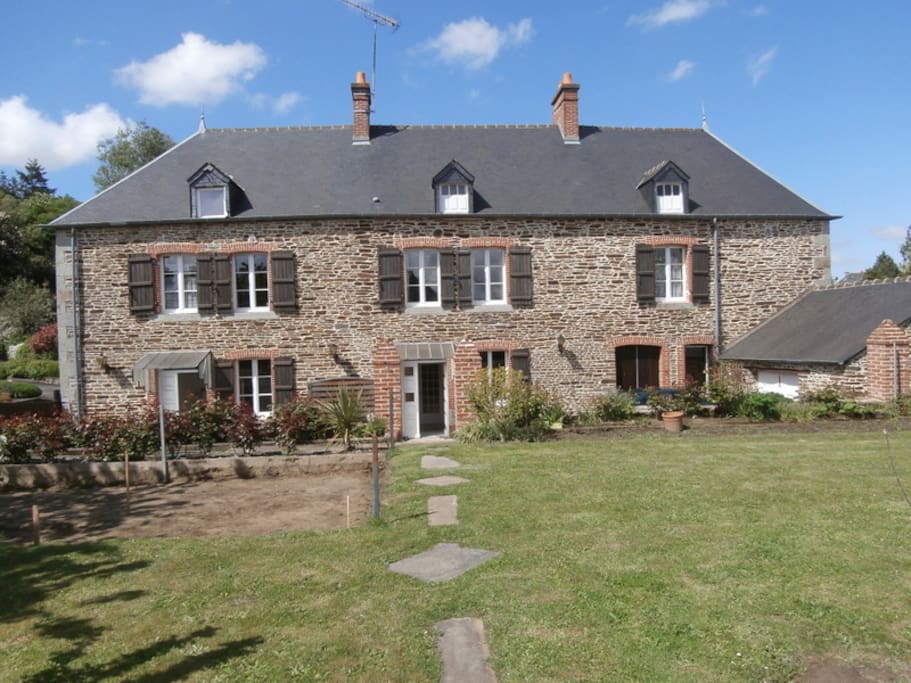 与房客的互动
Vous pouvez me joindre au téléphone portable n (PHONE NUMBER HIDDEN).
---
My little family of 4 loved staying at Mr. Richard's house. He and his wife were warm and helpful hosts. The house is just a 2 minute walk to a super charming classic little village with everything you need : boulangerie, pharmacy, farmers market in the morning etc... we spent a lot of time in the little yard outside playing bacci ball, our kids enjoyed climbing their tree etc... when it was raining we stayed inside and drew in our sketchbooks. The house had everything you need for your stay - and if there is anything you need Mr. Richard is readily available and very helpful. Of course Mt. St. michel is just 15 minutes away making this little Airbnb perfect for travelers looking to visit Mt. Saint Michel- or just get a taste of Normand life.
---
Hervé's place is extremely clean and basically in the center of town so it's an easy stroll to the boulangerie or for a pâtisserie. Town is small but just what you need for a homebase to explore the area. His place is even better than it looks in the photos. The kitchen is extremely well equipped with a clothes washing machine (which was a really nice addition!) The dining room was very spacious and the TV area very comfortable with a nice leather couch. There is a large entrance for coats and shoes, along with a WC. Upstairs you enter into a small one bed room with the bathroom off to the right, then into the main room where there is a double bed, and two single beds which were separated by a long and heavy floor-to-ceiling curtain. This was particularly nice for our children since they prefer to be in our room when we travel abroad, but we could have some privacy by closing the curtain. It is a very large and immaculate living space. Hervé also has a lovely "jardin" to relax and enjoy his beautiful landscaping with a glass of delicious French wine. I highly recommend his place.
---
Oh my. How could we possibly come up with enough words to describe just how amazing and kind Richard & Elaine are?? They are the best. The accommodation matched their kindness: tremendous attention to detail, super clean, very comfortable and beautiful. Best AirBnB we' be stayed at so far and it will be hard to beat.
---
We finally were allowed to arrive at 6:30 pm, so a rocky start. The apartment was very nice, just as pictured. Very well equipped especially in the kitchen, and had nice furniture in the rooms. The neighbors who "checked" us in could not have been nicer, although language was hard, we all managed. The neighborhood is a quiet residential area but very near large grocery stores and about 4 km from many restaurants. Mont. St. Michel is about a 20 minute drive, making it convenient to return at night after things quiet down. We were sorry the weather wasn't good, as Richard had a very nice bar-b-que and outdoor table. He supplied characoal and everything. If there is anything to note: the beds are set with nice linens, however there are NO towels anywhere for the bathroom. Luckily, we had an old beach towel thrown in the car. It is a very nice property.
---
Nous remercions M. et Mme Richard pour leur Accueil très chaleureux. Des personnes très sympathiques qui donnent des conseils sur les visites à faire dans la région. A côté du Mont Saint Michel. Le logement est impeccable, très propre, tout était prévu, rien à redire. Merci à eux. Nous avons passé un excellent séjour. A recommander vivement.
---