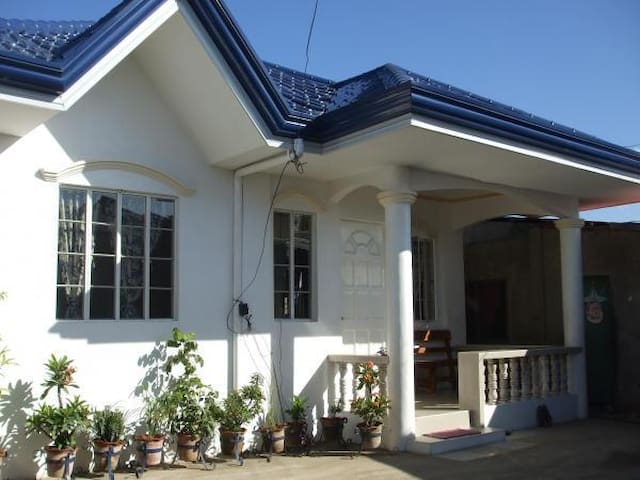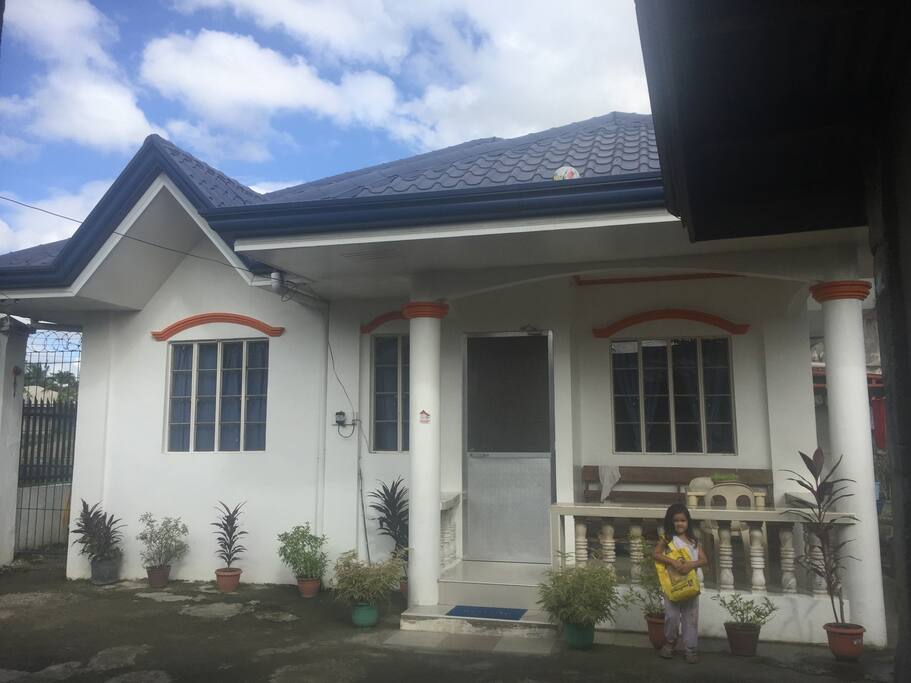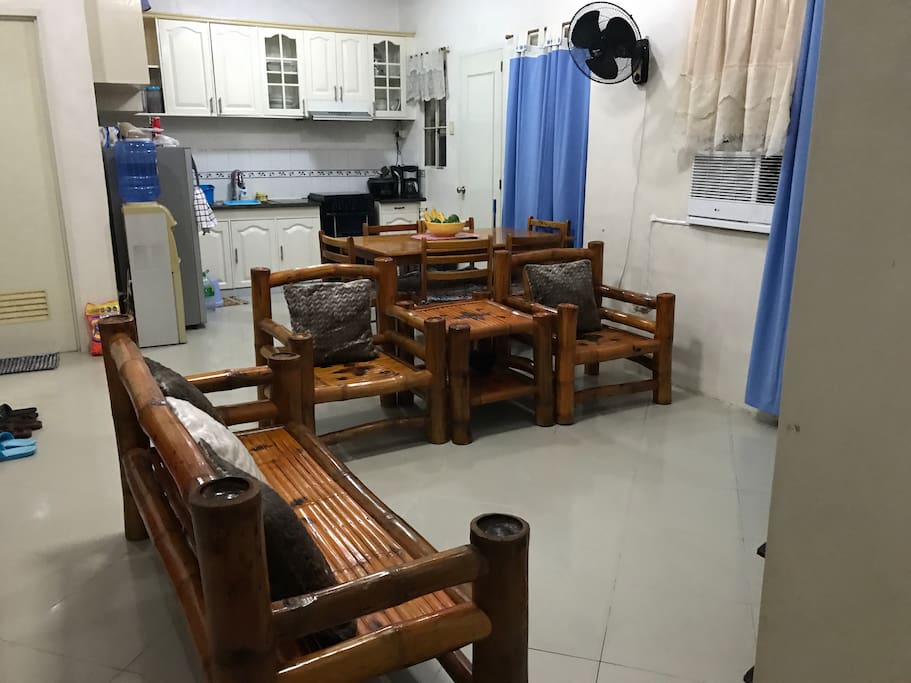 3 bedroom house in Lapu-Lapu City.
房子很干净,有三个卧室,Wi-Fi、厨房、洗衣机都很方便,住的五天都很舒服。房东的姐姐接待的我们,对我们的一些问题也都积极帮忙解决,很热情。不过房子的位置有些难找,打车过去的时候司机问了好几个人才找到,房子前面有一段路没有修,比较颠簸,不过房东也提到过,所以已经有了心理准备。出行的话,房东的哥哥可以接送,交通费用也比较合适,到附近的SM也不算远,买东西吃饭也算方便,总体来说还是很满意的,想深入体验当地人生活的话推荐哦~
---
We stayed there for 3 days. We have our own vehicle and we didn't easily find the place due to its location. There's a large piece of raw land which made it harder to find. Though Ms. Lorna is easily reachable and assisted us until we arrived. Overall, the place was really cozy, beautiful, and clean. It was definitely a bang for the buck. The house was spacious with a comfortable and large sofa. The beds were also comfortable. They have comforters so we had a very good night sleep. Their restroom was clean and the hot and cold shower was a plus. Their kitchen was also neat and the utensils were complete. We absolutely love the place. We enjoyed our stay and will definitely recommend it to family and friends!
---
House was big and clean, people were incredibly helpful. To go to the house, you need to go through a narrow, winding, dark and partially unpaved road. It will make you a bit nervous. I recommend you to use airport pick-up service first. Don't forget to ask Wi-Fi password in advance. It's not written anywhere in the house. Anyways, I assume that staying this house will be a great experience for you.
---
The place is great but too accessible for outside transportation specially when it rains, but you can always ask the neighbor to drive you somewhere. The house is spacious, got cable, and warm water for shower. Doors have screens to keep mosquitoes outside.
---
The house was okay, like on the pictures, nice and clean. However the unpaved "road" was suprising (that ofcourse is not host's fault). Check in was convinient, Alma's sister was friendly like the other relatives next door also. But we did not like suprises when checking out. We had to pay extra cleaning fee although we had paid it when booking the place. Later when I asked about it, I was told, it was because of we checked out so late. But when Alma's sister asked us what time we will check out and I said 5 pm would be ok, because our flight was 8 pm, then it was ok to her. Nobody told us then we have to pay extra cleaning fee for checking out late. We could have taken our staff with us in the morning to the car we rented, if we had known about it. I found it was just an excuse for charging more. And paying extra for drinking water was also unpleasent. It didn't cost much, but why couldn't it be included. Because I read the host's info about the place and understood no extra bills - so don't know what it means. But the communication was okay, the place ok, so I reccomend it, but be aware and remeber to ask about anything
Late check out - standard check out is 11am, Helen asked to check out at 5pm to which we replied yes but at a small cost, as we would have to pay extra to get the house ready for the guests arriving the day after. This cost was communicated as soon as Helen asked about late check out, although it was done locally, Helen really should have message me through the website. Drinking water is provided and also a 22l container for the water cooler is provided. If this runs out as the house is self catering guests will need to replenish if they want more (it costs very little and I must add that in all the self catering properties I have stayed in around the world I have never had free mineral water). As for the surprising unpaved road, all I can say is please read the description before booking.
---
这是我们的度假屋,这是我家一些家庭生活的私人围栏地段。我们是居住在英国的英菲裔家庭。这间房子设有空调,设有三间可容纳6人的卧室。有WiFi和有线电视。
This is our holiday home which is in our private fenced lot where some of my family live. We are a British-Filipino family who live in the UK. The house is fully air conditioned with three bedrooms accommodating upto 6 people. There is Wifi and cable tv.
---
---
---
---
Our house is in a fenced lot where my wife's brothers and sisters live with their families so no wild parties every night please. They will respect your privacy but are friendly if you would like to chat to them.
The bedding and towels will be changed weekly and some basic cleaning done. However you are responsible for washing plates, cups, pots and pans etc. If you would like a full time maid service including cooking this can be arranged for an additional charge.
The house is strictly no smoking, although smoking is allowed outside on the terrace.
There are air conditioning units in the front room and all three bedrooms, these cool the rooms quickly so there is no benefit to leaving them on while you're out so please ensure they are turned off.
---
---
---
We are a British/Filipino couple living in the UK looking to rent out our house in Cebu
语言:
English