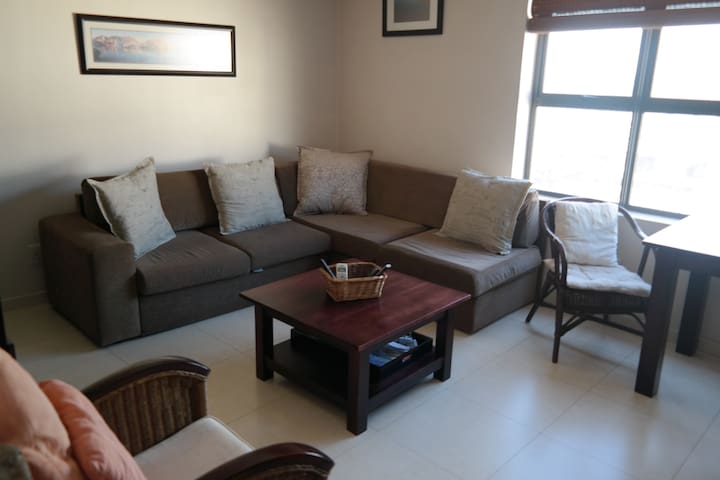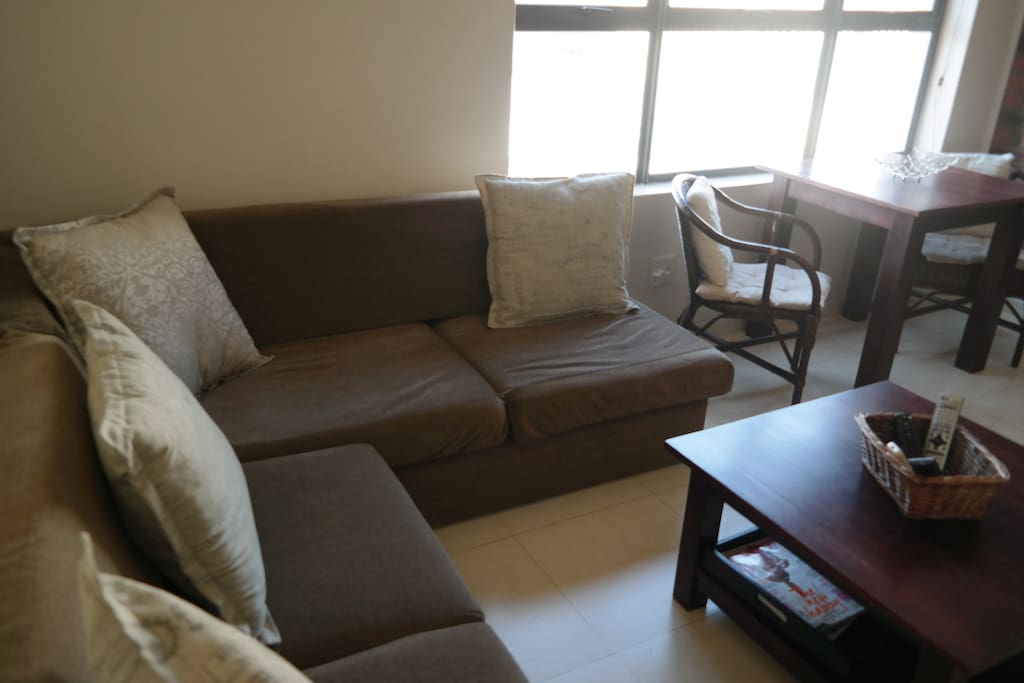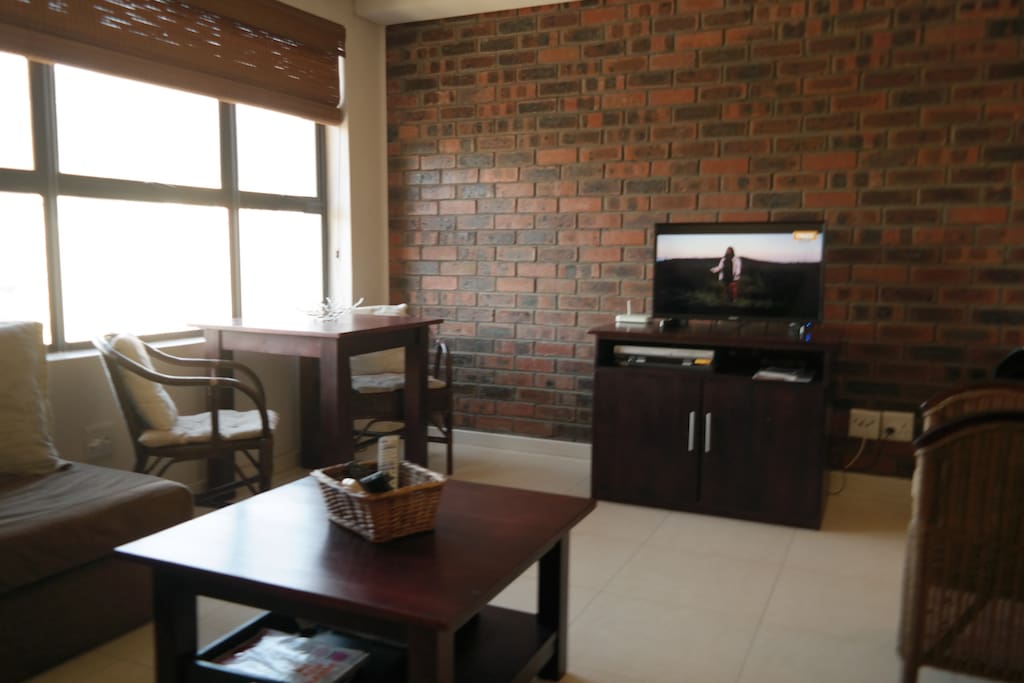 A spacious and modern air-conditioned studio self-catering city holiday apartment. Situated in the heart of Cape Town CBD just off the well known St Georges Mall, and within walking distance of restaurants, Museums, the Company Gardens and Green Mark
---
---
---
Have a wonderful stay and enjoy yourselves! BUT please do look after my property and its content as if it is your own. Note: there is a R250 meet and greet fee for all arrivals after 18:00. Enjoy our beautiful city!
Monthly payments on rentals exceeding 60 days are accommodated provided that one month's rental value is paid in advance as deposit over and above the first month's rental. Monthly payments thereafter due on the 1st day of every consecutive month for the duration. The deposit replaces the key & breakage deposit and will be refunded as per deposit refund clause below.
No guests can be accommodated without full payment received in advance. Should payment intervals for long stays not be made as arranged, you will be requested to vacate the apartment, and we reserve the right to deny access to the apartment (changing of locks) until full payment of overdue amount is received.
Reservations exceeding 30 days are to book compulsory housekeeping services (minimum two (2) times per month) at an additional charge (apartment-size dependant).
---
---
最少住宿3晚。
从2017年12月20日 - 2018年1月05日起最少住宿3晚。
---
I lived here for nearly 3 months. The apartment is accurately described in the listing, and it's a comfortable place to use as your base for CT explorations. It's a great location with all of CT's CBD and nearby attractions (Gardens, Waterkant, Green Point, District 6, Long Street, etc.) within walking distance. The Metro is steps away from the building's entrance, so excellent access to the greater Western Cape using the train as well. And yes, the apartment's view of Table Mountain and the Stellenbosch mountains in the distance is to die for, especially at sunrise/sunset. That said, its central location also translates into a very bustling neighborhood. Even though this apartment is on the 10th floor, street noise works its way up (even with the windows closed), so be prepared for a very urban experience, with crowds, street vendors and hawkers awaiting you when you exit the building. The building is secure with pass key entry and there is 24/7 doorman service. The neighbors on the 10th floor are friendly and quiet, although the building is made of stone and granite, so there is some echo with doors closing and voices traveling throughout the hallways. The garage parking space is wonderful and it's great to have a secure parking spot considering the "bloodsport" that is CT's typical parking situation on the street. Jaco's management team coordinates any minor issues that may arise during your stay. Lots of hot water and water pressure in the shower, comfy beds and sofa too. The WIFI can be really slow at times, so either be patient or just wander over to a nearby coffee shop for a faster connection... This is Africa, you have to roll with it!
---
It was my worst experience with AirBnB (and I use it quite often). When we arrived, everything seemed fin with the apartment , the size was good, the bathroom was new and clean, it was fully equipped with everything (fridge, glasses, cutlery, towels), Beverly, the girl who made our check-in the apartment seemed to be really helpful etc. it all last for exact 15 minutes when we found out that: a) The air conditioning was not working ( and the window of the apartment faces east so you can imagine the temperature of the apartment early in the morning). After 6 days they provided us with a fan, and that was all. b) Wi-Fi was not working, actually we were informed after 5 days days that we had to give our Mac Addresses to the central offices so it could work on our iPhones. Even after that, wi fi was so slow that it was just better to get a data sim card on the supermarket and use it. c) The apartment is on the 10th floor, thank god the lifts were working when we arrived, cause just 1 hour later they weren't working anymore. We called the host and we were told there was a service ( and dirty) lift on the back of the 2nd floor that could take us up to the 10th. The funny thing is that whenever we wanted to go up to the apartment, the lift would go 1st to the basement then to our floor. Besides of that, the location is really good ( though it can get a little dangerous by night) since it's close to everything like supermarket, restaurants and to Long Street which is the busiest street by night. It was a pitty that this apartment tarnished the amazing memories we have from Cape Town.
---
It was very confusing from the onset.For me to pick up a key at a total different address and not being able to find it quickly enough after an early morning start by plane from Jhb was not acceptable.The parking bay was not available as someone else was in my space.Trying to find the lifts with no sign on it was also daunting because the parking has so many doors and the instructions was not clear enough.A lot of wasted time and frustration.
---