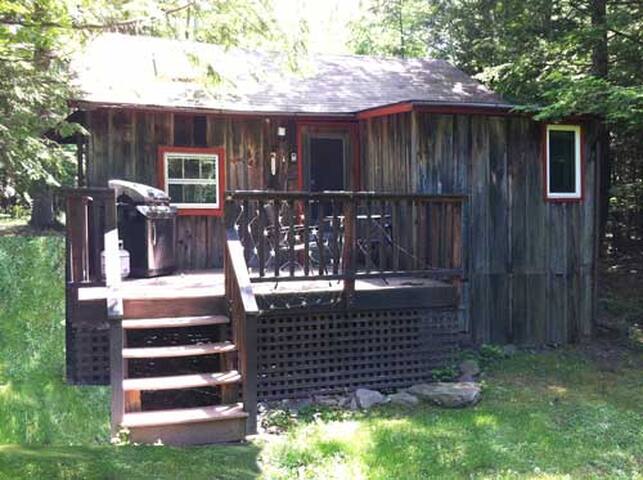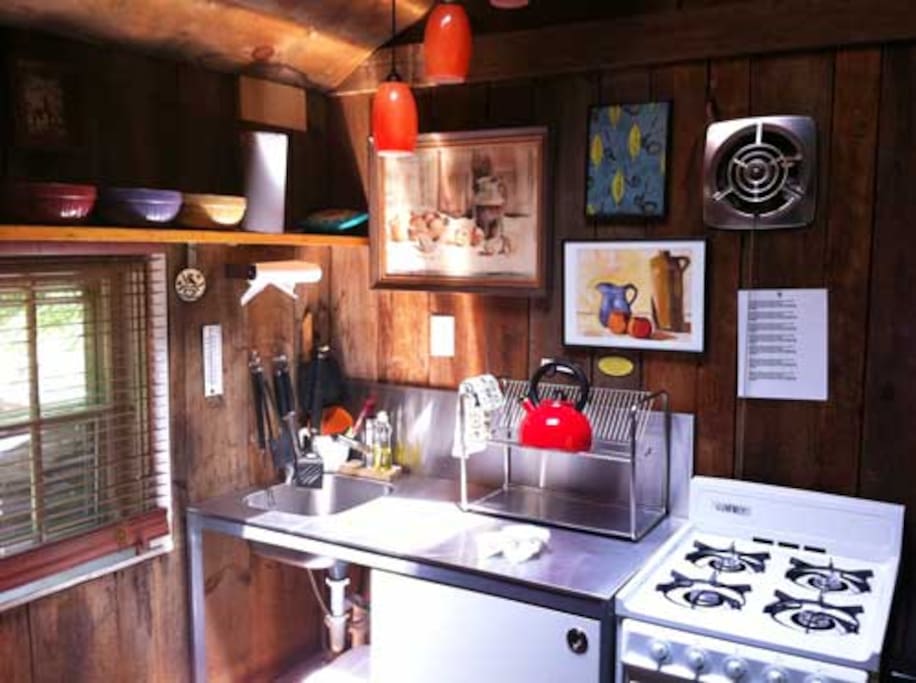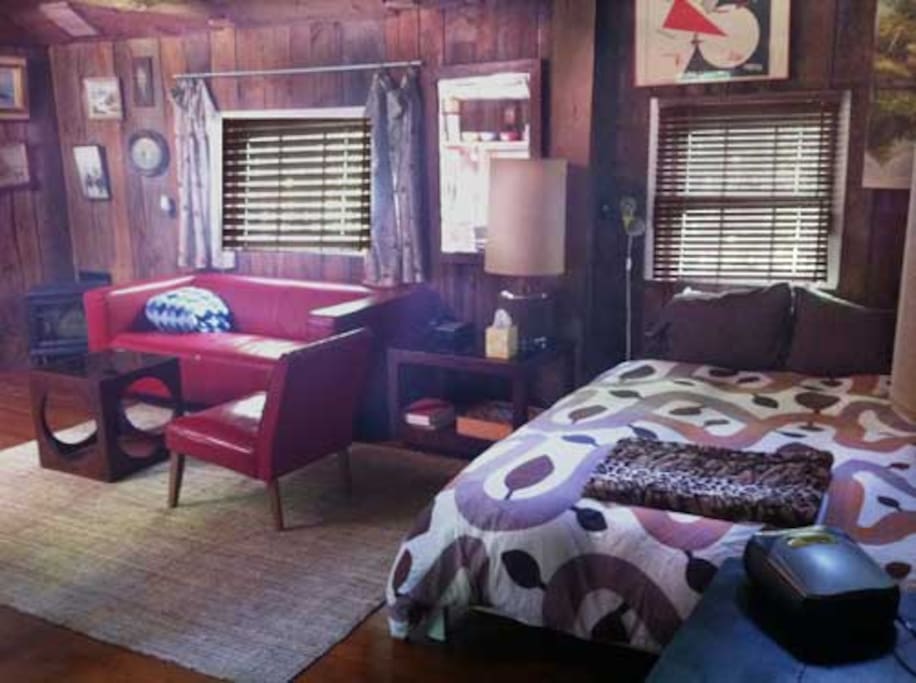 房源
Rustic Cottage for Two!
This creekside cottage is totally private with a babbling book to cool your toes and fireplace to warm them up at night! Located 5 Mins from Kate's Lazy Meadow, The Lazy Shack is THE ultimate romantic weekend getaway spot for two ! Queen Bed, Sitting Room, Kitchen and front deck with Infrared grill -- designed in true Lazy Meadow Style - Nelson Lamps and platform bed - Rustic SWANK .. this is our only lodging that is truly an escape - we provide local phone service only here - no TV no INTERNET. IF you need internet you can swing by Kate's for wifi - otherwise tell your co-workers that you are out of range! It's our most RUSTIC accommodation, a perfect escape.
Most unique getaway destination in the Catskills. A must on the WOODSTOCK music pilgrimage tour!
Kate's Lazy Shack is a dog friendly house! Our doggie fee is $50 (up to two dogs) additional fee per night.
---
It's a cute, eclectic one room cabin with vaulted ceilings and a good sized bathroom. The cabin was clean and the kitchen well stocked. No cell phone service and that was fine with us! It has a nice deck in the back that is shady in the morning and full sun in the afternoon. Wildlife abounds. We even saw a mama bear and two cubs! (So close the doors!) It's a quick drive to Woodstock. The only downside was that it was not as private as we thought. It's also quite difficult to get down to the stream in back. But it is close enough to hear. We had a great weekend!
---
It's a darling little shack down a winding country road. The hosts were sure to make the process of finding it easy. The space is simple and lovely. You can fall sleep to the sound of a running stream. Would definitely recommend it for anyone wanting to get away from cell phone service and commune with nature. There are dozens of hikes and swimming holes within a 30-45 minute drive. The nearby towns have good coffee and bookstores. Had a great time.
---
Hi, we're Kate Pierson and Monica Coleman of Kate's Lazy Meadow in the Catskills NY and Kate's Lazy Desert in the Mojave Desert CA!

We'd like to personally invite you to Kate's Lazy Meadow, our cabin fever fantasy. Monica and I have tried our best to create our dream getaway right here in the Catskills Mountains, near famous Woodstock, New York.

As a member of the rock band, The B-52s, believe me, I've stayed at them all - from the Four Seasons in LA to the Pink Flamingo Motel in Gatorville, Florida. I do know a motel from a hotel, or a no-tell!

Inside the cozy, rustic cabins you'll find mind-blowing mid-century modern/space age/rocket-your-socks-off decor. The suites are filled with authentic 50s-style kitchens turned out with vintage cabinets, Frigidaires and stoves - all in dazzling colors! Wait 'till you get a load of my to-die-for tchotchkes from shopping sprees all around America (hey, a girl's got to do something while on tour!).

And oh...did I mention that Lazy Meadow is located on nine beautiful acres, and one big lazy meadow? Complete with stirring Catskills Mountain views, it's fronted by a private secluded section of the magnificent Esopus Creek (famous for tubing and trout-fishing).

Our new location in California: Kate's Lazy Desert, our Vintage Airstream Outpost in the MOHAVE Desert near Joshua Tree National Park.