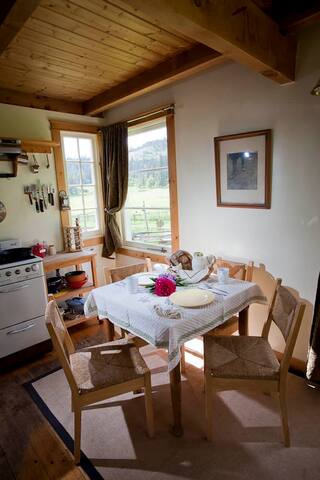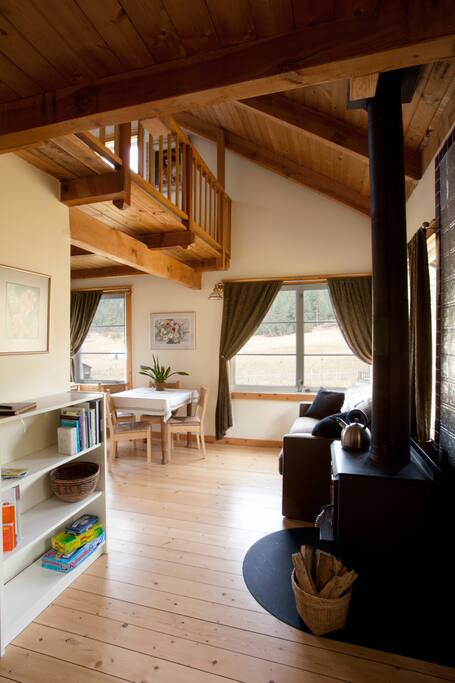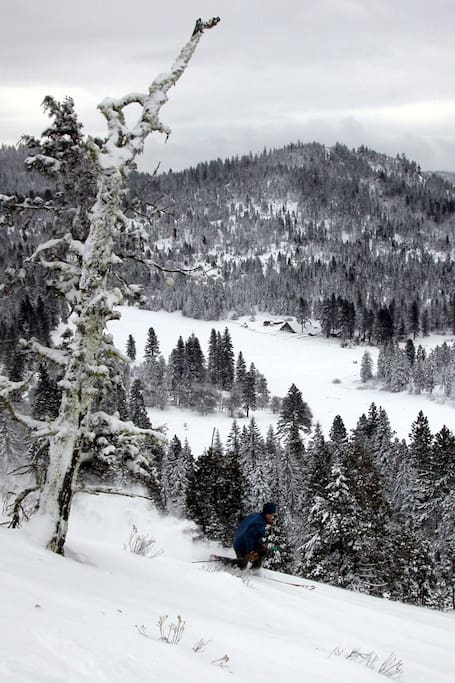 Farmhouse Studio: Willow-Witt Ranch
---
---
---
---
Rental Agreement

Terms & conditions and privacy policy
I. POLICIES
1. We are sorry, but dogs are not allowed at our farm since we have many free-range animals. We have our own dogs and cats running around the property.
2. There is not smoking anywhere on this property, including outside. If we smell evidence that you have been smoking on our property, there will be an additional fee.
3. Check-in is 4:00 PM and check-out is 11:00 AM. These times are negotiable with the stated acknowledgement of your hosts.
4. Deposits: A reservation/security deposit is requested to hold all reservations and has the double purpose of a security deposit. This will be applied to your balance due at the end of your stay as long as there is no damage.
5. Payments of all rents are due upon departure either by check or credit card. Your credit card receipt will read Willow Witt Ranch.
6. Cancellations: Reservations cancelled 21 days or more prior to arrival will receive a full refund, less a $25.00 processing fee. Reservations cancelled 20 days or less may result in payments being forfeited if we cannot re-rent the cabin. There are no refunds for unused nights resulting from late arrivals or early departures, except under extraordinary circumstances which will be at the discretion of the owner.
7. A charge of $25.00 will be assessed for each returned check.
8. There are no refunds due to mechanical failure, natural disasters, or weather.
9. Please abide by any additional rules posted on the Farm. These are for the safety of both you and the farm residents (animals and people). A farm has inherent dangers and we will do our best to point out the obvious ones; however, guests will hold harmless Willow Witt Ranch from all claims, suits or action of any nature arising out of activities of their party.
10. Willow Witt Ranch reserves the right to refuse service to anyone.
11. Violations of any federal or state laws, company policies or house rules are all grounds for immediate eviction without refund.
12. Receipt of your deposit and registration form will secure your reservation.

II. RELEASE, WAIVER OF LIABILITY, AND INDEMNITY AGREEMENT
When you check-in, we will have you sign this agreement. Please be sure to read it completely before your arrival.
1. I agree to RELEASE, WAIVE, DISCHARGE AND COVENANT NOT TO SUE any entity or individual involved in any way with the ownership, management, control and/or maintenance of the Willow Witt Ranch, LLC, and/or their employees, officers, directors, management, employees, agents (collectively and individually referred to herein as Releasees), from all liability to me, my personal representatives, assigns, heirs, and next of kin for any and all loss or damage, and any claim or demands therefore on account of injury to the person or property or resulting in death and whether caused by the negligence of the Releasees or otherwise.
2. I hereby ASSUME FULL RESPONSIBILITY FOR AND RISK OF BODILY INJURY, DEATH OR PROPERTY DAMAGE due to the negligence of Releasees, and any of them, or otherwise while using or staying at Willow Witt Ranch.
3. I agree to INDEMNIFY AND SAVE AND HOLD HARMLESS the Releasees and each of them from any loss, liability, damage, or cost (including but not limited to attorney fees) that they may incur during and/or as a result of any activity of the undersigned while at Willow Witt Ranch, whether caused by the negligence of the Releasees or otherwise.
4. (When applicable) I am the parent/guardian of a minor child and do hereby give my approval of his/her participation in any and all of the activities at Willow Witt Ranch. I agree to the above terms and conditions for myself and on behalf of the minor.
WE RESPECT YOUR PRIVACY!
Any and all the information collected on this site will be kept strictly confidential and will not be sold, rented, disclosed, or loaned to any entity outside Willow Witt Ranch LLC except the bank processing institutions that are involved in completing your purchase.
Any information you provide will be held with the utmost care and will not be used in ways that you have not consented to.
We NEVER store credit card numbers on our site. Only the bank processing institutions see this information.
Questions can be referred to Willow Witt Ranch, 658 Shale City Road, Ashland, Oregon 97520.
(PHONE NUMBER HIDDEN).
---
---
---
This was a great place to get away, off the grid and just spend time with friends or family. One word to describe this place is cozy. It's a small space but has large windows that look out over the meadow and the garden. There was 5 of us but it wasn't too small that we felt cramped. The beds are so comfortable!! And you can see the gorgeous mountain ridge right outside the upstairs window. There's a lot of hikes up behind the ranch if your wanting to get some exercise. Really enjoyed the complimentary eggs, goat milk and butter when we arrived! And if you forgot anything you can stop at their farm store and get seasonal vegetables, ground meat, and a few basic meal items. Overall a wonderful stay. Would highly recommend.
---
We had a wonderful time on the farm. The beds are cozy and the sheets soft. The studio was clean and comfortable. Best of all the kids ran around the farm and got to gather eggs and feed the animals. We picked vegetables from the garden and made dinner. Great way to reconnect with the earth. The studio isn't large but it doesn't matter because the farm is big and has lots of things to do and see. We hiked around the farm as well.
---
I highly recommend this place to fellow travelers! It fits 4 people very comfortably. And you get fresh eggs and milk! It is 1.5 hr drive to Crater Lake, perfect location for a day in the park the come back for a warm cozy dinner. Suzanne is very friendly and welcoming. She even started the fire for us before we got there so the house could be warm. I will definitely go back again!
---
Willow Witt Ranch is a hidden gem in Southern Oregon. Lanita and Suzanne were wonderful hosts and we enjoyed the stay there in this rustic getaway. Beds were comfortable and the studio was clean. They provided instructions for how to get to Crater Lake and back. Be sure to print out other directions to and from the farm and service in Ashland is tough. The kids really enjoyed the animals and the slow feeling. On the note, it was great to unplug. We will be back for sure.
---
This is a remarkable farm, a perfect little studio, and natural locale worthy of many return visits. It is so nice to be invited into a world wherein people are doing such beautiful work. The sounds alone are a cure for modern chaos. Perfect balance of friendly activity and gentle privacy. Animals galore, bountiful garden -- to be at Willow Witt is to simultaneously look back in time at something lost, and to look forward at a hopeful, sustainable possibility.
---
We had a wonderful time at the Ranch. The hosts were wonderfully warm and attentive. The site is gorgeous, and both the Farmhouse Studio and Meadow House are great spaces. My parents visiting me in Bay area, California wanted to see snow and I couldn't have picked a better place in Ashland. In short, we will be back.
---
Willow-Witt Ranch is located on 440 acres in Southern Oregon's high country. In this magical hidden valley the emphasis is on wild beauty, land preservation, alternative energy production, and sustainable agriculture. Since 1985, the Willow-Witt Family has been producing some of the highest quality, locally grown meat and dairy products available.

In addition to being a working farm and ranch, we also provide farm stay opportunities including the Farmhouse Studio, our Rustic Wall Tents, or the forested campground with tent sites nestled among the trees. Our friendly animals and livestock guardian dogs will bring a smile to your face.

We enjoy hosting open barn days and offer tours of the ranch, birding on-farm with local guides, dining with local food and wine enthusiasts right in our pastures, and hiking with pack goats to take in spectacular views.
语言:
English